Comprehensive Development Areas - Times Past
Posted on 16 November 2022
In partnership with the Glasgow Times, our archivists are exploring Glasgow's fascinating history. This week, Irene O'Brien writes about the Comprehensive Development Areas.
The 1950s was a time of momentous changes in Glasgow when the Corporation decided that Glasgow's housing problems would be resolved by a massive programme of slum clearance and relocation of communities.
The 'Glasgow Clearances' were under pinned by the Clyde Valley Regional Planning Strategy in 1946. It was prepared by Sir Patrick Abercrombie, a distinguished planning expert, to tackle the complex social and economic problems covering the Glasgow and the five counties surrounding the city. It identified the need to disperse between 250,000 to 300,000 people from central Glasgow.
In the 1940s and 1950s Glasgow had built housing schemes on the outskirts of the city at Pollok, Castlemilk, Easterhouse and Drumchapel. These were only part of the solution and while they were being built, a wide-ranging strategic framework was devised to ease overcrowding and provide better housing. Across the city, 29 inner-city slum areas (known as comprehensive development areas or CDAs) were marked for total demolition and renewal, including parts of Govan, Partick, Springburn and the Gorbals.
Comprehensive redevelopment took place in Glasgow between 1957 and 1975 and was responsible for enormous changes to the inner city. Hutchesontown with part of the Gorbals was the first to be formally approved in 1957 by the Secretary State for Scotland and soon became a well-publicised example of Glasgow's commitment to transform the urban landscape. In 1958 Pollokshaws was declared Glasgow's second Comprehensive Development Area. This often-controversial status allowed Glasgow Corporation extensive powers to order widespread demolition. The old village was almost entirely obliterated during the 1960s. The areas of Kinning Park, Anderston, Cowcaddens and Townhead were demolished to make way for the new M8 motorway, which would run straight through the city centre.
In the long term, the CDA programme aimed to clear almost 100,000 dwellings and relocate 60 per cent of the affected population elsewhere. This led to immense changes to neighbourhoods within the city, with Anderston, Kingston and Townhead declining in population by more than half between 1961 and 1971. At the same time the combined Gorbals and Hutchesontown wards fell from nearly 45,000 inhabitants to just over 19,000. 
Some were moved to new communities within the city boundaries, notably the four peripheral schemes of Castlemilk, Drumchapel, Easterhouse and Pollok. While the ambitious comprehensive development programme transformed several of the older neighbourhoods, thousands of Glaswegians were moved to new towns and overspill areas outside the city, including East Kilbride and Cumbernauld. By the 1960s the movement of Glaswegians was extending even further, for instance to Fife and the Lothians. Population statistics reveal the extent of social change; by 1974 there was an estimated 816,000 city dwellers, indicating a loss of over 310,000 people.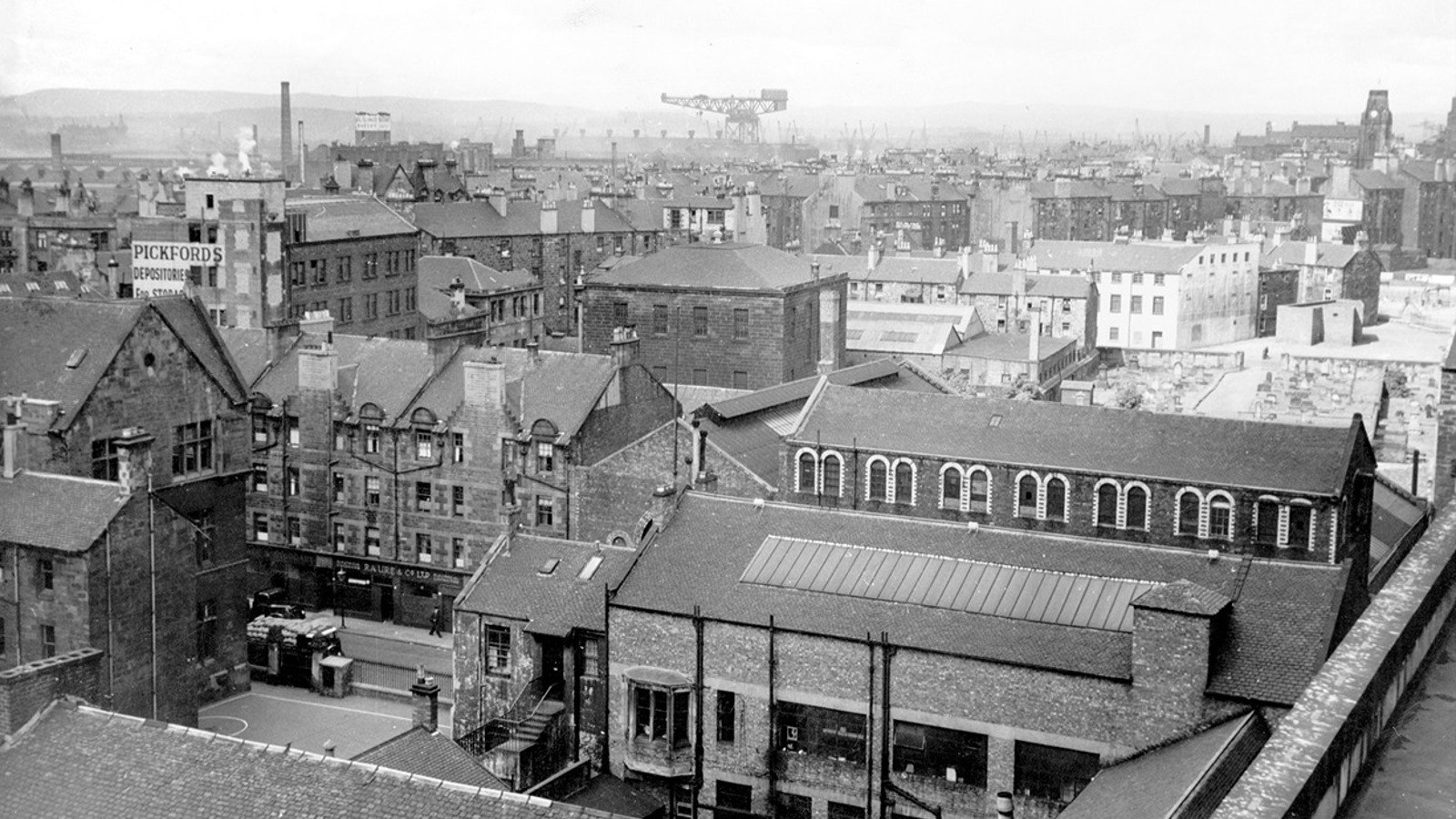 Give feedback about this page