Gaelic in Glasgow - Times Past
Posted on 23 March 2022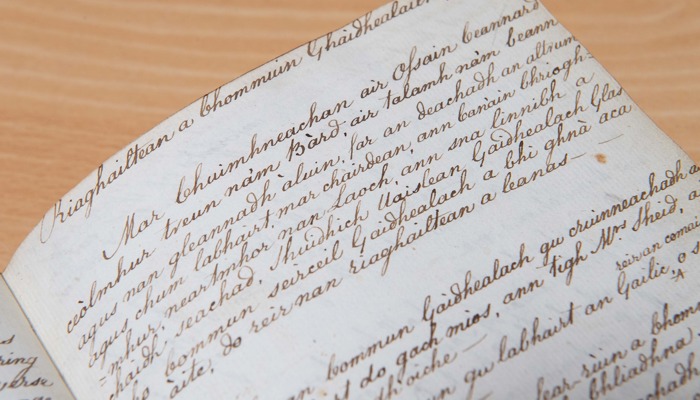 © Ross Parker - SNS Group. Reproduced with permission.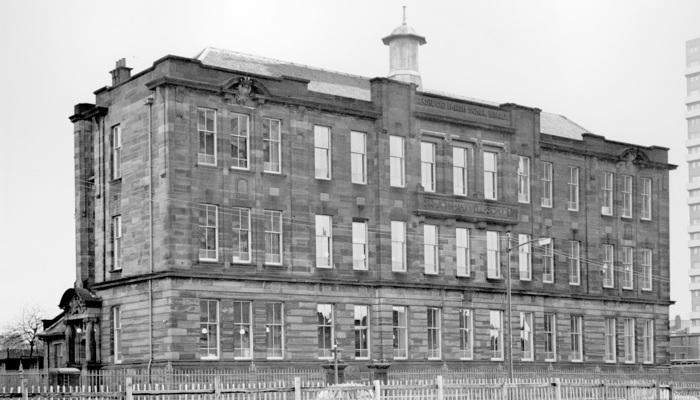 In partnership with the Glasgow Times, our archivists are exploring Glasgow's fascinating history. This week, Barbara Neilson writes about Gaelic in Glasgow.​
Gaelic was once a significant local language in Glasgow and its environs. While the language's fortunes in the city have changed, there is still evidence of its existence and influence in our city's archives.
Often, some of the earliest evidence of the language spoken in a particular area can be found in its place names. Research into Glasgow's has uncovered Gaelic elements within place names like Shettleston, Gartnavel and Auchenshuggle. See the online resource Glaschu​ for more details. Estate maps are excellent sources for place name research as they preserve earlier spellings.
While Gaelic was replaced by English as the dominant language, there was a resurgence when Gaelic-speakers from the Highlands and Islands began to migrate to Glasgow. Glasgow Gaels established clubs and societies where members could meet and converse in Gaelic.
One such organisation was the Glasgow Gaelic Club which was founded in 1780. We hold the records of this club and, among them, is its first minute book. This volume is especially significant as it records the Club's founding rules in Gaelic. Unfortunately, it's one of only a few archives written in Gaelic to be held in our collections.
There are several reasons for this. Some of the early Gaels made learning English a priority for their children. The Highland Society of Glasgow (established in 1727) founded a school to provide boys with English-language education. It was felt that this would help to better equip them for working life in the city. As a result, generations of Gaels were brought up in Glasgow without knowledge of Gaelic. This was compounded during the Victorian era by the 1872 Education (Scotland) Act which ruled that English should be the only language of instruction in schools. Children had no opportunity to even study the language at school. Not even in areas of Glasgow which were notable for their Gaelic-speaking populations like Tradeston. As a result, Gaelic suffered a serious decline.
Yet there was a growing movement to reverse this in the mid-twentieth century. In our Glasgow Corporation Department of Education papers, there is a survey of Gaelic speakers attending the Corporation's schools in 1945. This prompted the decision to offer Gaelic as an extra subject in two senior secondaries (Woodside and Bellahouston) in the late 1940s. Several decades after this, the city's first Gaelic-medium Education (GME) unit opened at Sir John Maxwell School in 1985. We hold the admission register for the school which records the first intake of pupils at the unit.

In the thirty-seven years since, Gaelic's fortunes in Glasgow have changed once again. Sgoil Ghàidhlig Ghlaschu (The Glasgow Gaelic School) in Berkeley Street provides GME for children aged 3-18. A separate primary school in the south and several nurseries are teaching the language to new generations of Glaswegians. We hope that our collections will include more archives written in Gaelic soon.
Give feedback about this page