Glasgow Airport - Times Past
Posted on 22 February 2023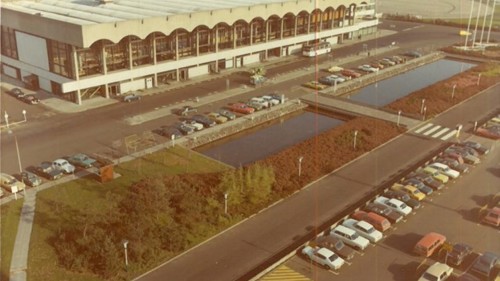 In partnership with the Glasgow Times, our archivists are exploring Glasgow's fascinating history. This week, Nerys Tunnicliffe writes about Glasgow Airport.
Glasgow Airport opened for business on 2nd May 1966 with its first commercial flight operated by BEA (British European Airways). An official opening ceremony by Queen Elizabeth followed on 27th June that year. Due to bad weather her Majesty's flight was delayed for the opening!
Originally Glasgow's airport was Renfrew Airport. However, it became obvious that the small airport was inadequate for the requirements of rapidly increasing air travel, and so Glasgow Corporation acquired the site at Abbotsinch about 10 miles from the city centre, formerly a military airport known as HMS Sanderling.
Surprisingly perhaps, Glasgow Corporation had some hesitations over building a new airport for the city. The minutes from the Corporation's airport committee, now held at Glasgow City Archives, record their reluctance due to financial pressures and as commercial air travel was still relatively new in the 1960's. There was also political pressure from Prestwick Airport which until 1990 by a US-UK agreement held the monopoly over transatlantic travel. Glasgow Airport had to settle for UK and European destinations. The new airport was actually forecast to make a loss in its first years. However, such was the appeal of a more convenient and faster form of travel along with holidaying abroad, a substantial profit was made.
Despite the Corporation's misgivings the new airport was designed from the start to allow for any future extensions and the new 100, 000 square foot terminal cost around £4.2 million. It was designed to support up to 960 travellers per hour by renowned architect Sir Basil Spence. It wasn't unusual for locals to take day trips to the airport just to watch planes from the airport café and snack bars, whilst admiring the modernity of the terminal building. The white airy terminal, with two outside ponds, had all the up-to-date amenities such as enquiry desks, telephones, car hire facilities, and arrival/departure boards monitored by staff using close circuit television to watch aircraft movement playing 'a big part on maintaining punctuality' as noted in BEA's brochure for the new airport.
By 1969 Sir Basil Spence was already presenting a report for 'phase 2' expansion of the airport. The report argued that the number of passengers had far exceeded expectations, with 1.6 million travellers using the airport in its first year, and its cafes had to be extended due to demand in less than two years. Since then Glasgow Airport has expanded several times, and in 1975 was transferred to the British Airports Authority (BAA)
An estimated 8.85 million passengers travelled through the airport in 2019. Despite the shock of the attempted terrorist attack in 2007, and the impact of the recent pandemic, Glasgow Airport remains busy and popular to this day.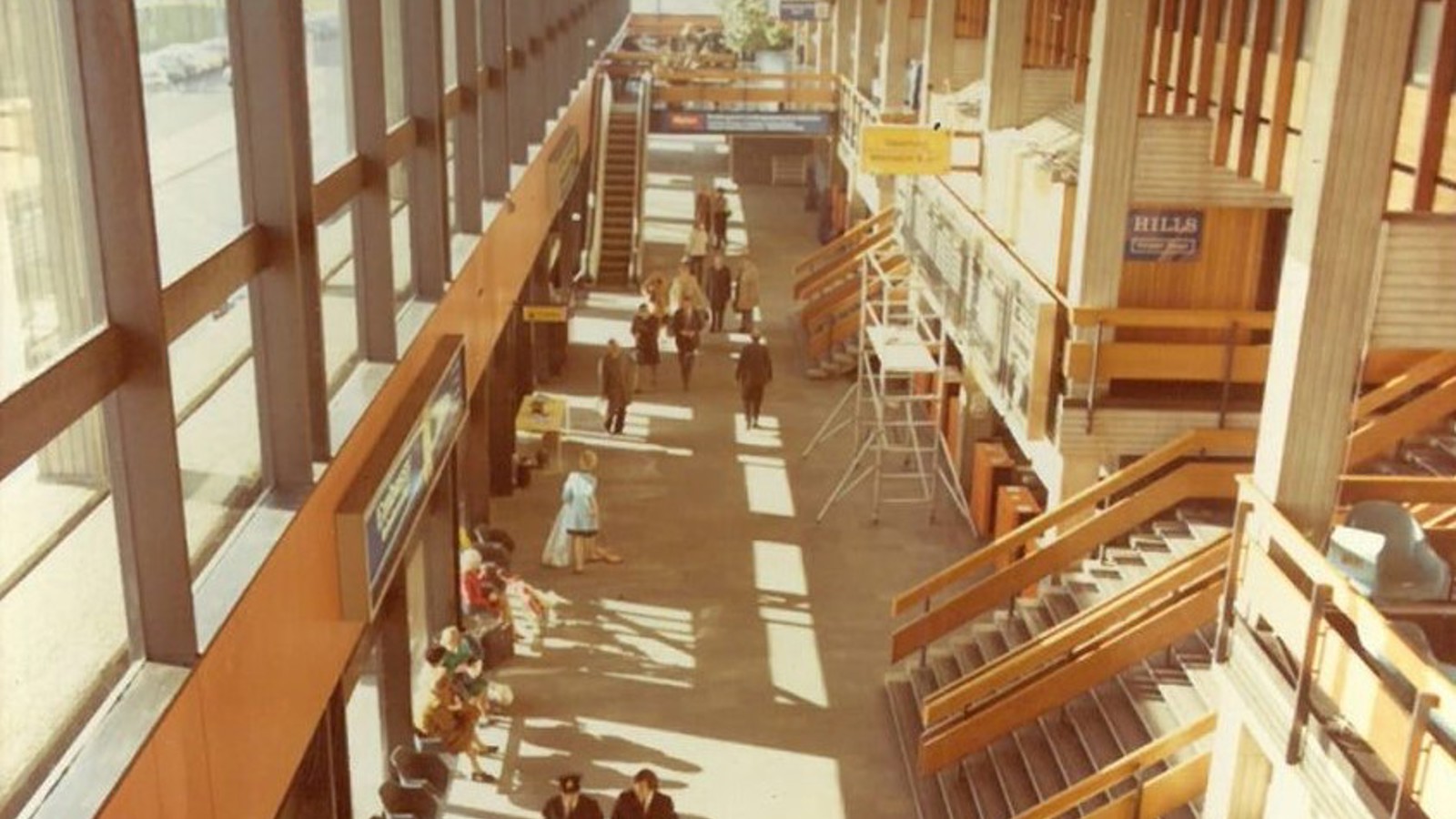 Give feedback about this page