Glasgow Humane Society - Times Past
Posted on 21 September 2022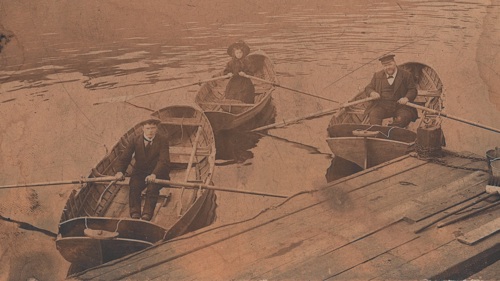 In partnership with the Glasgow Times, our archivists are exploring Glasgow's fascinating history. This week, Barbara Neilson writes about the Glasgow Humane Society.
On a walk through Glasgow Green, I passed the Glasgow Humane Society House not far from the river Clyde. It's a lovely, distinctive building and, unusually for one of Glasgow's public parks, it's also a family home. For generations, the Society's full-time officer (the Keeper) and his family stayed there. This location, so close to the river, meant the Keeper was on hand to fulfil the Society's duty to rescue and recover people from the Clyde and other Glasgow waterways.
The Glasgow Humane Society was established in 1790. It was funded by a £200 gift left by James Coulter three years earlier in the guardianship of the Faculty of Surgeons in Glasgow. In its early days, the Society would present medals and certificates to individual rescuers. It would also pay individuals (like the Clyde ferrymen) who had performed rescue and recovery operations.
However, the Society changed tack in 1859 when it appointed its first full-time officer, George Geddes I. He served in the role for thirty years and was succeeded by his son, George Geddes II who served until his death in 1932. We hold the papers of the Geddes family which include newspaper cuttings, a log book of rescues and recoveries and several family photographs including the one below of George Geddes II rowing with his children, Polly and George, in around 1900. Sadly, the Geddes family also experienced its share of riverside tragedy when George Geddes III drowned during a rescue attempt in 1928.
The Geddes family home was the original Glasgow Humane Society House. Both it and the original boat-house were built in 1795. The House was extended by one storey in 1867, an event commemorated by the original George Geddes when he placed a mini time capsule within the works. The bottle contained a few coins, a copy of that day's Glasgow Herald (dated 5 June) and a handwritten letter confirming the reason for the extension: George's growing family. It was discovered during the demolition of the original house in November 1935. 
That letter now forms part of our Glasgow Humane Society records and is a tribute to a House that was not only a family home but was also a shelter for those who were rescued or recovered from the Clyde. Many of those individuals are noted in the Society's minutes which span over a century up until 1950. The minutes also chart the appointment and actions of George Geddes II's successor, Ben Parsonage, who took over the role of Keeper in 1932 and whose family grew up and lived in the second Glasgow Humane Society House which still stands in the grounds of the Green.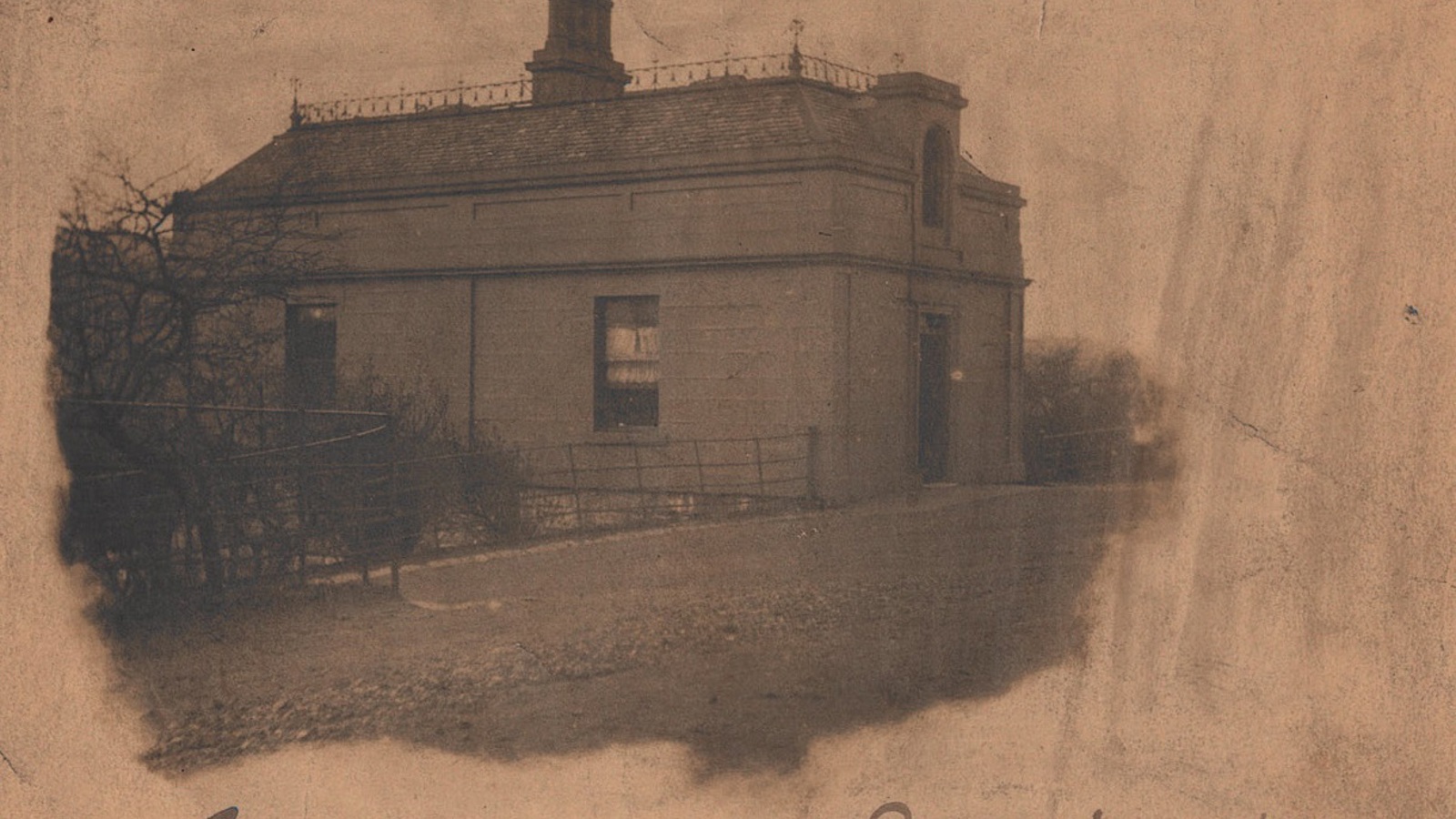 Give feedback about this page