Glasgow's X-Ray Campaign - Times Past
Posted on 10 November 2022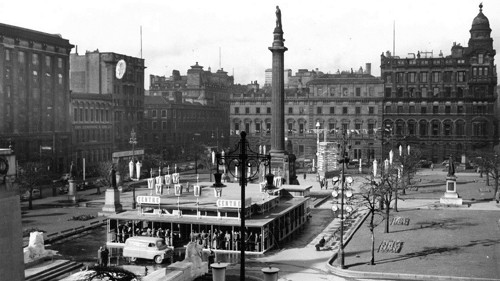 In partnership with the Glasgow Times, our archivists are exploring Glasgow's fascinating history. This week, Nerys Tunnicliffe writes about Glasgow's X-Ray Campaign.
In recent times health campaigns in the press and large-scale testing sites have become all too familiar throughout the country. But sixty four years ago, Glasgow was the focus of another major health campaign to stamp out the deadly disease, tuberculosis.
Within the records at Glasgow City Archives is evidence of this campaign. In particular the collection from Glasgow's Public Health Department and its predecessors includes reports, maps, publicity, and photographs showing the efforts taken to tackle the disease.
Caused by bacterial infection in the lungs, tuberculosis or TB, was closely linked to poor living conditions and is spread easily through coughing and sneezing. Glasgow's huge population growth and swift rise in industrialisation from early the 1800's led to hastily built, inadequate housing, overcrowding, and a decline in air quality caused by pollution. The city became known as the 'second city of the empire' but at some cost to its inhabitants' health.
As early as 1895 James Burn Russell, Medical Officer in Health, produced a detailed report about tuberculosis in Glasgow for the Committee on Health. Russell advocated more open spaces and parks in the city, along with better education about medical treatment for TB, and higher standards of housing.
Attempts to make improvements were made. A tuberculosis dispensary opened in 1906 and special hospital accommodation for TB patients created at Robroyston in 1918 and Mearnskirk in 1922. Plans for 'slum' clearances and rebuilding larger scale housing were slower to take place.
Despite these efforts by 1956 Glasgow had the worst rate of cases (160 cases per 100,000), and the highest death rate, from pulmonary tuberculosis in Britain.
Consequently, Glasgow was the obvious place to start an ambitious scheme to deal with the disease, dedicated to testing and diagnosing cases on mass starting on 11th March and lasting for five weeks in 1957.
A temporary screening centre with two X-ray units was erected in George Square, and thirty seven mobile radiography units from all over the country, staffed by volunteers set out to the city's housing schemes, offices and factories with the aim of x-raying 250,000 people.
The archives detail the meticulous planning of advertising aimed at everyone from office workers, families and labourers, with anti-tuberculosis films, posters, stickers and more produced. Letters were sent to every home, and an illuminated tram car and vans with loudspeakers travelled around Glasgow promoting the x-ray screening. Prize draws, stickers and badges were another incentive. The badges given out to everyone x-rayed became highly sought after, with queues leaving units that had run out of badges to join other units still giving badges out!
The intense PR campaign paid off and the original target was surpassed in the campaign's second week. A staggering 714, 915 people were x-rayed in total, and 2,842 cases of tuberculosis were identified. The outstanding success of the Glasgow x-ray campaign significantly reduced cases in the city and became a template for campaigns in other cities.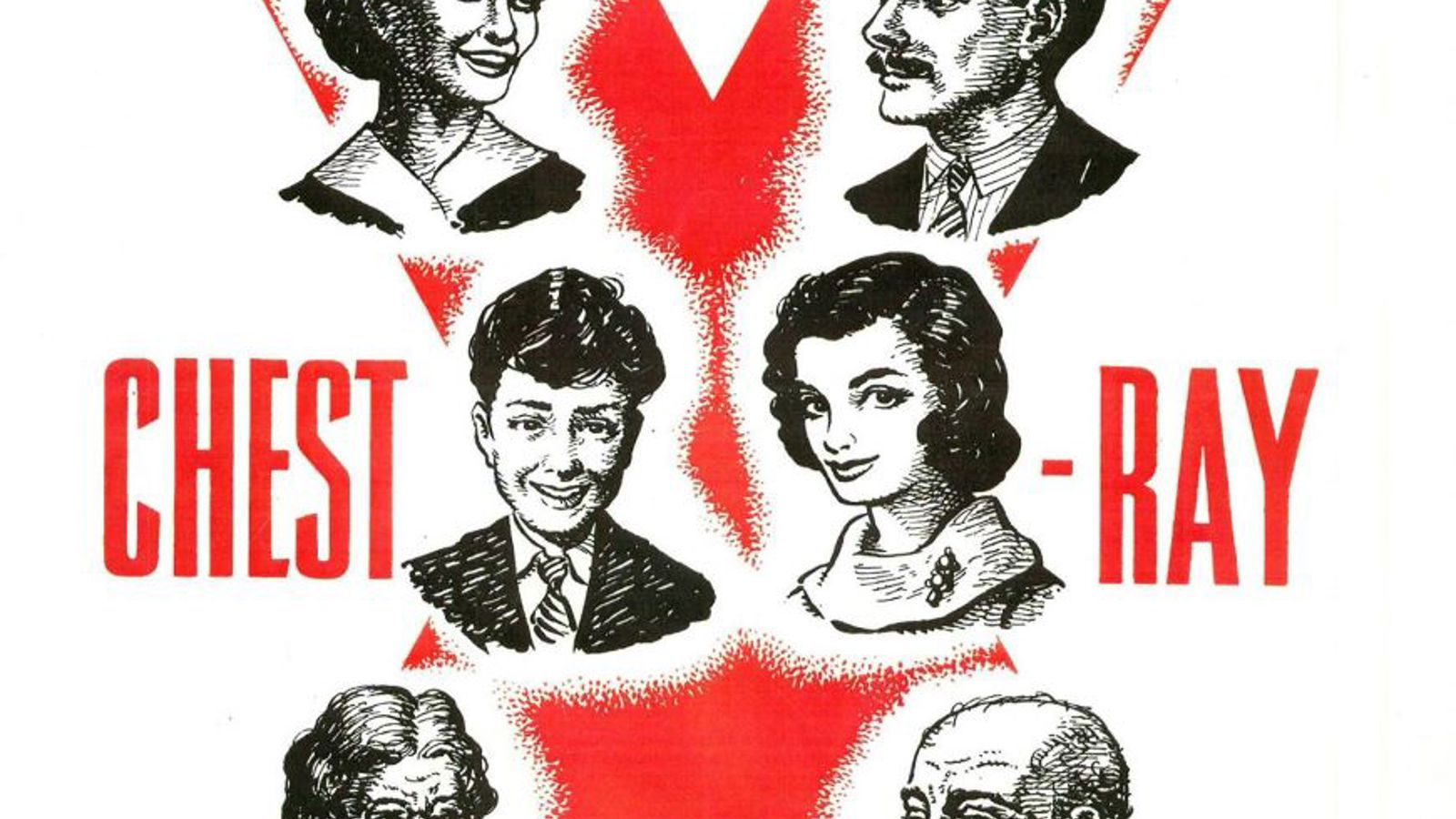 Give feedback about this page