Mary Barbour - Times Past
Posted on 16 February 2022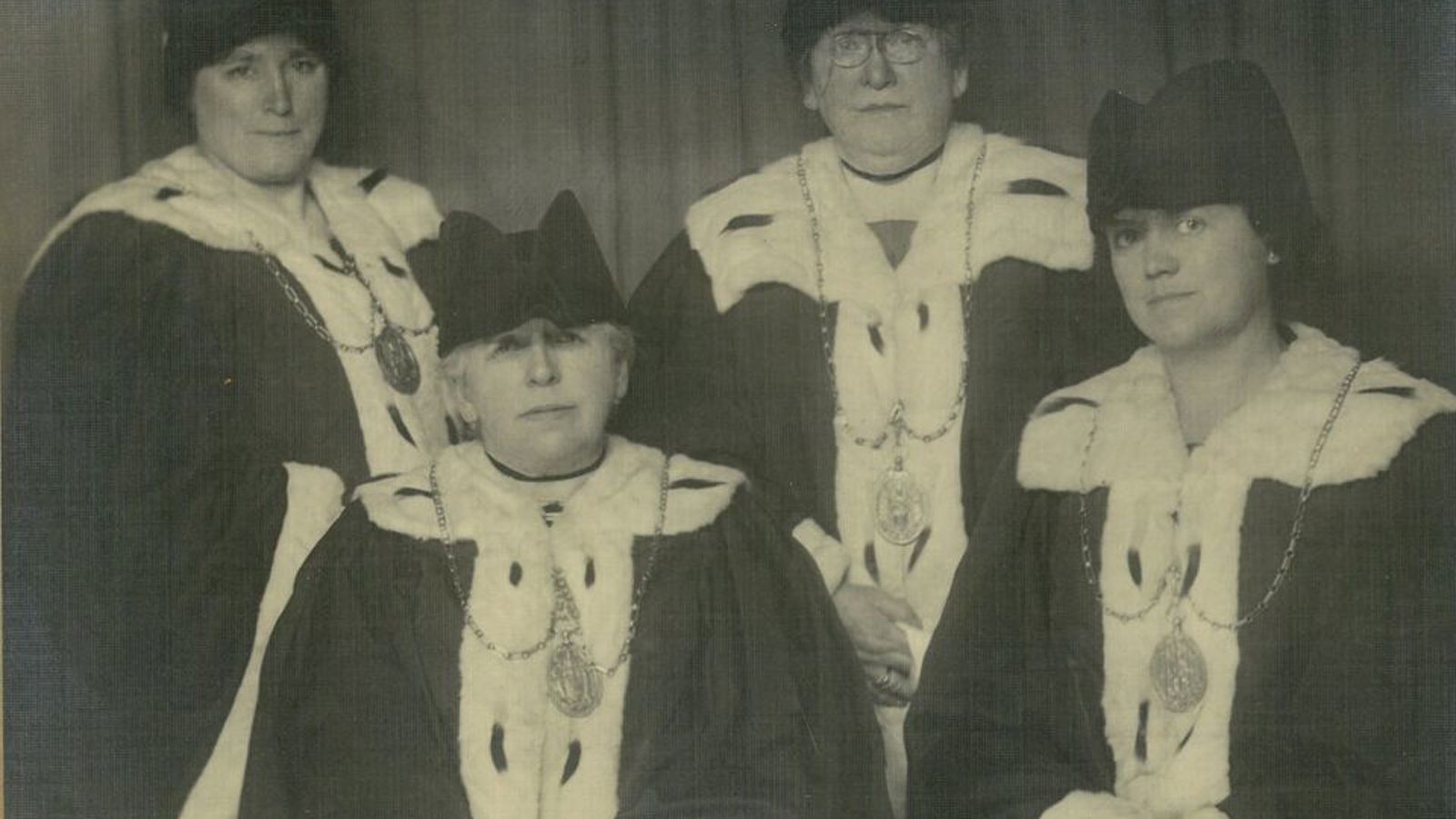 In partnership with the Glasgow Times​, our archivists are exploring Glasgow's fascinating history. This week, Nerys Tunnicliffe writes about Mary Barbour.
Looking through family history and other sources, it's understandable why Mary Barbour is so admired. She was a key figure of Glasgow's Red Clydeside period. She was one of a handful of women who pushed for social changes at a time when women were not expected to engage in politics.
Mary was born in Kilbarchan, Renfrewshire in 1875 and was one of seven children. Her birth certificate shows her parents' names as James (a hand loom weaver) and Jean Rough. When she married David Barbour in 1896, her occupation was recorded as a carpet printer. The groom's was recorded as a journeyman on their marriage certificate.
The couple moved to Govan in the 1900s, close to the shipbuilding industry that offered greater employment opportunities. The 1911 census records that they lived at Ure Street (now Uist Street) with their two sons John and William, but that a third child was no longer living. They'd lost their first son David to meningitis. This event that may have ignited Mary's interest in health and housing conditions.
Another influence on Mary was her membership of the Kinning Park Branch of the Scottish Co-operative Women's Guild. The guild's records are here at the City Archives. Established in 1890 to teach women cookery, the guild developed into a forum where women could discuss politics with one another. By 1923 there were around 300 Scottish women's guilds. These provided support and encouragement for women to enter the traditional male dominated sphere of local government, including election to education authorities and local councils.
Mary is most remembered for her pivotal role in the Glasgow 1915 Rent Strikes. Suitable housing became scarce as more workers moved to the city to increase production at shipyards and other industries during the First World War. Landlords saw an opportunity and put up rents, sparking a large-scale dispute and rent strike. Mary rallied her working-class community to challenge the rent increases by organising committees and demonstrations against evictions and court cases. Cards were placed in tenement windows proclaiming, 'We are not removing'. Nicknamed 'Mrs Barbour's Army' it's been estimated that as many as 20,000 tenants went on strike by 1915. The government responded by passing the Rent Restriction Act - the first of its kind in Europe.
Mary's involvement in politics continued after the war. She was one of the first women elected to Glasgow Town Council in 1920 (alongside four others). In 1924 she achieved another breakthrough for women in public office when she became a magistrate and bailie of the burgh. She served on several committees up until 1931. Her story still inspires today, as the unveiling of her statue in Govan proved 60 years after her death.
Give feedback about this page