Pollokshaws - Times Past
Posted on 23 January 2023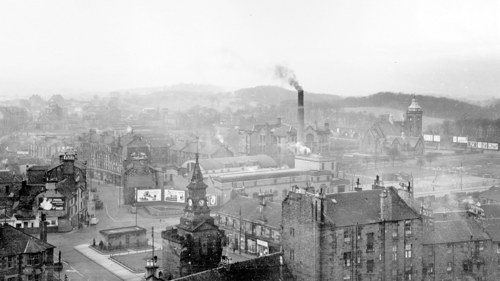 In partnership with the Glasgow Times, our archivists are exploring Glasgow's fascinating history. This week, Nerys Tunnicliffe looks at the heritage of Pollokshaws.
Pollokshaws has seen massive changes over the years, and its history can be traced in the Burgh records at Glasgow City Archives. An independent burgh until 1912 when it was annexed to Glasgow, Pollokshaws still retained its own identity for many years after.
Prior to the industrial revolution Pollokshaws was small rural village, but its location by the White Cart Water and Auldhouse Burn along with coal resources available in the area, made it an ideal place for cotton manufacture. New mechanised mills and textile factories with power looms were introduced in the early 1800's. Various historical gazetteers describe the area as dominated by spinning, weaving, bleaching and printing. As these industries thrived more workers moved to the area so that by 1831 the population had grown to over 4500.
Local landowner Sir John Maxwell of Pollok was greatly involved with establishment of the Burgh of Pollokshaws, petitioning the government in 1785. Burgh status was finally attained in October 1812, and Sir John was the burgh's first provost. Sir John and the new councillors held their first meeting on 23 April 1813. The meeting minutes of the burgh continue over the years dealing with everything from street planning to health, tramways and drainage. The meetings were not without some excitement. In 1826 Thomas Baird and others held a robust protest 'with a view to intimidating the present Provost and councillors', upset that he had previously lost the vote to become provost!
Sir John gifted the Pollokshaws Industrial School, Bengal Street to the Burgh in 1854. The school was rebuilt in 1907 and was renamed the Sir John Maxwell School in 1909 in honour of its original patron. The new school building accommodated almost 500 pupils. It's hard to believe the school's classical design by architect John Hamilton disappointed some critics at the time who felt it should have followed the Scots Baronial style of the nearby Burgh Hall. The City Archives hold records from the school which closed in 2011, such as an early logbook for the industrial school dating from 1864 and admissions from 1872.
Sir John Stirling Maxwell, a descendant of the former provost, provided the Burgh Hall which opened in 1898 and is still in use for events today. Its design with its crow-stepped gables is said to be based on the old Glasgow college buildings and its estimated it cost £20,000 to erect.
In 1958 it was announced that Pollokshaws was Glasgow's second Comprehensive Development Area. In an effort to tackle the area's poor housing conditions, many buildings were demolished. Photographs taken before the redevelopment show streets which are almost unrecognisable today. However, buildings such the tollhouse at Pollokshaws Road, and the Dutch style clock tower from the 1803 townhouse where the Burgh councillors met, still survive today.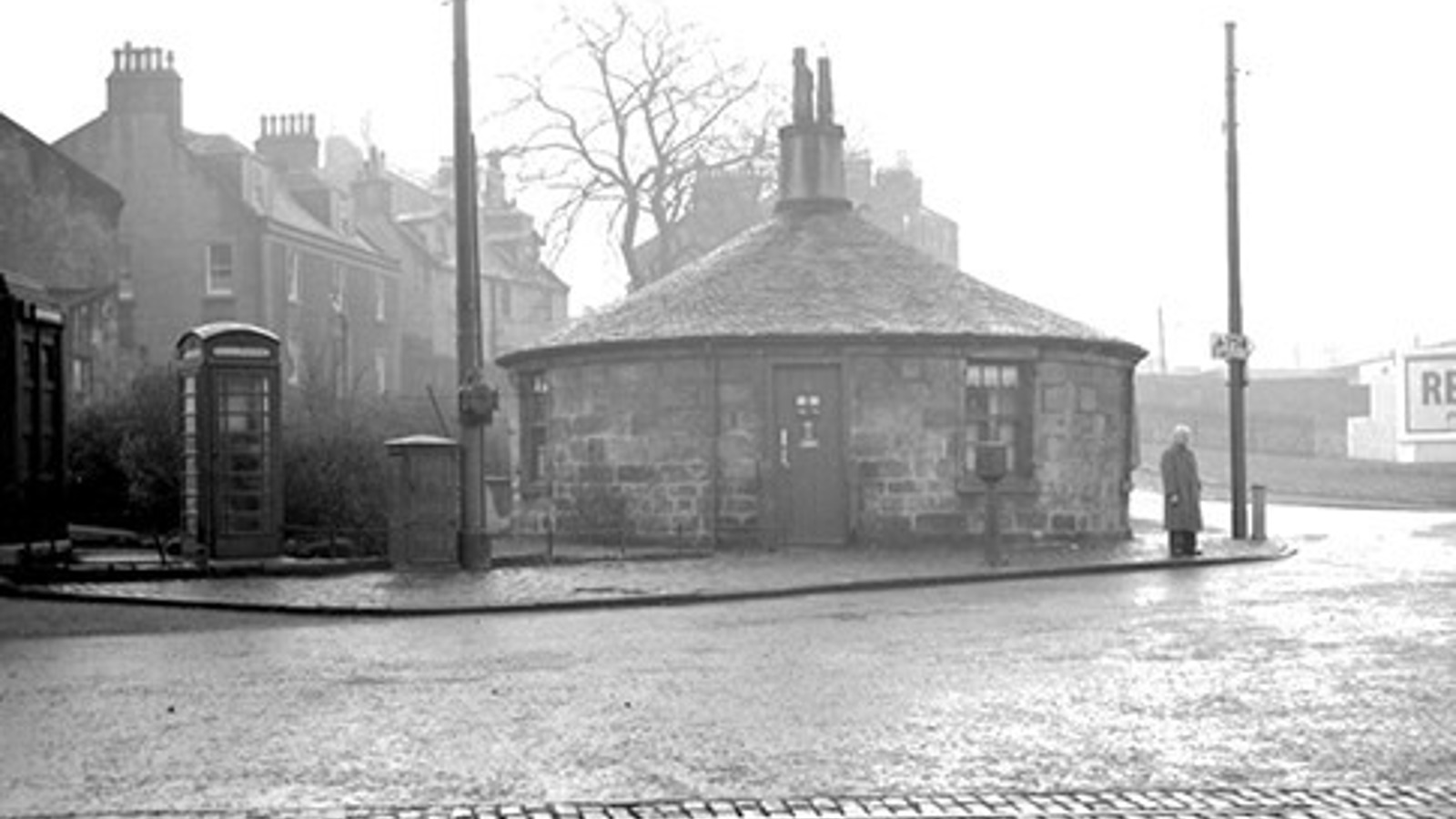 Give feedback about this page