St John Ogilvie - Times Past
Posted on 06 July 2022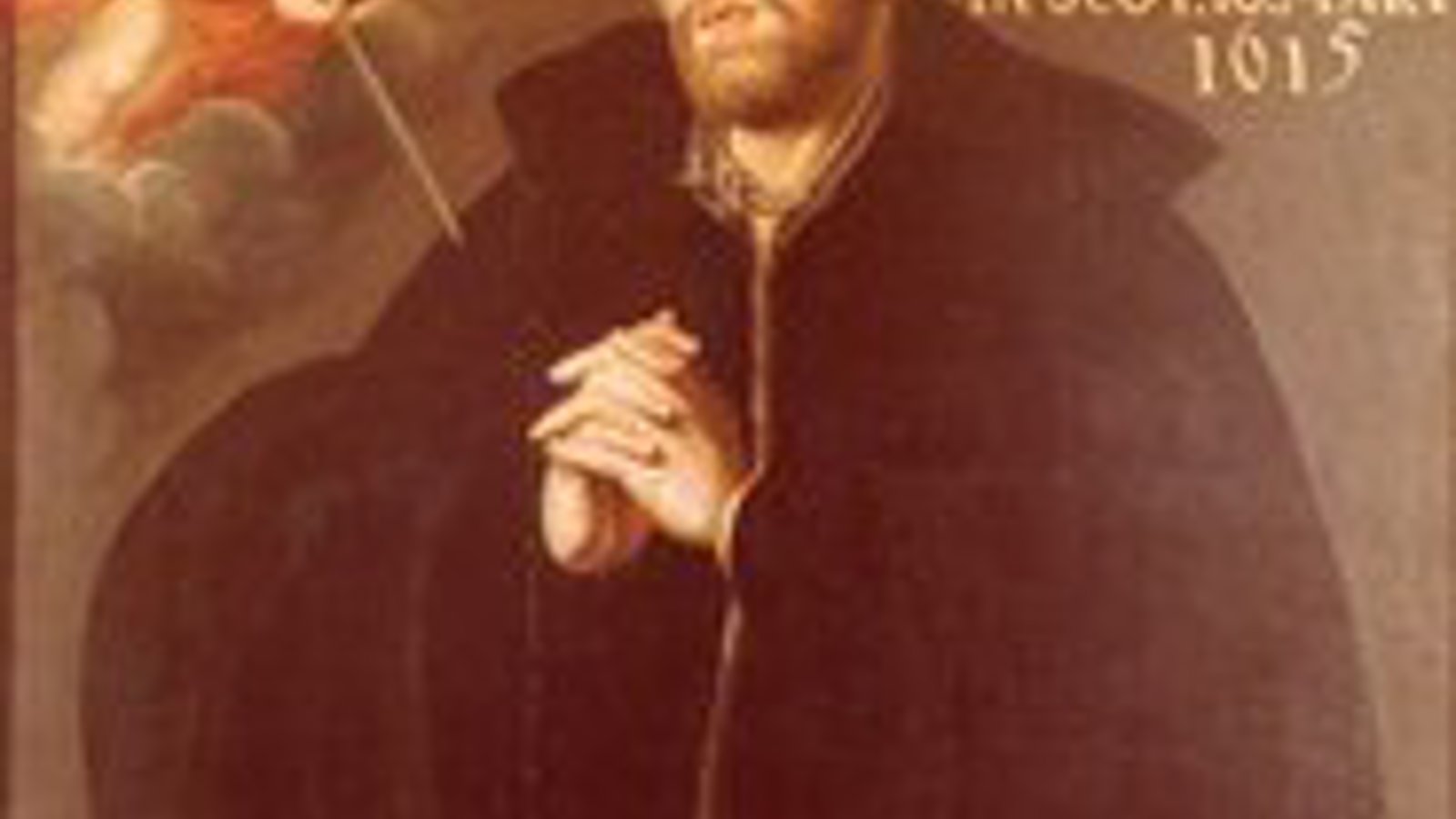 In partnership with the Glasgow Times, our archivists are exploring Glasgow's fascinating history. This week, Dr Irene O'Brien writes about the martyr Saint John Ogilvie.
There is a consensus among historians that the King and the Archbishop of Glasgow did not intend to execute John Ogilvie. The Jesuit priest (Scotland's only canonised Catholic martyr) could not help himself during questioning. On March 10, 1615 he was convicted of high treason at the Tolbooth and hanged on the same day at Glasgow Cross.
John Ogilvie (1579-1615) claimed to be from a noble family in the North East and to have been raised as a Protestant. He was educated on the continent, converted to Roman Catholicism and was ordained as Jesuit priest at Paris in 1610.
Ogilvie was keen to return home to carry out missionary work, but Scotland was too dangerous for a Catholic priest. He worked in France for three years before he received word to begin his mission in Scotland. He landed at Leith in November 1613, disguised as a soldier named John Watson. This was one of three priests who returned as missionaries in a country where the celebration of mass had been banned.
He made his way to Edinburgh where he had considerable success reconciling people to Catholicism. In October 1614 he went to Glasgow where he was to receive five individuals back into the Church; one of the five, Adam Boyd, betrayed him to Spottiswood, the Protestant Archbishop of Glasgow.
Religious tolerance in Glasgow before the re-establishment of bishops in 1612 had allowed a close-knit Catholic community at the head of the town council and magistracy to survive in the town between the 1560 Reformation parliament and the Jesuit mission in 1614–15.
Spottiswood had Ogilvie transferred from Edinburgh to Glasgow. He used the opportunity provided by his arrest to present a united government front in Glasgow and make a show of royal and archiepiscopal strength in the burgh.
If Spottiswood and the King had decided not to execute Ogilvie, the answers he gave during his fourth interrogation signed his death warrant. During this questioning, Ogilvie answered unambiguously that the Pope was supreme in religious matters. When James VI read Ogilvie's responses, he ordered the priest's trial to take place, with the death penalty waiting if he did not change his answers.
Ogilvie was charged and found guilty with high treason for denying the King's spiritual jurisdiction by upholding the Pope's spiritual primacy.
He was sentenced to be hanged at Glasgow Cross for treason and disembowelled on March 10, 1615, at the age of 36.
Give feedback about this page