The Burgh Halls of Glasgow - Times Past
Posted on 04 May 2022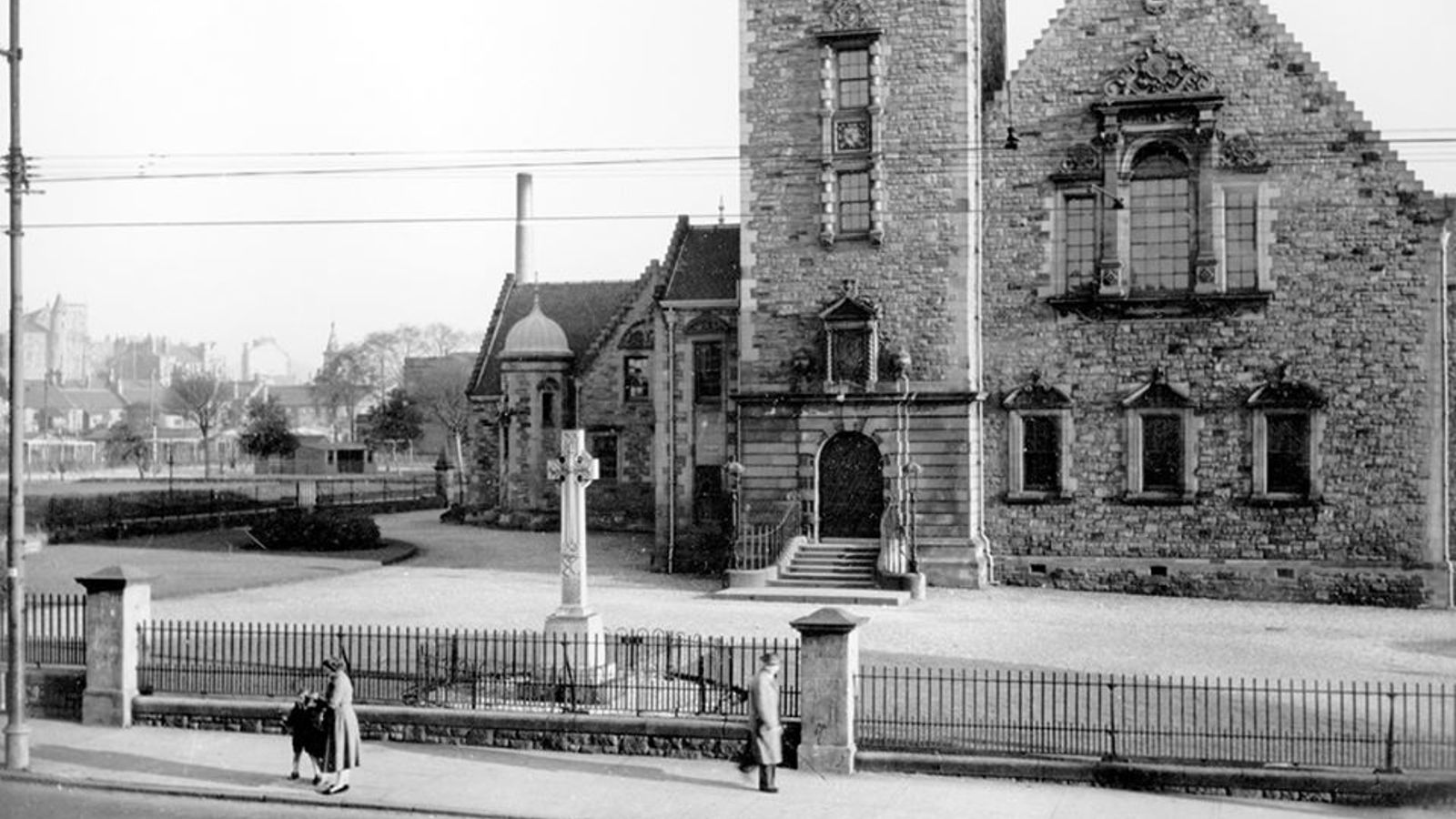 In partnership with the Glasgow Times, our archivists are exploring Glasgow's fascinating history. This week, Barbara Neilson writes about the burgh halls of Glasgow.
Glasgow as we know it today owes much of its character and reputation to the previously independent burghs which surrounded it. Calton in the east. Crosshill, Govanhill and Pollokshields in the south. Maryhill in the north-west. Anderston and Hillhead in the west. Each was absorbed into the growing city. Perhaps two of the most significant annexations were those of the twin shipbuilding dynamos of the Clyde: Govan and Partick, which both joined Glasgow in 1912.
All of these areas were once self-governing. Each burgh had clear boundaries and a town council with elected officials. The burghs' responsibilities included policing, public health, registration, licensing and building applications. Some had their own heraldic crests and mottos. Each had public buildings in which to transact business and manage life in the burgh. The most notable of these buildings was the burgh hall.
These halls housed the meeting places and offices of the burgh officials. Some had courtrooms and public halls while others had additional public facilities. For example, Maryhill Burgh Halls included a bath-house, wash-house, a fire station and police accommodation. Two burghs (Crosshill and Govanhill) shared a building, which was a gift from William Smith Dixon of Govan Iron Works. The boundary between the two burghs ran through the building and each burgh had separate access to their own individual offices and courtroom. The building was re-named Dixon Halls when the burghs were annexed to Glasgow in 1891. Govan Town Hall, a Beaux Arts building designed by Thomson and Sandilands, opened in 1901 and enjoyed little more than a decade of independence before the burgh became part of Glasgow.
Several of these buildings have been demolished including the Calton Burgh buildings which were in Stevenson Street. Hillhead Burgh Hall is another which has now gone. It occupied the site on Byres Road where Hillhead Library now is but was demolished by the early 1970s, almost a hundred years since it was first built in 1873. The hall is remembered in the name of Burgh Lane, the street which runs at the back of the library.
Give feedback about this page