Walter Macfarlane & Co - Times Past
13 October 2022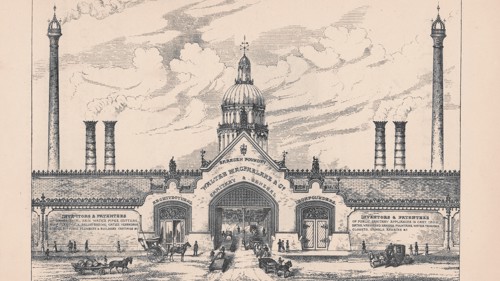 In partnership with the Glasgow Times​, our archivists are exploring Glasgow's fascinating history. This week, Nerys Tunnicliffe writes about Walter Macfarlane & Co's iron foundry.
In the 19th and 20th centuries Glasgow was renowned for shipbuilding and engineering. Products poured out from Glasgow foundries and engineering shops to every country in the world.
Walter Macfarlane & Co's Saracen foundry manufactured cast iron products for clients all over the world to places such as India, Japan, Jamaica and more. The firm's trade catalogues, that we're fortunate to hold here at Glasgow City Archives, include designs for a huge range of grand ornamental pieces, like lampposts, drinking fountains, bandstands, gates and even urinals. Some of their work can still be found abroad and in Glasgow such as the Saracen Fountain, Alexandra Park, within Kibble Palace in the Botanic Gardens, the Bailie Martin memorial drinking fountain at Arcadia Street, and even the lamppost stands outside the Mitchell Library.
Born in 1817 just outside of Glasgow in Torrance of Campsie, East Dunbartonshire, Walter Macfarlane started his career at a jeweller in Glasgow, and later was apprenticed as a blacksmith to James Buchanan based in Stockwell Street. He acted a foreman at the Moses, McCulloch & Co. Cumberland foundry for ten years. He decided to set up his own in 1850 at Saracen Lane, Gallowgate, in partnership with his brother-in-law MP Thomas Russell and businessman James Marshall. The foundry quickly diversified from plumbing parts into producing ornamental and sanitary cast ironwork.
The expanding foundry moved to a site at Washington Street in 1862, before moving again less than ten years later to the former Possil estate, purchased from Sir Archibald Alison. The new foundry was huge, a 14-acre purpose-built foundry and showroom, with its own railway network and grand entrance gates at Hawthorn Street displaying the name Saracen Foundry.
A whole new suburb named Possilpark was established for foundry workers, and the local population dramatically increased to around 10,000. The town council praised the 'skill and intelligence' of the site's arrangement, although others were dismayed by the foundry's pollution nicknaming the site 'Fossiltown'. By the 1890's some 1200 workers were employed at the foundry. Macfarlane's had become the largest architectural iron founders in Scotland.
Walter Macfarlane became involved in politics and was a city councillor before his death in 1885. His nephew, Walter Macfarlane Junior became a partner in 1880 and the firm eventually passed to his son, another Walter. Post war and with the decline of the British Empire, the market for architectural cast iron fell sharply. In 1965 the firm was taken over, and the once proud Saracen Foundry buildings demolished is 1967.
Sadly, the requisitioning of ironwork during the Second Word War obliterated many Macfarlane fountains, bandstands, and railings. Today thankfully the firm's remaining work is held with more regard. The impact of the Saracen Foundry on a whole area of the city and its global presence has left a lasting memory still preserved through the firm's surviving works and catalogues.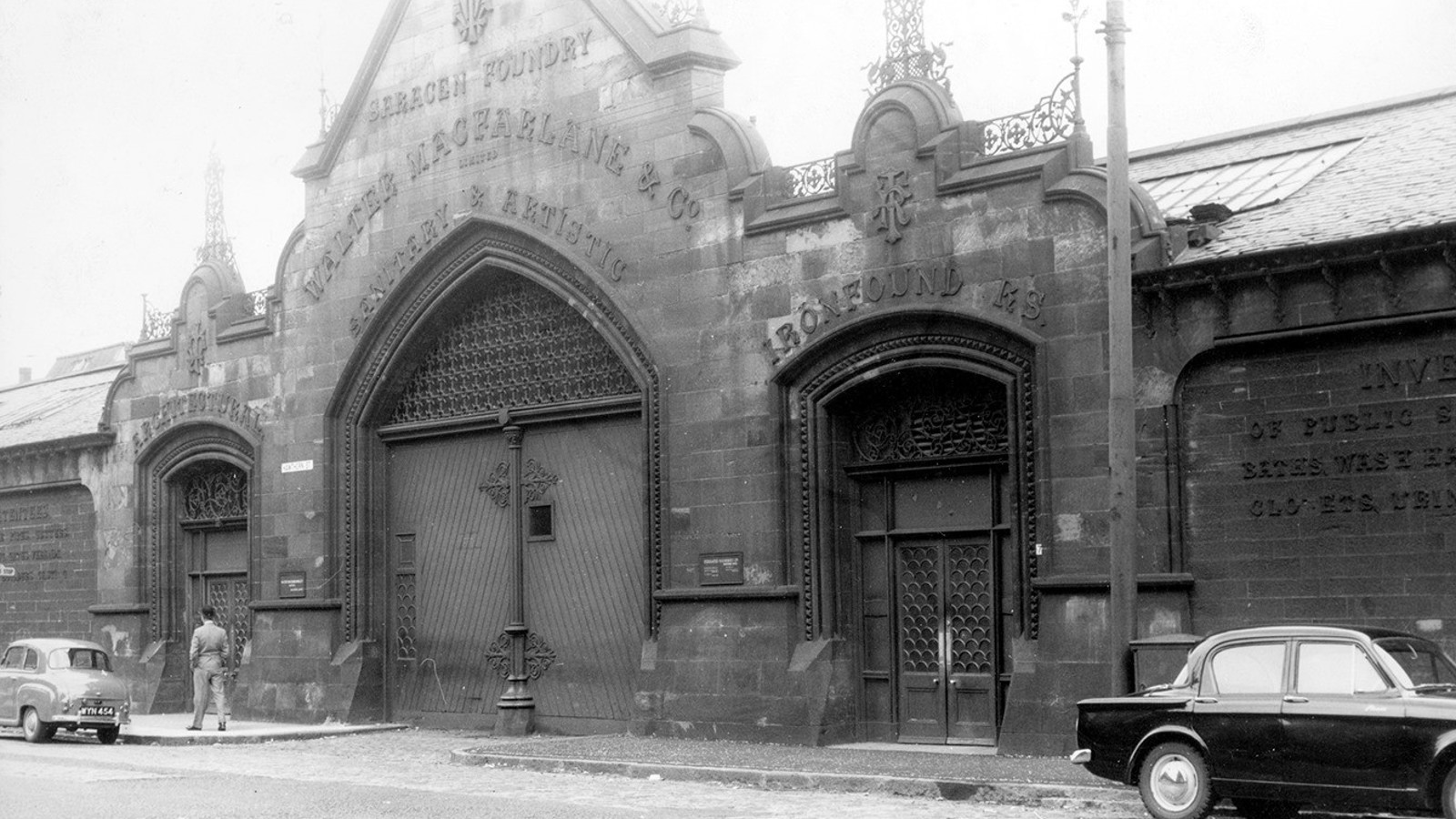 Give feedback about this page