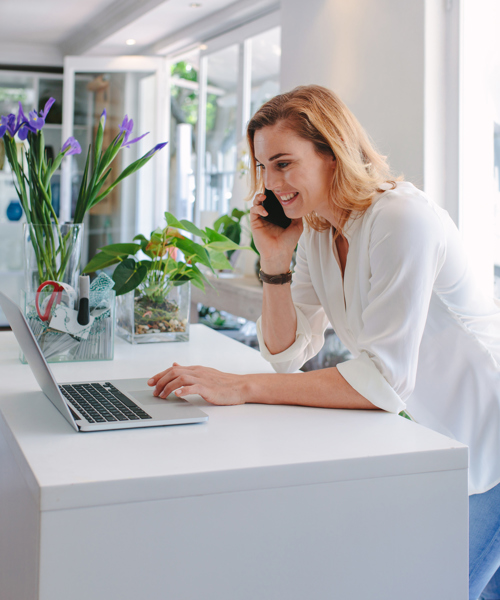 Glasgow Code Learning: Developer
Glasgow Code Learning: Developer
Glasgow Code Learning: Developer (SCQF Level 5)
SCQF Level 5
Build a state-of-the-art website and mobile app that will impress your customers.
Learn essential web developer skills by getting creative with the basics of code, get knowledgeable about cyber security and proficient at using the latest digital promotional tools.
With Glasgow Code Learning: Developer you'll be guided through web development tools that will help you build and maintain high-impact web pages complete with images, animations and links to YouTube. Find out how to get your website to the top of the most popular search engines and other digital marketing techniques such as the use of social media to attract visitors to your website and app.
Glasgow Code Learning: Developer is flexible, so that means you work online at your own pace, at times that suit you and learn skills that are based on your own interests. You're invited to come along to any of our free drop in sessions available every week across the city where you'll receive support in working through the course from our team of expert tutors. No booking is required. There are even opportunities for short work placements on completion of the course to enhance your digital skills.
Come along to any of our drop-in sessions to enrol for the course and continue your digital journey.

College tutors will be available remotely to support your Developer learning at the following drop-in session times and using these email addresses only:
Wednesday between 1:30pm to 3:30pm             
jberrie@glasgowkelvin.ac.uk
Thursday between 5:00pm to 7:00pm              
adocherty@glasgowclyde.ac.uk
Saturday between 9:30qm to 11:30am     
adocherty@glasgowclyde.ac.uk
We thank you for your continued patience and co-operation during these difficult and challenging times.
Previous skills required 
You should have experience of using computers and web browsers. This includes being able to use software applications such as Word and PowerPoint.
Get Qualified
On completion of Glasgow Code Learning: Developer, you'll achieve Kelvin College's Digital Developer award, credit rated at SCQF Level 5.
You'll also be invited to progress to Glasgow Code Learning: Pro (SCQF Level 7). This is our flexible coding boot camp designed to support you in developing the skills required to enhance your career as an entry-level coder or within other roles related to the digital sector. 
Glasgow Code Learning: Developer takes around 100 hours to complete and is completely free of charge!