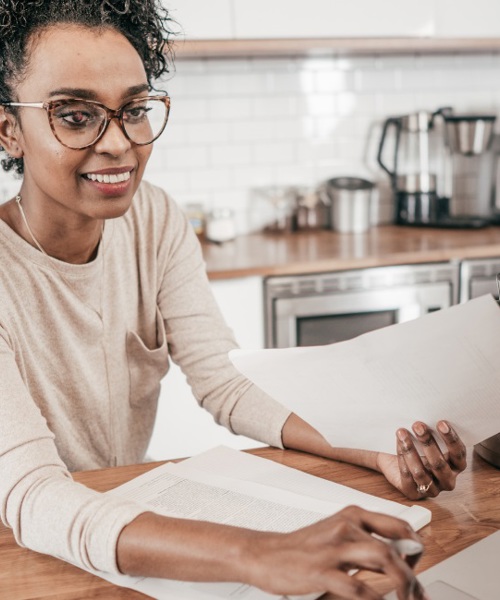 Glasgow Code Learning: Digital
Glasgow Code Learning: Digital
Glasgow Code Learning: Digital (SCQF Level 3)
SCQF Level 3
Want to improve your digital skills for work?
Glasgow Code Learning: Digital will guide you in how to get the best out of a range of popular and up-to-date software applications, including the new online Office 365 versions.
You'll learn a range of digital skills suited to your needs, such as how to:
Communicate through emails and manage your online calendar
Produce professional-looking word processing documents
Create effective spreadsheets and databases
Design your own inventive presentations
Glasgow Code Learning: Digital is flexible, so that means you work online at your own pace, at times that suit you and learn skills that are based on your own interests. You're invited to come along to any of our free drop in sessions available every week across the city where you'll receive support in working through the course from our team of expert tutors. No booking is required.
Come along to any of our drop-in sessions to enrol for the course and start your digital journey. 
Previous skills required
You should already have a basic level of digital skills/ experience equivalent to the learning outcomes of our Level 3 Getting Started with Glasgow Code Learning tutor-led courses. This includes, for example, the ability to use a keyboard, open and save a word processing document.

If you know someone who is nervous about using a computer and does not already have these skills then Getting Started with Glasgow Code Learning tutor-led courses may be the right option for them. Course are available across the city, contact your local library for more information.

Get Qualified
As you progress through our Glasgow Code Learning: Digital units, you'll achieve credits at SCQF level 3 and may then also have the option to compete the SQA accredited NPA in Digital Literacy qualification at SCQF Level 3 or PC Passport qualification at SCQF Level 4 via the Flexible Learning Unit at Glasgow Kelvin College.
You'll also be ready to progress to Glasgow Code Learning: Developer (SCQF Level 5) where you'll learn how to design a website and app, get an introduction to coding plus a whole lot more. We even have options for work experience!
Glasgow Code Learning: Digital - each unit takes from around just 10 hours to complete and is completely free of charge!
Alternatively, Glasgow Music Studios offer funded evening courses, some of which are at SCQF Level 3 and 4:
Introduction to Electronic Music Production - Introducing the pupil to the principles and software. Start on your journey to be a Music Producer by learning the basics behind making dance music.
Introduction to Sound Engineering - An introduction to sound engineering and how to record within a professional studio environment.
Sound for Video and Industry - Gain insight to Post-Production practices and get hands-on experience as you add sound effects, voice-over and music to animation.
Getting Started with Glasgow Code Learning
Getting Started with Glasgow Code Learning (SCQF Level 3)
SCQF Level 3
Glasgow Code Learning: Digital
Glasgow Code Learning: Digital (SCQF Level 4)
SCQF Level 4