Calming Landscapes
Find some inspiration for your own projects or enjoy a quiet 5 minutes looking at these soothing scenes.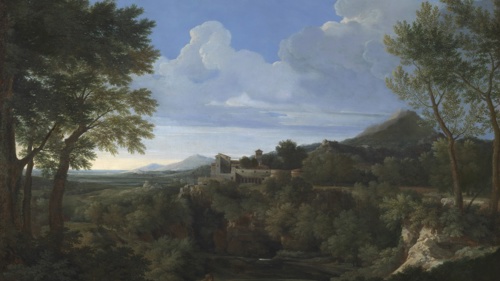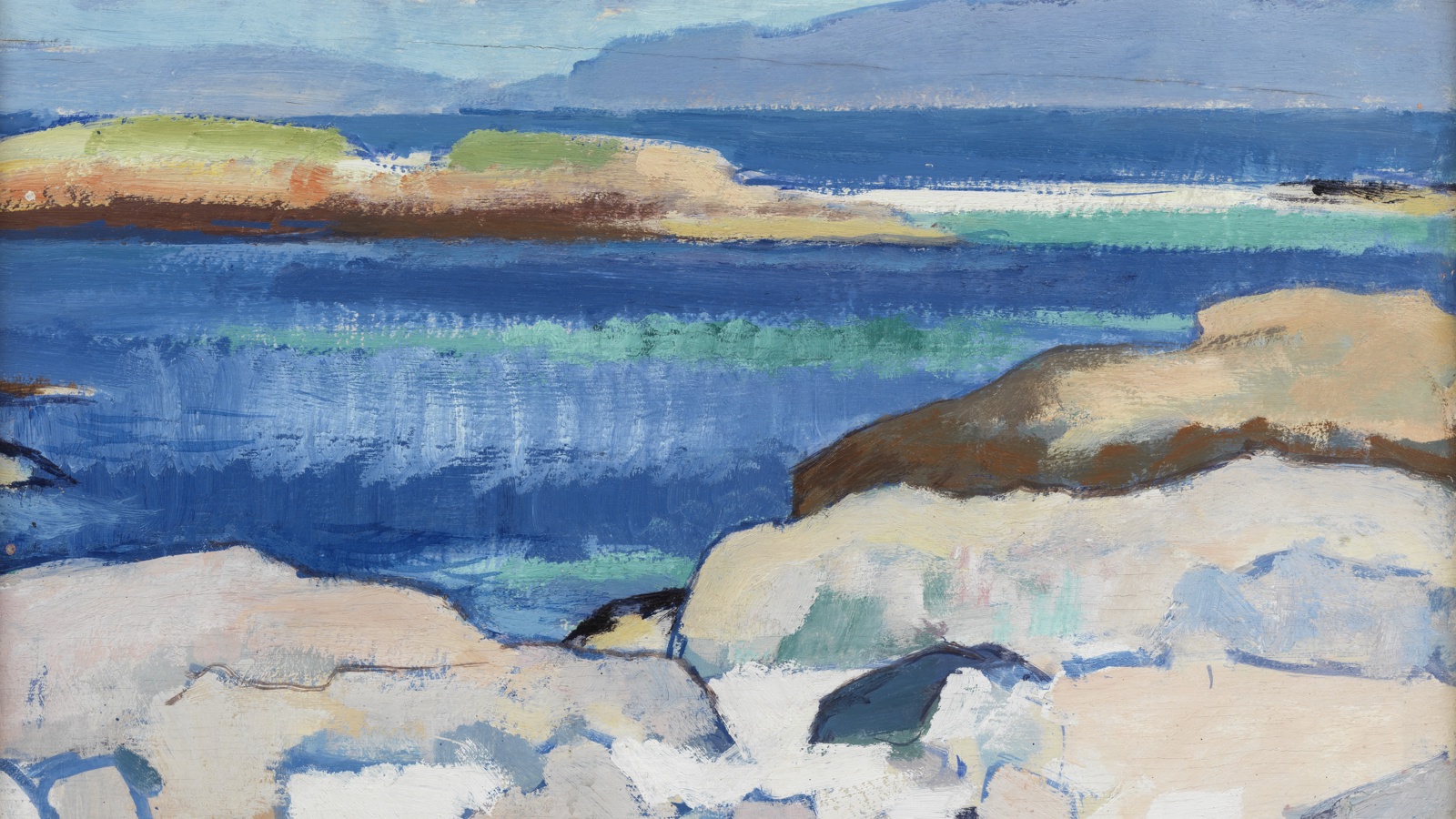 Scotland has 94 inhabited islands, from the Northern Isles of Orkney and Shetland over to the west coast islands of the Outer and Inner Hebrides, the Small Isles, and Argyll and Bute. These places have inspired many poets and artists, and Glasgow Museums has some beautiful paintings within the collection that transport us to them.
Samuel Peploe (1871-1935, Scottish) was a Scottish Colourist based in Edinburgh who concentrated largely on still-lifes, but also Iona landscapes. He made his first trip to paint at Iona in 1920 with fellow Scottish Colourist FCB Cadell, and returned there almost every summer to paint, the island becoming something of a sanctuary for him. Peploe painted it in all weathers, particularly favouring the north end of the island with views over to Mull, as in the painting above, The Rocky Shores of Iona.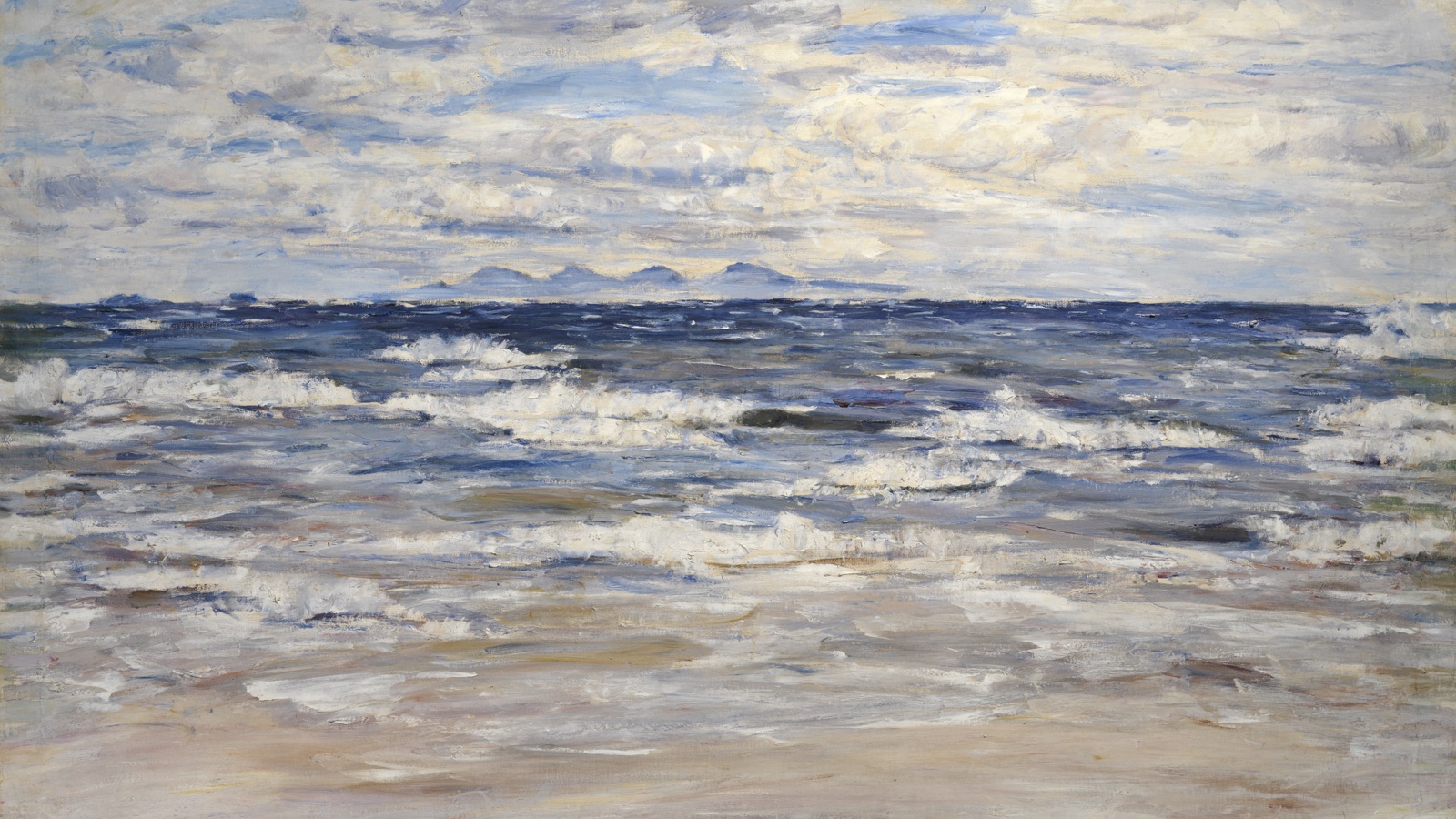 The Isle of Arran is a popular destination for Glaswegians looking to escape the city for a break by the sea. It's easily reached from the west coast and the central belt and is often described as 'Scotland in miniature'. The painting Kildonan from 1886 by James McLachlan Nairn (1859–1904, Scottish) depicts the south coast of the island, with its long stretches of sand.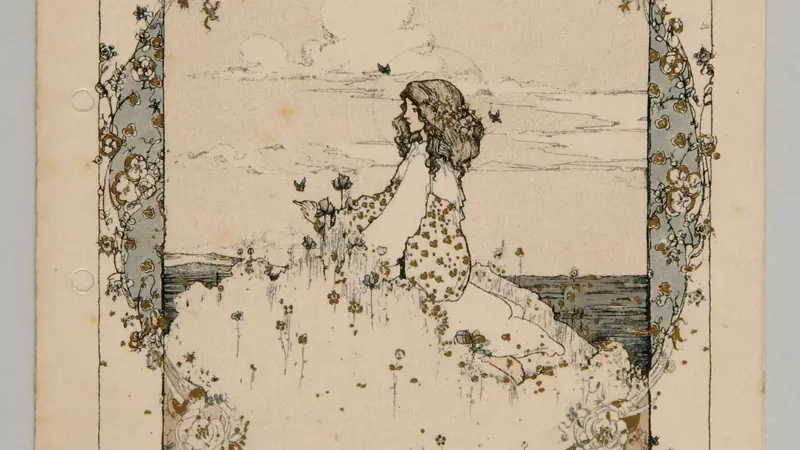 Through All The Days to Wish You Joy
Jessie Marion King (1875 – 1949, Scottish).
A different kind of landscape is depicted in this example of a greetings card. King was an artist, author & designer and was influenced by the Art Nouveau of the period. She observed that nature was never still – it was always moving and throughout her career she communicated this natural energy.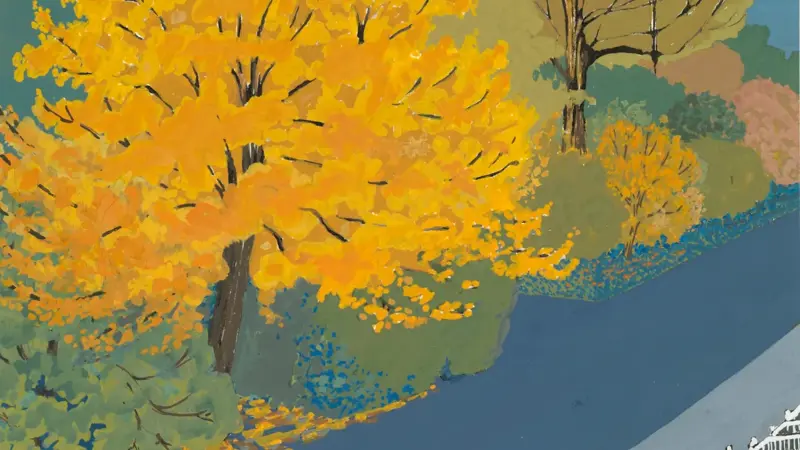 Autumn, Bowmount Terrace, Jacqueline Field
Jacqueline Field
Field' work creates a calming feel with still views of homely scenes. The seasons (or weather!) changing outside our window often help us to create mindful moments without the need to travel anywhere, especially when the trees put on their golden glow, just like in Autumn, Bowmount Terrace.


European Landscapes
Grab your passport and let's take a trip across the ocean to view more calming coasts and rivers.
In 1878 Claude Monet (1840-1926, French), moved to the small village of Vétheuil, on the river Seine, half-way between Paris and Rouen. While there he painted Vétheuil, directly on to the canvas in just a few hours, using small, hasty brushstrokes, to capture the scudding clouds and the breeze in the trees.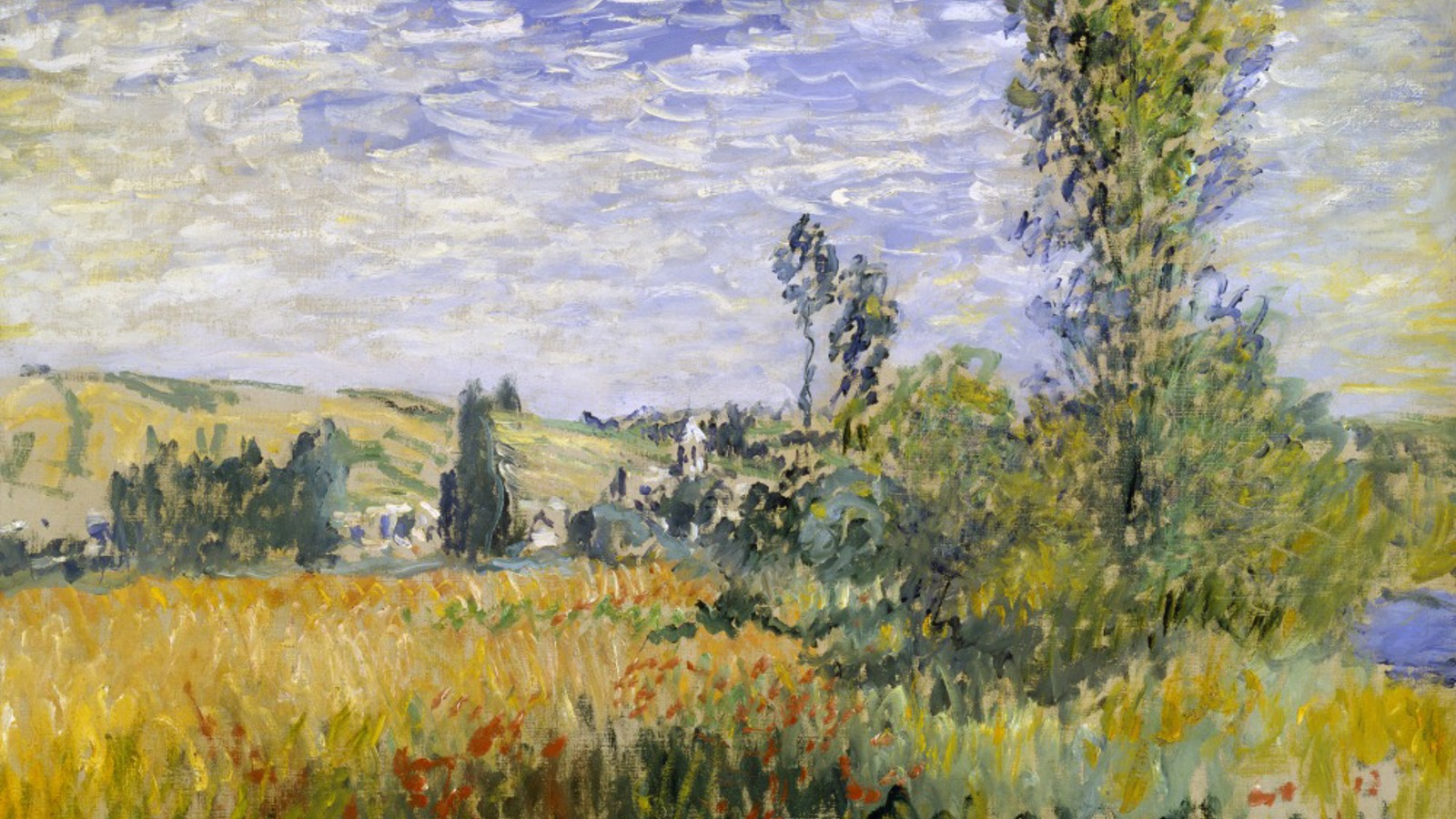 Ventimiglia, near the Italian border with France, is a picturesque Italian seaside resort town where Monet stayed for three months during 1884. View of Ventimiglia is one of 45 paintings that he painted during that visit.
Letters to Alice Hoschedé, his companion and future wife, are a marvellous record of the frustration he experienced in his attempt to understand how to capture the heat and the brilliant light of the Mediterranean coast.
He described 'slaving away on six paintings a day, I'm giving myself a hard time over it as I haven't yet managed to capture the colour of this landscape', Monet realised that the colours he needed – 'a palette of diamonds and jewels because of the blues and pinks' – would make people 'exclaim at their untruthfulness'.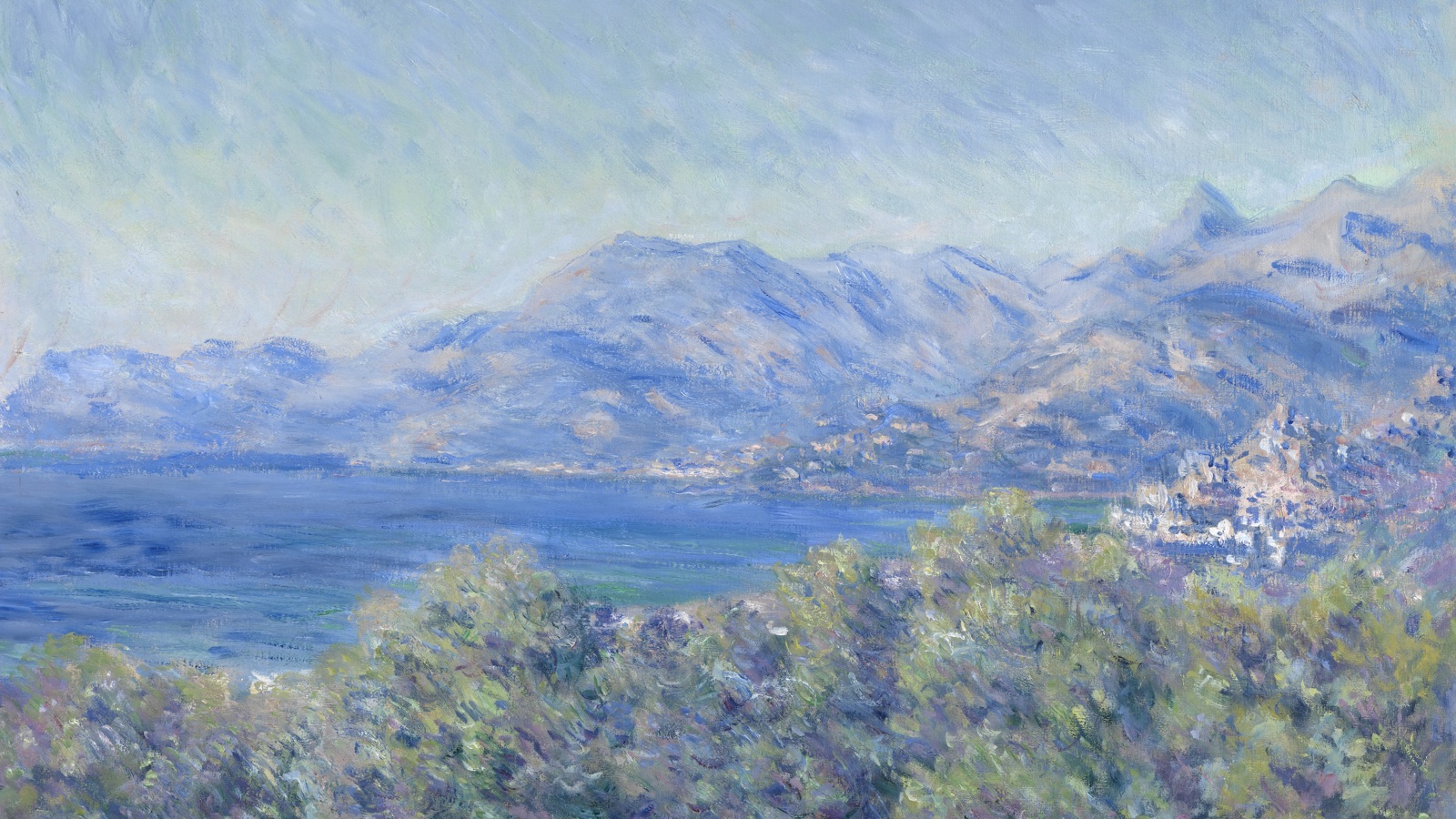 With royalties from the successful novel L'Assomoir, the writer Émile Zola purchased a small country house near the River Seine in Médan, France. His childhood friend, Paul Cézanne (1839–1906, French) often visited and in 1880 wrote 'If I won't put you out too much, write to me and I will come to Médan with pleasure…if you are not alarmed at the length of time I risk taking, I shall allow myself to bring a small canvas with me to paint a motif'. This is the small canvas Cézanne painted during his stay. The Chateau of Medan measures 60cm x 72cm, and was painted around 1879-1880.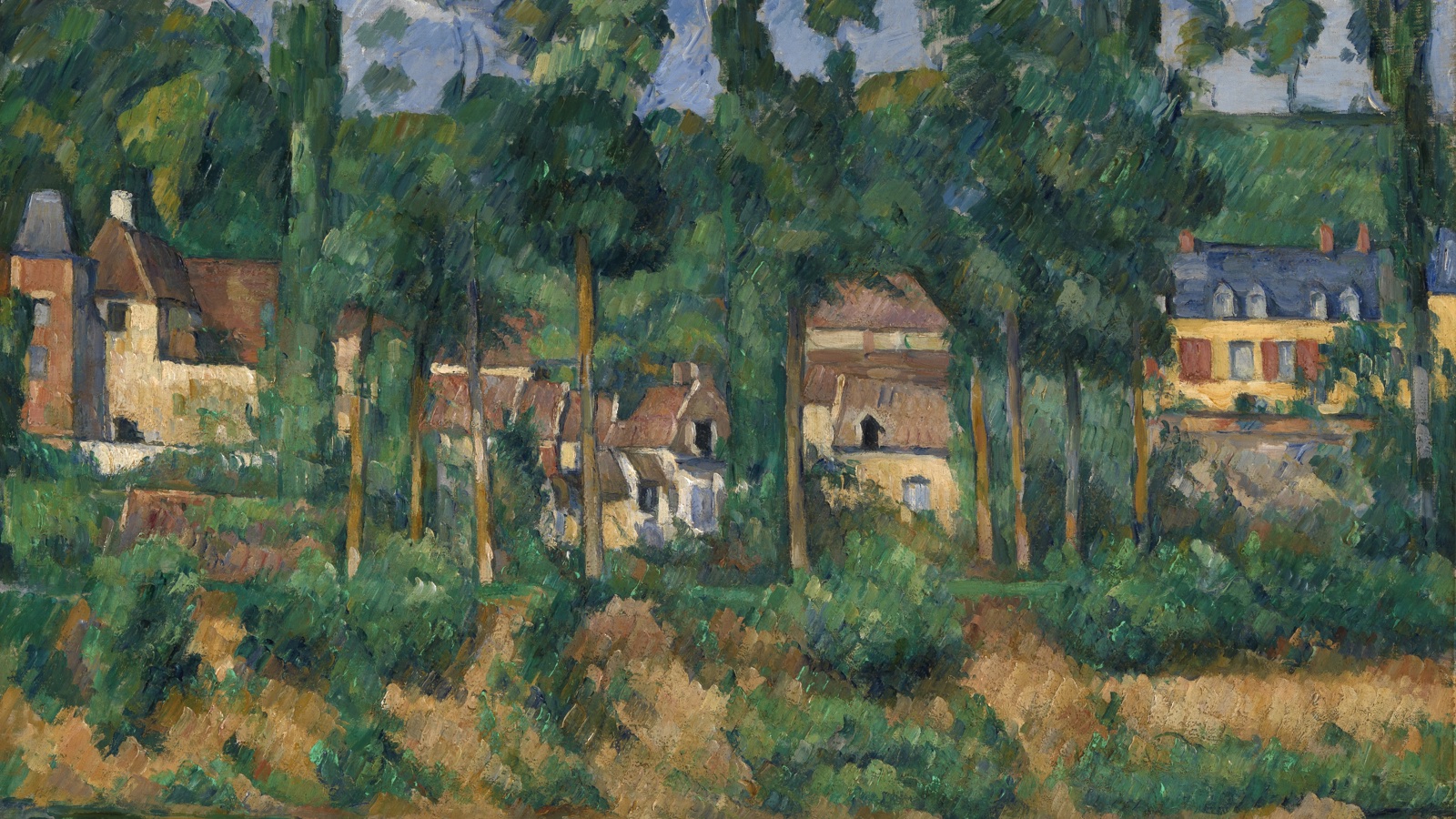 The watercolour below shows a calm port in what looks like a sleepy fishing village. It's a scene painted by Charles Rennie Mackintosh (1868–1928, Scottish) and is a long way from the distinctive Glasgow Style he became known for. Mackintosh moved to the South of France in 1923 after many years working as an architect in Glasgow and London. A Southern Port was among a number of landscapes he completed during his time staying in and around the Pyrenees and Roussillon coastal area of France, painting villages and ports. The ports of Collioure and Vendres were favourites of his and remain unchanged today, making Mackintosh's depictions seem forever like postcards.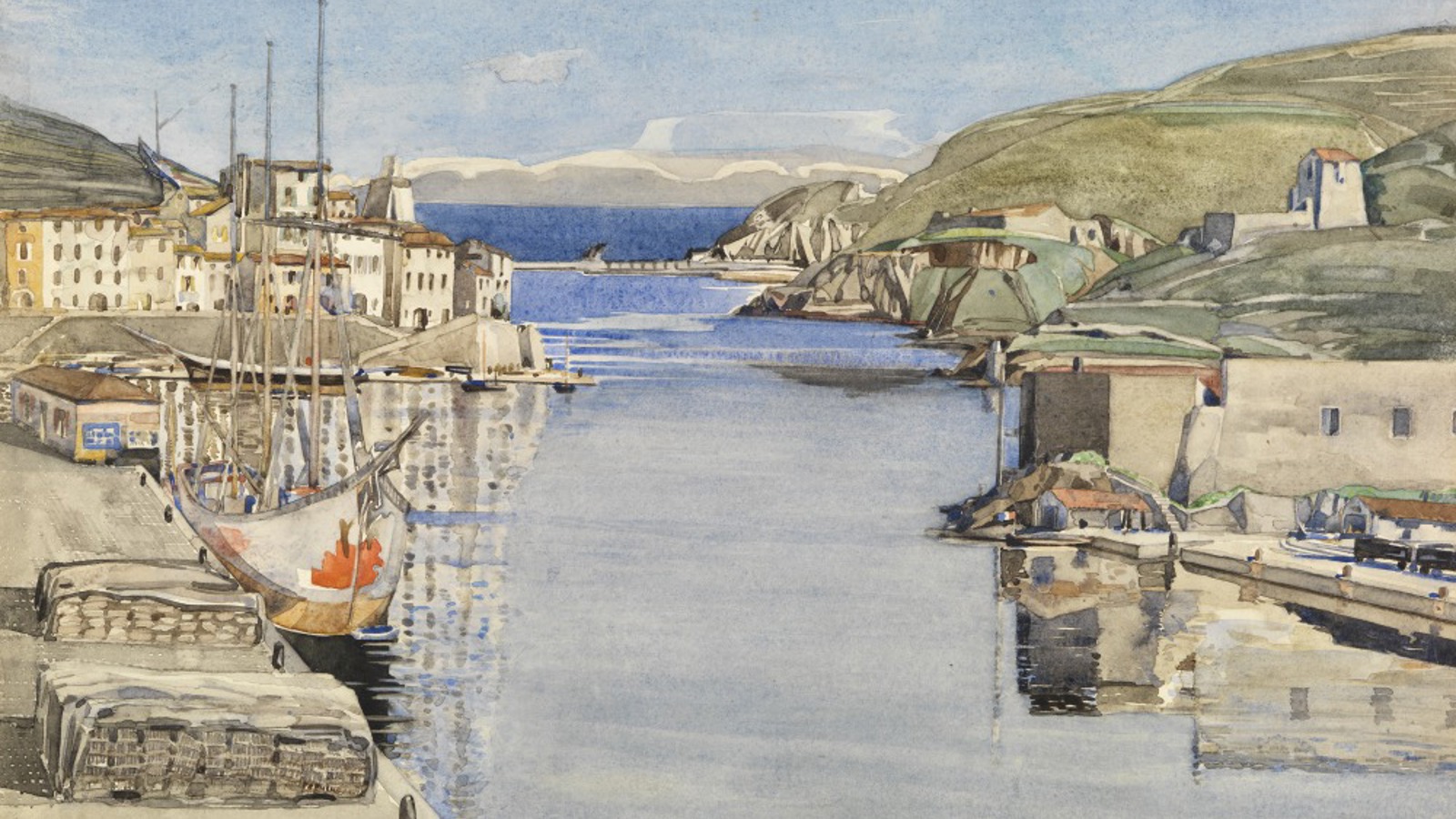 All content © Culture and Sport Glasgow (Museums) unless otherwise stated
Give feedback about this page