Addressing the Legacies of Empire and Slavery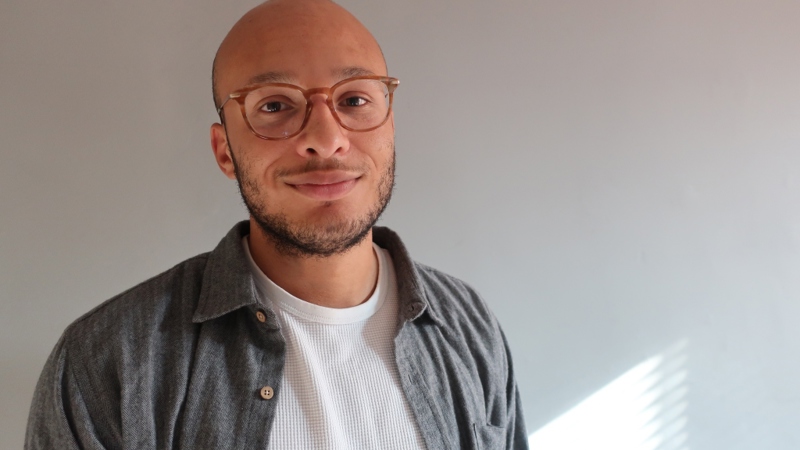 Miles Greenwood, our new curator of legacies of slavery and empire
© Miles Greenwood
23rd September 2020
I'm delighted and honoured to be joining Glasgow Museums as a curator focussing on the legacies of the British Empire and the trans-Atlantic trade in enslaved African people. This post, funded for two years by Museums Galleries Scotland, is a result of Glasgow Museums' wider programme of activity addressing these issues. I certainly seem to be joining at an exciting time, with cultural institutions looking at how they can better recognise and represent a more accurate portrayal of Scotland's history as a colonial nation and as a beneficiary of the trans-Atlantic trade in enslaved African people.
These initiatives seem to represent, and be the result of, an awakening in the collective understanding of Scotland's role as a colonising nation and its involvement in these spheres. What people are less aware of is how the legacies of colonialism and the slave trade still impact people's lives today. How the racism people experience in their daily lives is a result of 18th and 19th century pseudo-science that deemed people of non-white ethnicities to be inferior, and therefore used to justify their oppression; how colonial policing cultures have provided the basis for modern-day police brutality; and how colonisation and the slave trade has left us with national and global inequalities that we have so far failed to overcome.
These are just some of the ways that colonial legacies impact our lives – I hope we'll be able to address these and much more by using our collections alongside conversations with people who have their own experiences and perspectives to share.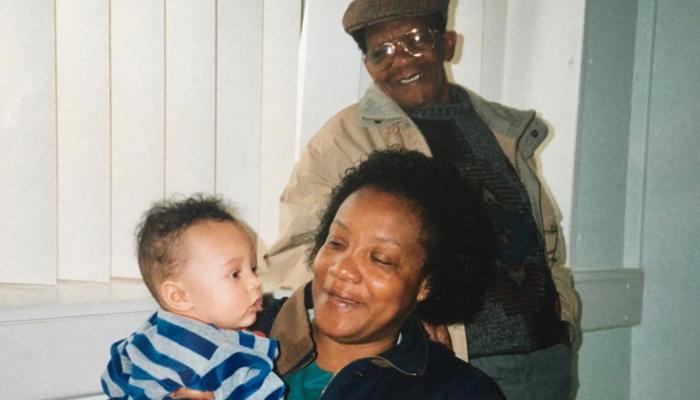 Miles Greenwood with his grandparents. © Miles Greenwood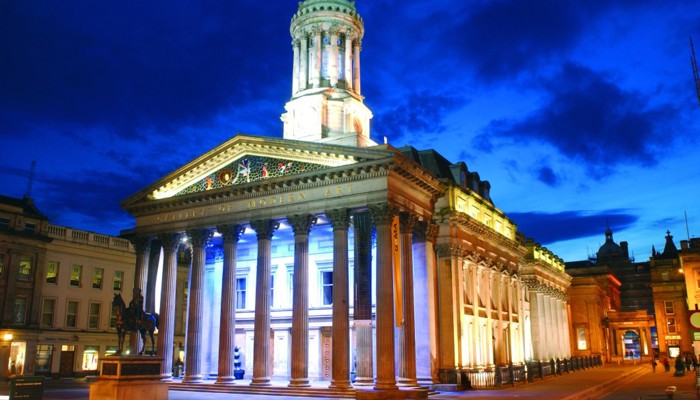 The Gallery of Modern Art shows how the impact of slavery can be seen today. The core of the building is the house of a merchant who profited from slavery
But these aren't just stories of oppression; they also tell a story of resilience, resistance and hope. Take for example the orisha figures we have in the collection by Cuban artist Filiberto Mora. They were purchased by Glasgow Museums in 2002 following Mora's exhibition at Kelvingrove. Orisha are deities of the Santería religion of Cuba and they are often identified as both gods of the Yoruba people of Nigeria and Roman Catholic saints. The religious practices of the enslaved Yoruba people, who were transported from their homes in West Africa to Cuba, survived, adapted and spread throughout Cuba and beyond, despite deliberate attempts on behalf of the Spanish colonialists to eradicate them. 
Many other religious and cultural practices that have strong ties to pre-colonial West Africa still exist across the African Diaspora. For example, Obeah, Vodou and Candomblé. These practices survived even though their bearers were forcefully removed from their homes, transported thousands of miles across the Atlantic, and had their cultural identities actively repressed. For me, the survival of these religious and cultural practices speaks to the resilience and strength of the people who practiced them.
My own heritage is tied to enslavement, colonialism and migration. My grandparents moved from Jamaica to the UK – what they saw as the 'mother country' – as part of the 'Windrush Generation'. This post-war period saw the demography and culture of the UK change significantly as people from Africa, Asia and the Caribbean made the UK their home. Many of these people came from former British colonies that were on the verge of, or had recently gained, independence from the British Empire. They arrived hoping to establish a life for themselves, only to be denied a stake in the country they helped to build through a succession of parliamentary acts from the 1970s that told them 'they didn't belong'. However, many did remain regardless and have helped to shape the UK and Scotland as they are today. 
Jamaica was one of these nations. The Island itself exposes Scotland's many links to colonialism and slavery: from the names of its people being of Scottish origin (my Grandparent's surname included), place names such as Glasgow and Culloden, even the 'Scotch Bonnet' used to add some spice to many of the Island's dishes, and much more. 
However, the histories and legacies of the British Empire and the trade in enslaved African people mean different things to different people. Your interpretation and experience of them might differ based on a number of factors, such as your ethnicity, cultural heritage, class, gender, age and so on. I'm not an expert on everyone's experiences of colonialism and slavery. I can only speak to my own experiences, that of my family's and what I've learnt so far in my life.
That is why it's so important that this project brings on board different people's perspectives, and wherever possible, provides them with a platform to tell their stories of colonialism, the slave trade and their legacies. In my view, that will be the best way to draw the link between the history of the British Empire, the trade in enslaved African people, Scotland's involvement and how those things impact people's lives today.
It's going to be a busy two years, but I'm confident that it will be rewarding for myself and everyone who gets involved. I'm looking forward to working with and learning from my colleagues, as well as people outwith the museums, to address these histories and legacies. 
Miles Greenwood, 
Curator (Legacies of Slavery and Empire)
Give feedback about this page