Alexander Campbell, Glasgow's Sugar Aristocrat
Published: 4th November 2020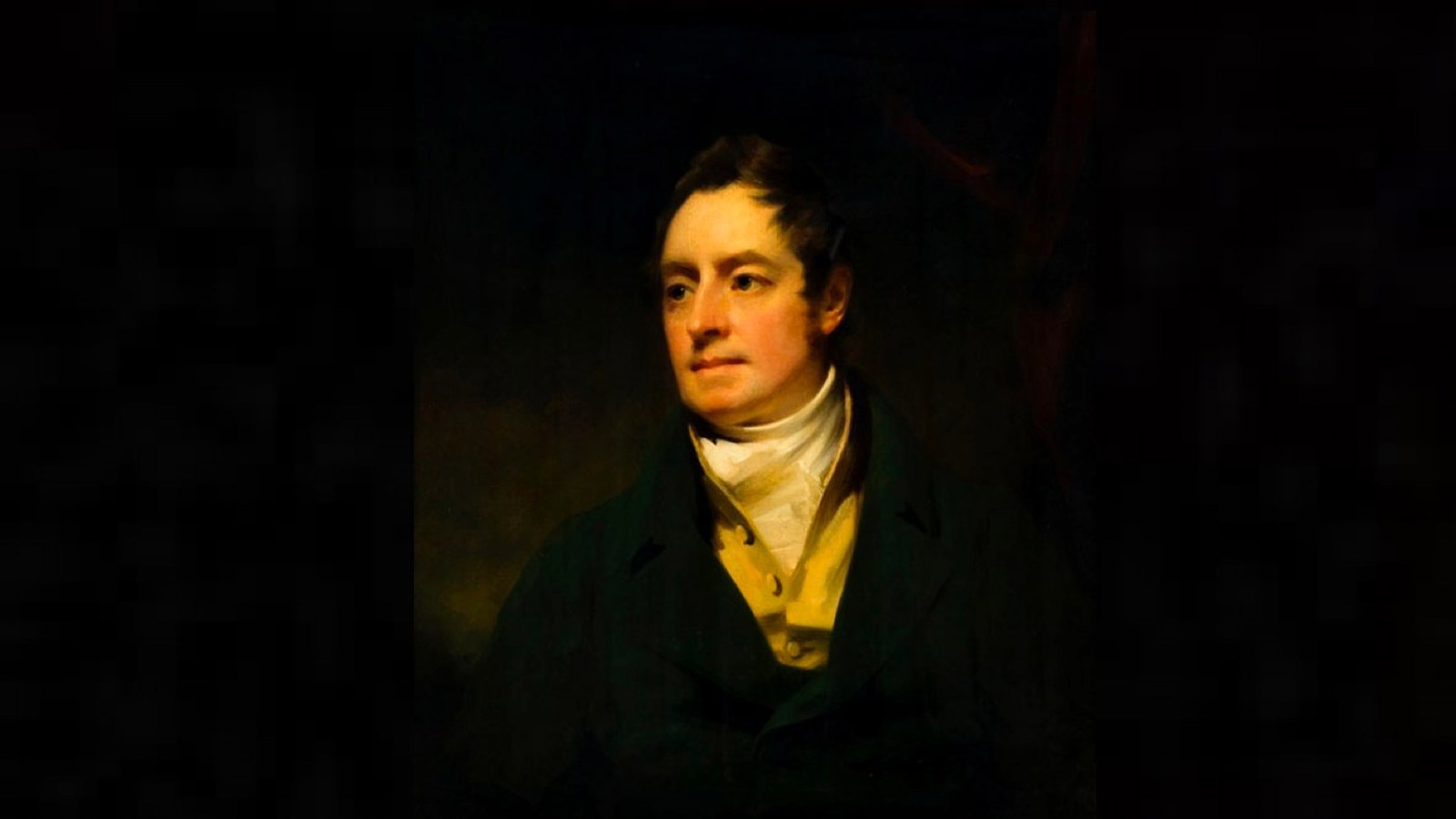 Alexander Campbell of Hallyards (1768-1817) was one of Glasgow's most illustrious West India merchants active during the city's 'golden age' of sugar. Collectively described as the 'sugar aristocracy', these merchants came to prominence after the American War of Independence (1775-1783) had ended Glasgow's monopoly of Chesapeake tobacco.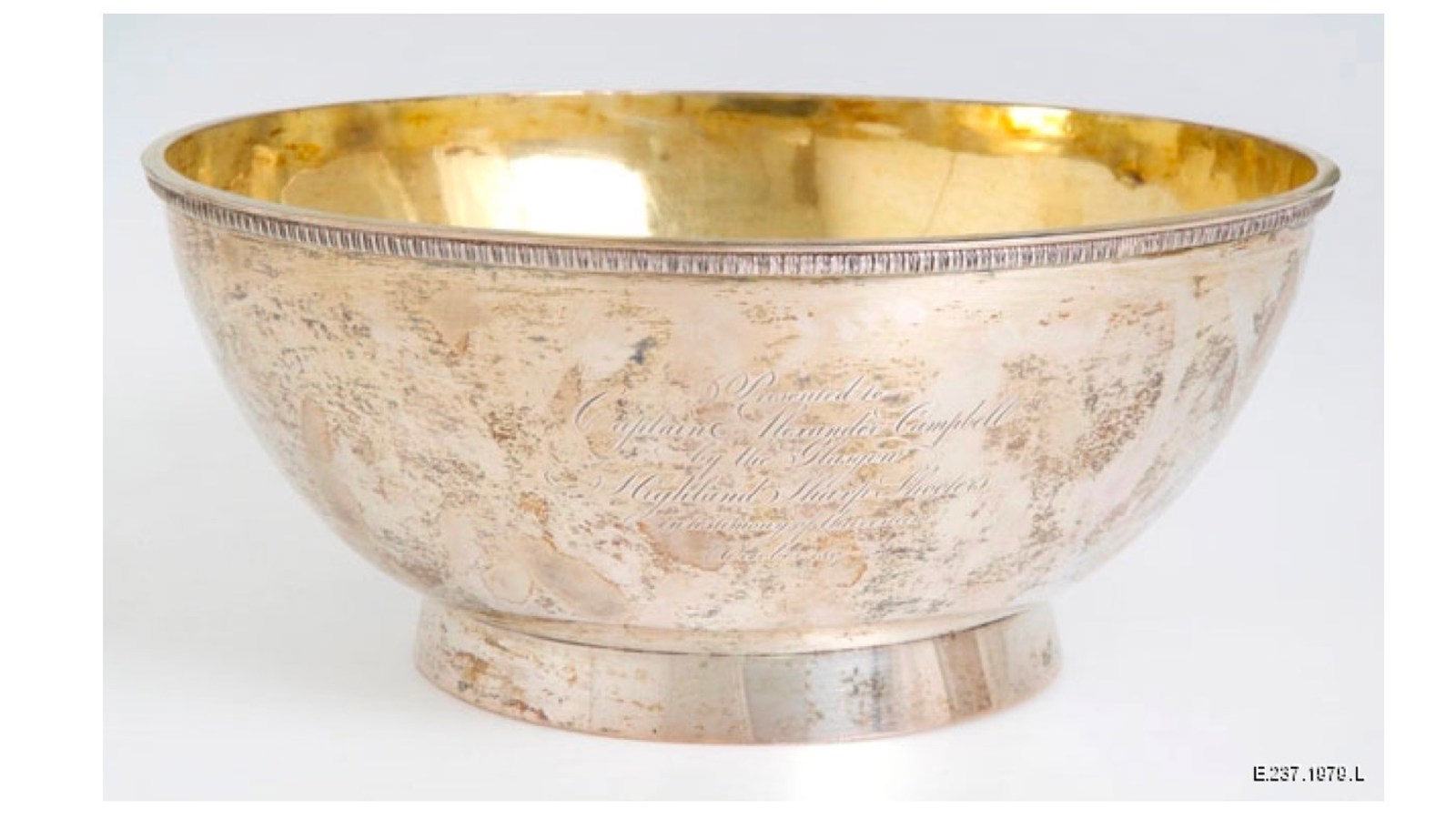 Around 1787, Alexander Campbell joined with his cousin, John Campbell senior, to establish the firm John Campbell senior & Co. which was based in a counting house in Argyle Street, Glasgow. The firm became one of the most successful of its type with operations focused on frontier territory in the British West Indies: initially Grenada, and after later expansion, British Guiana. Specialising in imports in sugar and cotton, and the export of goods to resident planters, the firm's partners also took up ownership of enslaved people and sugar estates. Several of the firm's partners hailed from modest background, but later achieved rank and influence based on the expropriation of wealth from slave labour. Like many other West India merchants, Alexander Campbell was painted by Henry Raeburn. The portrait now, held by Glasgow Museums (1902), represents him as an early nineteenth-century mercantile gentleman.
Alexander Campbell hailed from Doune in Stirling, around thirty miles north of Glasgow, explaining his nickname 'Sandy Doune'. He was also known as 'Business Sandy', supposedly due to his high work rate within the counting house. Originally of Highland stock, information on his father is limited although it is unlikely he was of a landed background. With the profits of Caribbean slavery Alexander Campbell rose to the landed ranks, becoming one of the newly created West India arrivistes in Glasgow, purchasing no less than five estates: Hallyards, Kingledoons and Cadenmuir (Peebles), Hagtonhill (Lanark) and Ballenbridge (unknown). Campbell of Hallyards also married into the Highland gentry. In 1800, he married Barbara Campbell, daughter of Archibald Campbell of Jura, heritable keeper of Craignish Castle. The other daughter of Campbell of Jura married another West India merchant, Richard Dennistoun of Kelvingrove. With Colin Campbell, the brothers-in-law joined forces with Robert Owen and invested in the cotton mills at New Lanark in 1810, thus investing the profits of slavery in what proved to be a short-lived partnership. In time, the son of Alexander Campbell of Hallyards and Barbara Campbell, known as 'White' Mungo Campbell (1805-1866), would take up his father's partnership in John Campbell senior & Co in 1828. Thus, the strategic pairing illustrates how marriage and kinship ties underpinned the commercial connections during Glasgow's 'golden age' of sugar. 
Frequenting social clubs and the membership of lobbying groups and volunteer corps tell us much about Alexander Campbell's self-identity and mentalité. Social clubs attended by gentleman of rank perfectly illustrate the associational culture of eighteenth and nineteenth-century Great Britain. Such clubs acted as social networks, but also integrated men of similar wealth and status. The Gaelic Club of Glasgow – established in March 1780 – became a favoured hangout for West India merchants, especially the Campbell family. Dressed in tartan as per club rules, Alexander Campbell of Hallyards often presented the club with live turtles for members to feast on. Alongside other members of his family, Alexander Campbell was a founder member of the Glasgow West India Association in 1807. This lobbying group advanced the pro-slavery interests of West India merchants and planters by petitioning institutions, especially the British Parliament. As one of the first five directors, alongside other mercantile luminaries such as John Gordon and Robert Bogle junior, Campbell was at the very pinnacle of Glasgow's West India elite. 
There is little doubt that Campbell was fiercely proud of his Highland origins: in addition to the long-term membership of the Gaelic Club, he was also a prominent member of the Highland Society of Scotland, mixing with the landed gentry and other luminaries. Campbell was also a member of the Glasgow Highland Sharpshooters, as illustrated by the silver cup now held by Glasgow Museums (E.237.1979.L). A new type of voluntary military service was introduced at the opening of the French Revolutionary Wars in 1792-3. With rumours of French invasion, voluntary defence forces sprung up across Great Britain that lasted up to the Peace of Amiens in 1802. On the outbreak of war again in 1803, and with further threat of an invasion by Napoleon, several more were established including the Third, or Highland, Regiment of Volunteers. Eight separate companies received some pay, but the sharpshooters seemingly resourced their own equipment, likely guns and uniforms, demonstrating their commitment to the cause. The engraving on the cup states that it was gifted as 'testimony of their esteem'. 
Silver cup presented to Alexander Campbell by the Glasgow Highland Sharpshooters (Glasgow Museums, E.237.1979.L)
Through this object and Campbell's other membership, we glimpse different expressions of regional and national identity. As a son of the Scottish Highlands in the Gaelic Club, he regularly introduced a taste of the Caribbean to the fraternity. As a pro-slavery advocate in the West India Association, Campbell collectivised with other merchants and planters to protect their interests in the British West Indies. As a volunteer captain in the Glasgow Highland Sharpshooters, he underlined his commitment to the defence of his own patch of the British Empire; imperial Glasgow and its hinterlands. 
Stephen Mullen
University of Glasgow
For more information on Glasgow Museums' collections please visit http://collections.glasgowmuseums.com
© CSG CIC Glasgow Museums Collection
Give feedback about this page