David Dale: an abolitionist cotton magnate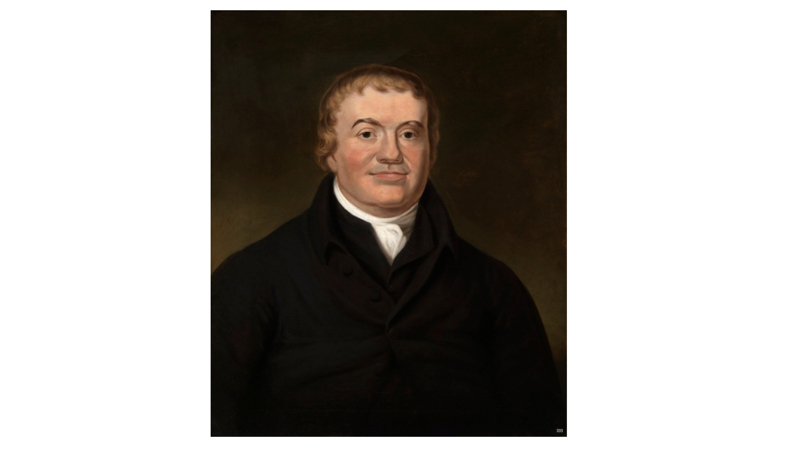 'David Dale' by Hugh William Williams, circa 1793-1806
333
Images © CSG CIC Glasgow Museums Collection
6th September 2018
One of the most significant Scottish cotton manufacturers in the late 1800s was David Dale, who is largely remembered today for founding New Lanark cotton mills in 1785. Dale was born in Stewarton, Ayrshire, in 1739 and served his apprenticeship with a hand-loom weaver in Paisley before becoming a linen merchant in Glasgow. In 1784 he met and went into partnership with Richard Arkwright, who had patented a spinning frame machine in 1769 and a cotton carding machine in 1775. The construction of cotton mills and spinning houses at New Lanark began the following year. Glasgow Museums has several images of Dale and his mills in the collection.
At the centre of this new business was cotton sown, cultivated and harvested by enslaved men, women and children working thousands of miles away on plantations in the West Indies and both North and South America. Dale, like many other cotton magnates made his fortune based on this slave economy, but unlike many of his commercial peers he was interested in the rights of workers and put his principles into action.
As a committed evangelical Christian Dale made sure his workers at New Lanark were housed and fed. In Glasgow Dale supported the fund-raising for the Royal Infirmary and Glasgow Humane Society. Dale's philanthropy was not limited to parochial causes. In January 1791 the Glasgow Society 'instituted for the purpose of co-operating with the other Societies in Great Britain, in their endeavours to effect the Abolition of the African Slave Trade' was founded with Dale as its chair. No official records appear to have survived, except their first pamphlet that has the following appeal:
"the inhabitants of Glasgow, Paisley, and the neighbourhood, whose manufactures and trade are, by the blessing of God, in so thriving a condition, will surely not be adverse to … supporting the cause of justice and humanity."
However, the activities of the society were printed regularly in the Caledonian Mercury under Dale's name. For instance on 30 April 1791 it is stated that the Society was to send 100 guineas to the London Society. A year later they assisted with gathering 13,000 signatures for the Glasgow petition sent in support of William Wilberforce's motion to Parliament. The same year Dale also bought shares in the Sierra Leone Company, a project to create a colony of freed slaves in West Africa.
Dale died in 1806, a year before Slave Trade Act 1807 abolished the British transatlantic slave trade. However, abolition is not the same as emancipation. Dale supported the improvement of conditions for workers, but had he lived would he have campaigned for the enslaved workers on the plantations to be freed rather than just looked after better?
Rebecca Quinton, 
Research Manager, Art
Images © CSG CIC Glasgow Museums Collection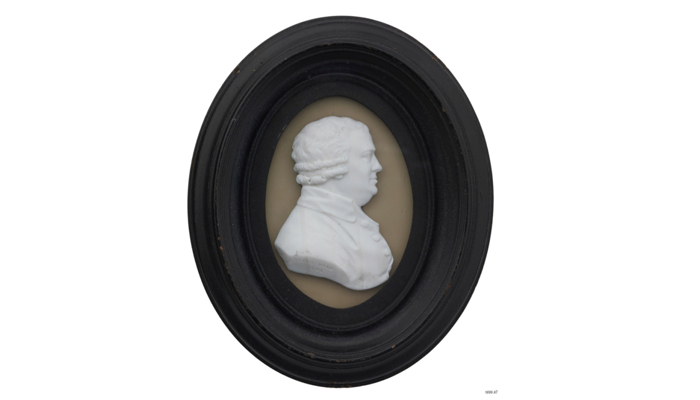 Medallion of David Dale, made by James Tassie, circa 1790, Glasgow Museums 1896.67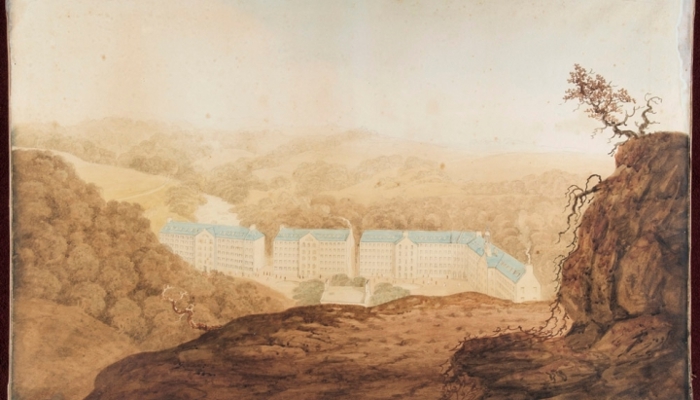 View of David Dale's Works, Lanark c 1809, by Hugh William Williams, Glasgow Museums 334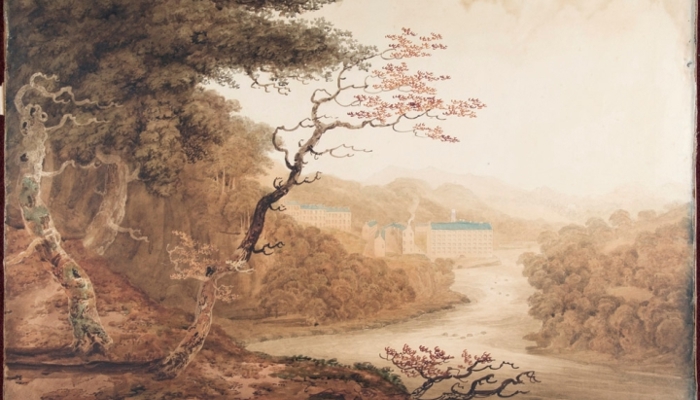 View of David Dale's Works, Lanark from Braxfield, circa 1809, by Hugh William Williams, Glasgow Museums 335
Give feedback about this page