Glasgow's role in the American Civil War
How Glasgow profited from blockade running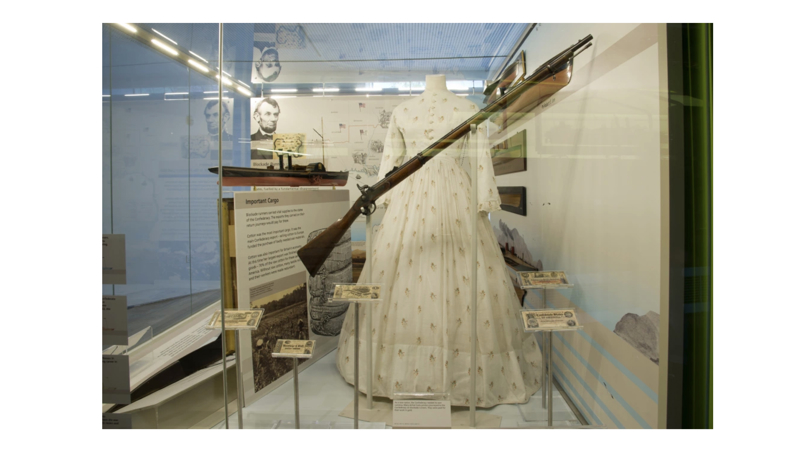 Blockade Runners display, Riverside Museum
Images © CSG CIC Glasgow Museums Collection
14th August 2018
The City of Glasgow profited greatly from the American Civil War of 1861-1865.  Dozens of Clyde-built steamers were sold to the Southern rebel forces for use as blockade runners.  The blockade had been established by the Northern naval forces to try and squeeze the rebels into submission. The fast, shallow draft Clyde vessels took armaments and other supplies into Southern harbours such as Wilmington and Charleston, and brought out cargoes of cotton which were sold to raise money for the Confederate cause.  Vast profits and huge risks were associated with this secretive trade.
The display at Riverside Museum shows how Glasgow profited from blockade running during the war.  Profits were there for ship owners, shipyards, and the workers employed there. But this profit was not without protest. There was opposition to the support for the Southern States due to the legality of slavery, which had been banned in the British Empire in 1833.  However, although slavery was banned, the British cotton industry still relied heavily on cotton grown and harvested by enslaved Africans in America. The blockade greatly restricted the amount of cotton that was imported into Britain. Without this cotton, Britain faced a severe economic crisis, as the principal export at this time was finished cotton goods.
The blockade runners display features the stories of several of these Clyde-built ships, gives insight into the protest and debate that was ongoing in the city and shows the type of materials going into and out of the Southern States on these runners.
John Messner
Curator of Transport and Technology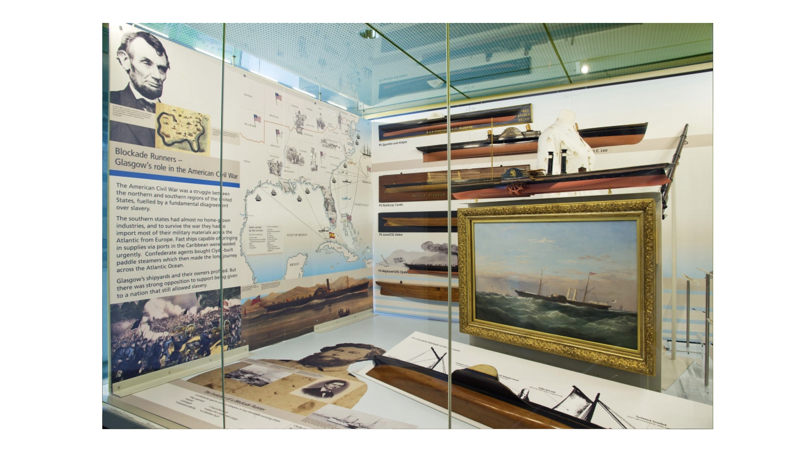 Blockade Runners display
Riverside Museum
Give feedback about this page