John Glassford's Family Portrait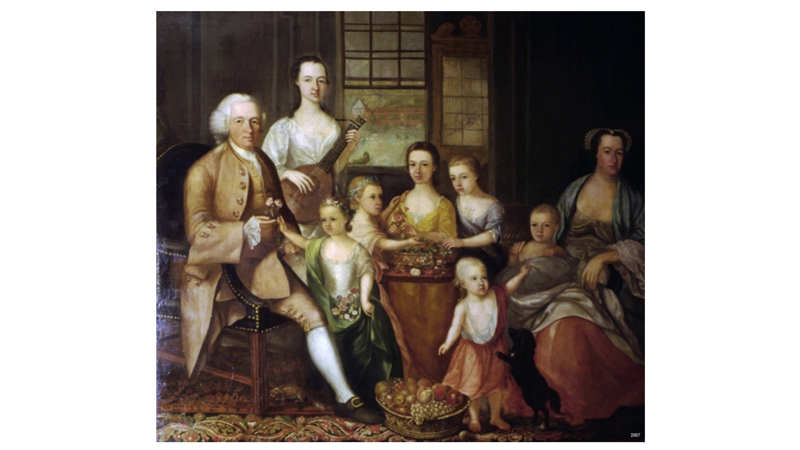 Painting entitled John Glassford and his Family by Archibald McLauchlan, dating from about 1767
2887
Images © CSG CIC Glasgow Museums Collection
14th August 2018
When the portrait of the tobacco merchant John Glassford and his family was given to Glasgow Museums in 1950 not much was known about it, and a myth grew about a black enslaved boy who had been painted over to erase Glasgow's association with the slave trade.
In 2007 the painting was moved from the People's Palace to Kelvingrove Art Gallery and Museum where conservation treatment was carried out in front of visitors. The results were spectacular. The legend of the black boy behind John Glassford being painted out could be dismissed, as gentle cleaning revealed that he had simply been obscured by centuries of dirt. Cleaning and X-rays also revealed that Glassford's second wife, Ann Nesbit of Dean, had been painted over to make way for his third wife, Lady Margaret Mackenzie.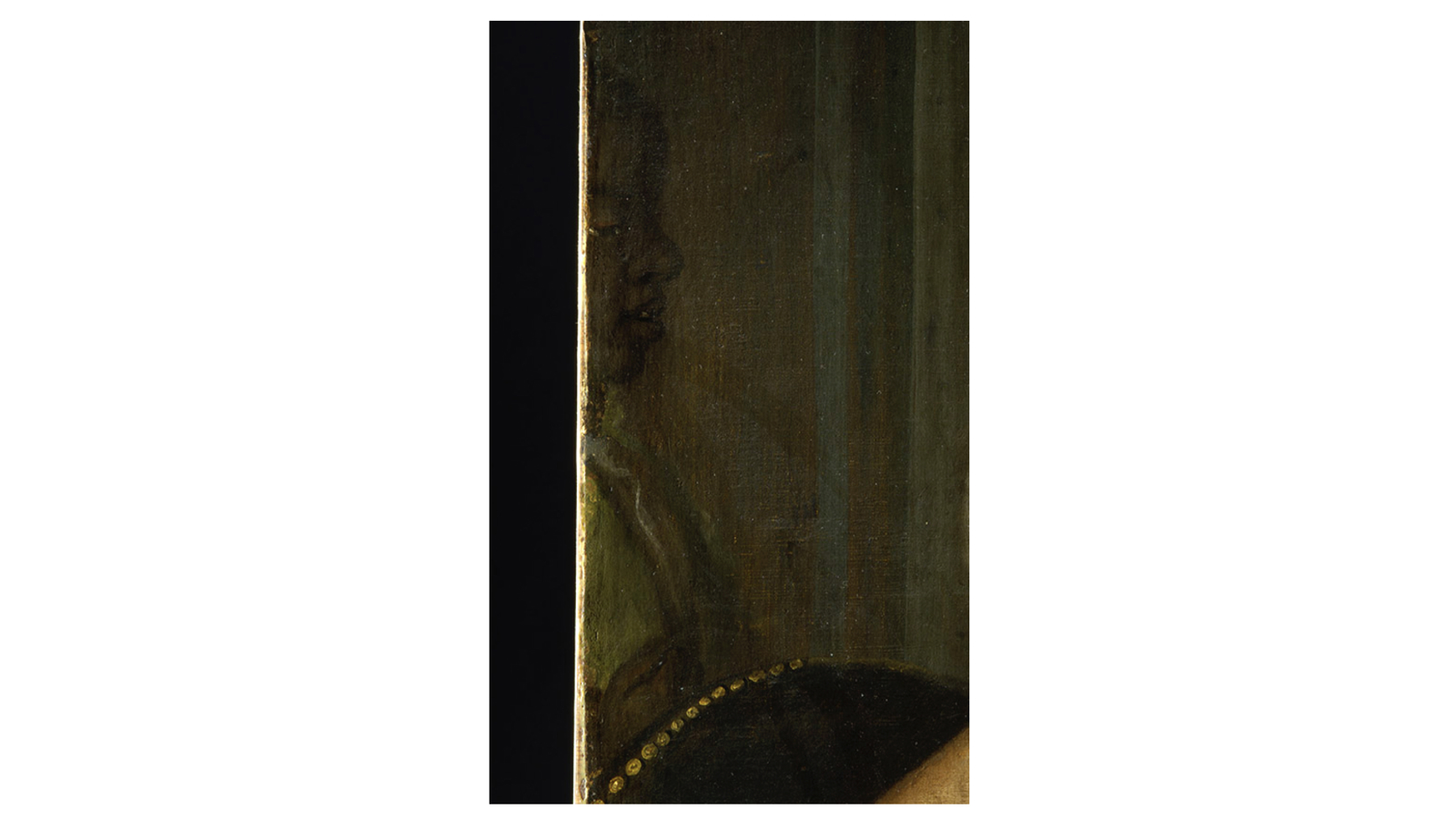 Detail: John Glassford's Family Portrait, Glasgow Museums 2887
Recent research has also revealed that the inclusion of a black boy slave and the parrot perched on the window serve as a celebration of slavery and plantation possessions. Details of the garden in the background, and reflection of a street scene in the mirror, suggest that this portrait was painted in the Glassfords' Glasgow home, Shawfield Mansion, on Virginia Street.
Because the painting first showed Ann Nesbit, and her children, it can be dated to between 1764, when her sixth child Henry was born, and 1766 when she died. All six children are painted together with Jean, daughter of Glassford's first wife, Ann Coats, who plays the lute. The painting of Lady Mackenzie can be dated to when she married John Glassford on 7 December 1768.
The artist of the portrait is Archibald McLauchlan. He was associated with the Foulis Academy of Fine Art which was established at Glasgow College in 1753 with the financial support of Glassford and his business partners Archibald Ingram (1704–1770 ) and John Coats Campbell (1721-1804). Ingram was a witness at batisms of the Glassfords' children and John Coats Campbell was probably a relative of Ann Coats. The investment in Georgian Glasgow's school of art was between friends and family.
The Glassford portrait remains McLauchlan's only known work in a public collection.
However, research into the Foulis Academy indicates that he worked in Rome and was recommended by the Academy. In its literature, he is referred to a McLauchlane, and other recorded works by him include the Death of Marcus Aurelius, Death of Socrates and Peneroso from Milton. The Roman toga-like clothes on the Glassford child in the forefront of the portrait painting may have appealed to the artist's classical tastes.
Dr Anthony Lewis
Curator of Scottish History
Give feedback about this page