Stones Steeped in History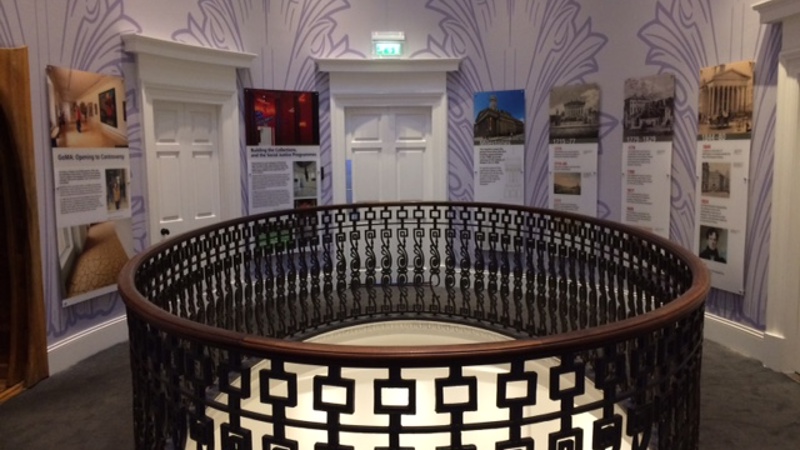 Stones Steeped in History
Gallery of Modern Art, Glasgow
Images © CSG CIC Glasgow Museums Collection
14th August 2018
At the end of July 2017 the Gallery of Modern Art (GoMA) in Glasgow unveiled a permanent display on its two elliptical balcony spaces within the building. Stones Steeped in History tells the story of the building from before it was built in 1776 through its various uses and modifications up to its controversial opening as a gallery of contemporary and modern art in 1996.
The display describes how the original building belonged to William Cunninghame of Laishaw, a millionaire merchant. We are explicit in detailing that his wealth trading American tobacco and Caribbean sugar relied on the exploitation of slave labour on plantations. The information on display also gives the further context of how Glasgow's Georgian New Town in and around Cunninghame's mansion developed as a business quarter. Again we detail that this new city grew from wealth acquired through slavery and selling addictive tobacco, sugar and alcohol.
Images © CSG CIC Glasgow Museums Collection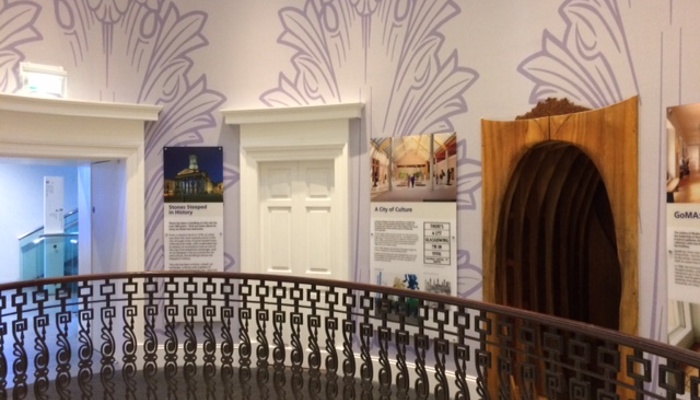 The 'Stones Steeped in History' display at Gallery of Modern Art, Glasgow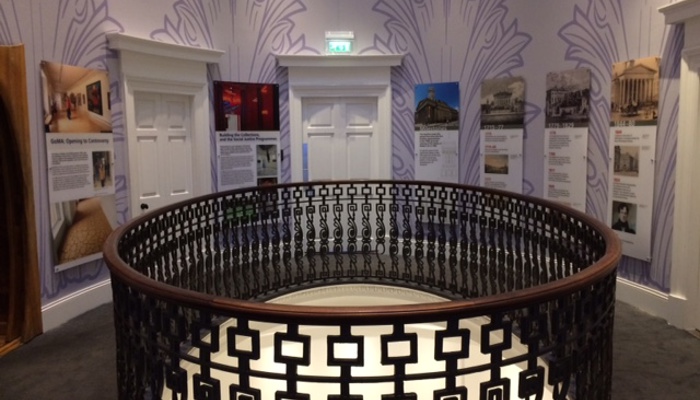 The 'Stones Steeped in History' display at Gallery of Modern Art, Glasgow
GoMA welcomes around 600,000 visitors per year and is Scotland's most visited modern art gallery. Like all museums and galleries, not just modern and contemporary art ones, we acknowledge that the displays may not be to everyone's taste. Therefore, we feel it's also important that we allow visitors access to information about the establishment of GoMA and what the beautiful neo-classical building was used for before. It has been a home, a bank, an exchange and a library before its current use as a gallery.
Stones Steeped in History allows us to tell the story of the building through times of great wealth from international trade – with undeniable links to slavery – to being one of the city's first telephone exchanges and on to Glasgow's rise as a centre for art and culture. The permanency of the display allows us to be transparent about this history and to treat and interpret the building as the beautiful architectural object that it is.
Gareth James,
Museum Manager, Gallery of Modern Art
Give feedback about this page