Plan a visit to Kelvingrove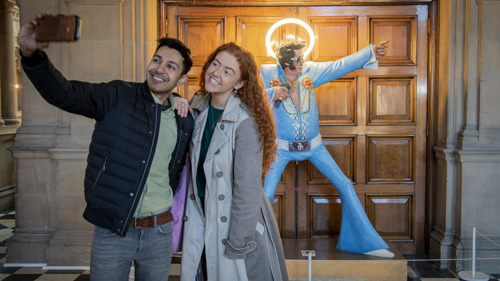 Get all the information you need for a great day out at one of Glasgow's top attractions.
Location map
Address
Argyle Street, Glasgow, G3 8AG

Free Entry
Museum Opening Hours
Monday 10am-5pm
Tuesday 10am-5pm
Wednesday 10am-5pm
Thursday 10am-5pm
Friday 11-5pm
Saturday 10am-5pm
Sunday 11-5pm
Festive closures: 24, 25, 26 and 31 December - 1, 2 January.
Getting Here
The museum is about a 15-20 minute walk from the nearest train stations, and 10 minutes from the closest subway stations.
The Next Bike bicycle hire scheme is also in operation around Glasgow, with locations to pick up and drop off around the city.
There are bike stanchions available.
There is an OVO NextBike Station available with e-bike charging points.
First Bus services 2, 3 and 77 stop regularly outside the Argyle Street entrance.
Stagecoach X25/X25A stops hourly and Community Transport Glasgow 100 stops every 45 minutes. All the above services pass through or terminate in the city centre.
The closest train stations are Partick (PTK), Charing Cross (CHC) and Exhibition Centre (EXG). These stations are roughly 1 mile away from Kelvingrove.
The lines for these stations run through the low-level platforms - at Glasgow Central (GLC) for Partick and Exhibition Centre, and Glasgow Queen Street (GLQ) for Partick and Charing Cross.
Glasgow Central and Glasgow Queen Street are roughly 1.5 to 2 miles away from Kelvingrove.
Parking
There is a car park at Kelvingrove Art Gallery and Museum.
There are two electric vehicle charging points available in the car park.
Charges are as follows:
Mon-Sun 8am-6pm
0-1 hour £2.50
1-2 hours £5.00
2-3 hours £7.50
3-4 hours £7.50
4-5 hours £10.00
5-6 hours £10.00
6-7 hours £10.00
7-8 hours £10.00
8-9 hours £10.00
9-10 hours £10.00
Overnight £3.00
RingGo
Payments can be made online by using RingGo - please be advised to download the RingGo app in advance of your visit.
There are 10 Blue Badge parking bays in the car park. Parking is free for Blue Badge holders, with no time restriction and spaces do not need to be booked in advance.
For car park enquiries please contact 0141 276 1830.
The nearest stations on the subway are Kelvinbridge at Great Western Road (approx 17 mins walk to the museum) or Kelvinhall at Dumbarton Road (approx 10 mins walk). 
It is possible for coaches to drop off passengers, but there is no coach parking on site.
Download our floorplan
Download our floorplan to help you find your way round the museum.
Food and Drink
KG Café
Our café is situated in the lower level of the museum with some tables positioned in the conservatory area overlooking the park.  The café is operated by table service and is licensed serving spirits, wines, and bottled beers as well as a range of soft drinks. The menu offers options for starters, mains, and desserts but also a range of handmade sandwiches for a lighter option.  Hot beverages are available as well as a range of home baking.  Dietary requirements are well catered for, including vegan, gluten and dairy free options. Where possible we work with local suppliers and capture seasonality within the menu.
KG Coffee Shop
The coffee shop situated in the main hall on the upper ground floor is a more casual option with counter service but offers a magnificent view of the main hall. The coffee shop offers a range of hot and cold drinks, sandwiches, light bites and home baking. Dietary requirements are catered for, including vegan, gluten and dairy free options. Where possible we work with local suppliers and capture seasonality within the menu. Seating can occasionally be limited due to daytime events taking place in the hall.
Our Coffee Shop is situated in the main hall area within the museum and offers visitors an opportunity to enjoy the splendour of their surroundings whilst taking a break from viewing the collection.
The Coffee Shop operates using counter service and offers hot and cold beverages, light lunches such as soup of the day, sandwiches and wraps, bakery items and snacks.
Accessibility and visitor facilities
There are four publicly-accessible toilets in the museum.
While there are no Changing Places toilets within Kelvingrove Museum itself, the nearest one is across Argyle Street on the opposite side off the road, located within Kelvin Hall.
Guide and assistance dogs are welcome.
There are wheelchairs available to be borrowed.
There is wheelchair and pram access to all public areas, using the lifts.
Photography permission must be agreed with gallery staff. It is the visitor's responsibility to ensure no copyright is infringed. The use of flash and tripods is prohibited.
At times, Glasgow Life will be on the premises to film and take photographs.
Public areas including exhibition galleries, assembly areas, corridors and stairwells cannot be closed or obstructed during public-opening hours.
Loan items are identifiable by the accompanying text label, and may only be photographed/filmed with prior agreement of the Lender.
Photography/filming in the Temporary Exhibition Gallery is normally only possible with the written permission of the Lender(s) and the Museum Loans section.
Museum objects cannot be moved or touched, and display plinths must not be climbed on.
Items or props, such as bags, equipment etc. should be kept with the photographer/crew at all times and not left lying unsupervised on benches or in passageways. They are vulnerable to theft and may constitute a trip hazard.
Any tripods or stands used must not be placed in fire escape routes or where they could cause injury or obstruction to public or staff. They must be properly extended and sited at least a distance of their height plus 1 metre from any Museum objects.
Mains-operated equipment must hold a valid Portable Appliance Testing certificate – any intended use of mains-operated equipment must be notified in advance and appropriate certificates provided.
Trailing cables must be taped down.
There are no storage or changing facilities available other than public bathrooms and the Museum cloakroom. These should be left clean and tidy after use.
A disclaimer should be displayed in the vicinity of any photography or filming to make the public aware of the activity and allow them to avoid the area if they wish. The disclaimer should detail the purposes and timings of the activity.
Discretion should be used when photographing/filming around children, and preferably avoided altogether.
Flash photography is not generally permitted due to the potential harm to collections and to visitors who may be sensitive to flashing lights. 
The rights and enjoyment of other visitors should be respected at all times, and Museum staff instructions should be regarded as binding.
Kelvingrove management reserve the right to curtail, relocate or reschedule any activities that in their view constitute a hazard or unreasonable inconvenience to other users of the building.
Baby changing facilities can be found in all public toilets on all floors.
There is a £2 charge to use the cloakroom. Cash only.
The building has free WiFi.
Main hall entrance from Argyle Street
On arrival from Argyle Street, the entrance is accessible by a path that can be accessed from either side of the building. This pathway has a medium gradient. The path leads to a second set of stairs where there is a doorway to a lift that will bring you out at the entrance doors of the museum.
The lift has Braille and raised numbers but no audio. The museum entrance has a push button automatic door and a revolving door. You will then be met by a gallery assistant who will welcome you to the museum.
Lower level entrance from car park
The lower level entrance is accessible from the car park and offers a step-free route into Kelvingrove's lower level. A push button automatic door and revolving door lead to the low level enquiries desk, lifts to all areas, shop, cafe, temporary exhibition gallery and accessible toilets.
Breastfeeding is welcomed within Glasgow Museums buildings.
Autism-Friendly Storyboard
Download our autism-friendly storyboard guide for your visit to Kelvingrove Art Gallery and Museum.
Book a tour
Glasgow Life Museums offers unique experiences and lasting memories for group visitors. We offer a wealth of history, art and heritage in some of the city's finest buildings. You can choose from the following group tours.
Green Tourism
Kelvingrove Art Gallery and Museum has achieved a Silver Award from Visit Scotland's Green Tourism scheme. We are assessed against a rigorous set of criteria, including energy and water efficiency, waste management, biodiversity and more.
The award acknowledges good environmentally-friendly practice and is a recognised hallmark of 'green quality'. We're proud to be playing our part in ensuring Scotland is a sustainable tourism destination for the future.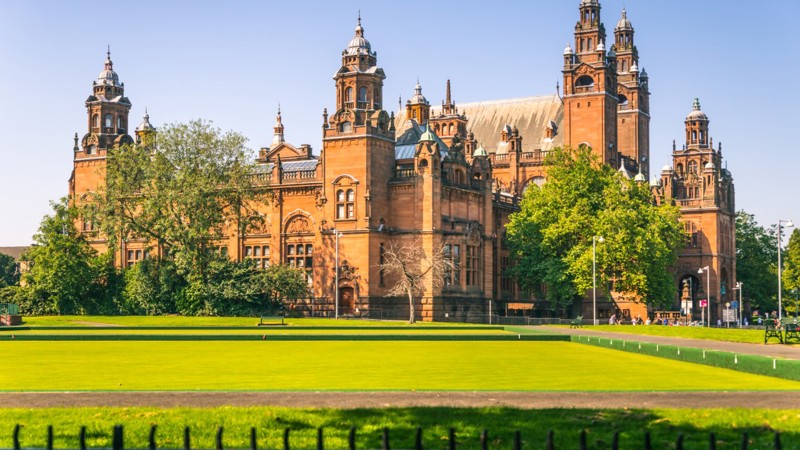 Plan a large group visit
Check out the guided tour options at Kelvingrove Art Gallery and Museum today.
Find out more
Find out more about what's on at Kelvingrove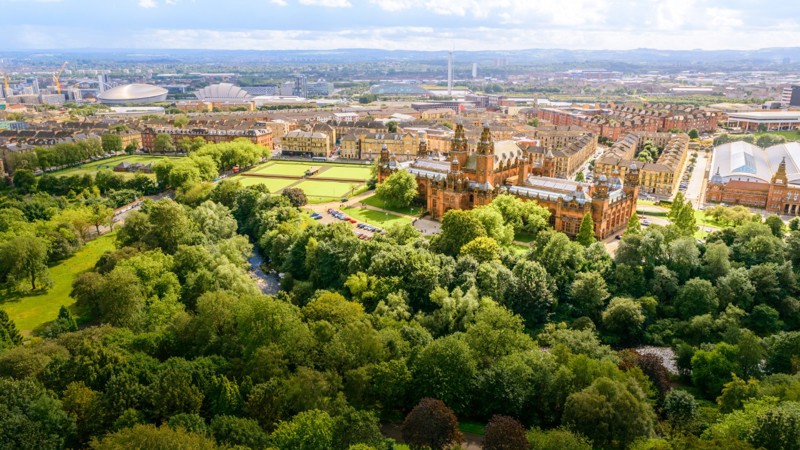 Hire this venue
Wondering if Kelvingrove Art Gallery and Museum is ideal for your event? Check out this information to find out. If you've got an idea you'd like to discuss, please get in touch.
Hire this venue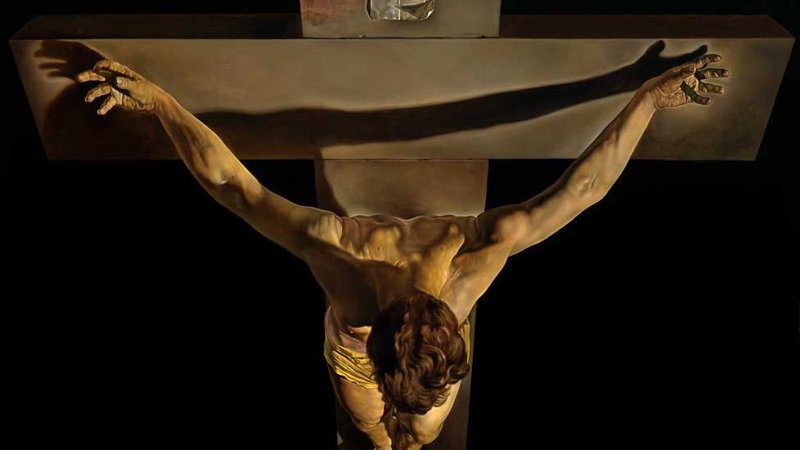 Dali on loan to artist's home town
Salvador Dali's Christ of St John of the Cross is on loan.

The work will be the centrepiece of a major exhibition at the Dali Theatre-Museum in Figueres, Spain opening 1 November.

It will be back in June 2024.

Check out our top ten for more to see in meantime.
Top ten must see
Give feedback about this page