Donating to the Collection
Find out how to donate an object to Glasgow Life Museums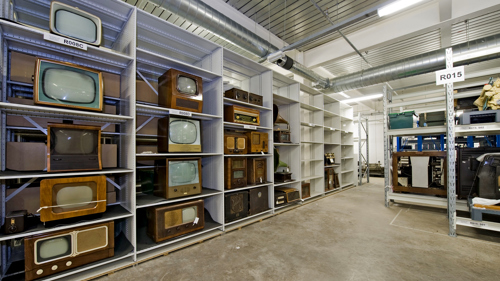 Gifting objects to the Collection
New donations of objects are regularly accepted into the Collection.  Whilst we are grateful for offers, there are many things we must carefully consider before accepting an object. For example, does the object complement how we want to develop the Collection? Is the history of its use or ownership known? Is it rare, or do we already have good examples of its kind?
Please do not send unsolicited objects through the post, or take unsolicited objects to any Glasgow Museums venue. Glasgow Museums will not accept these and is not responsible for the care, condition or return of unsolicited items. We will dispose of unsolicited items.
What customers should do to offer an item for donation
If you have an object that you would like to donate, please contact us.
You can email museumcollections@glasgowlife.org.uk or phone Glasgow Museums Resource Centre (GMRC) on 0141 276 9300, option 4.
We will need your name, contact details, information about your object and a photograph of it, if possible.
If we are interested we will ask you for additional information about the object, such as where it came from and the history of its ownership as well as how and when it was made and used. We may also ask to visit you to see the object. Please do not bring the object to a museum venue; we will arrange to see it first, where appropriate.
The details of your potential donation will then be discussed at a Collections Meeting. These meetings take place once a month and are chaired by our Collections Manager. Your object will be looked at in accordance with our collecting priorities, and you will be notified of our decision within 20 working days.
If we decide to accept your offer of donation, we will ask you to complete and sign a Transfer of Ownership form which will transfer the ownership of the object to Glasgow City Council, including copyright details. We will then complete our acquisitions process and your object will become part of Glasgow Museums' Collection. Information will be held in paper form and on the collections management database, including your name and address as the source of the donation.
If we do not accept your object, it may be due to one or more of the following reasons:
We already have similar items.
Your item does not match our collecting priorities.
The item is not in good condition.
The provenance (history of ownership) of your item is not known or not clear.
Is your item an archaeological find?
If the item you would like to donate is an archaeological find, and it has not yet been reported to Treasure Trove please contact Treasure Trove Scotland in the first instance. All portable antiquities must by law be reported to Treasure Trove. We will not accept donations of any unreported archaeological material.
Give feedback about this page