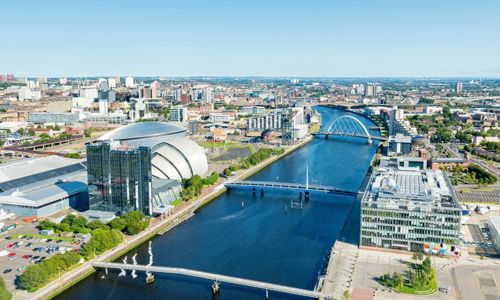 Glasgow Life update on venues not yet scheduled for reopening — April 2021
Glasgow Life update on venues not yet scheduled for reopening — April 2021
We have been very clear about the impact the global pandemic has been having on Glasgow Life. It has affected our ability to open venues and run the services, the events and experiences we are proud of delivering for the people of Glasgow and visitors to the city.
The subsequent impact this has on Glasgow Life's finances means we continue to rely on financial support from Glasgow City Council to run the services and venues outlined for reopening and agreed in advance with the council. Without those funds, even fewer venues would be able to open. The Glasgow Life venues which we have confirmed will reopen are around a third more than the 61 we announced last July thanks to the increased financial security provided by Glasgow City Council.
Glasgow Life faces the same extremely difficult choices that many other organisations face in the wake of the financial impact of the pandemic which for us has meant an almost total loss of income. Where some venues do not have planned reopening dates, it does not mean we are not already exploring opportunities for the alternative provision of the services or for communities to become more involved in running them.
Three Glasgow Life venues are already being run by local organisations as part of Community Activation Pilots and more than 200 expressions of interest in running venues and services have been received through the People Make Glasgow Communities initiative, including some Glasgow Life venues which don't currently have reopening dates. The initiative was launched just two months ago and it will take time to assess these and further applications.
Click here for information on Glasgow Life venues not yet scheduled for reopening.