Drumchapel High - Girls Cycling Programme Legacy Project
Delivered by Glasgow Life in conjunction with PEPASS / Active Schools, GCC Education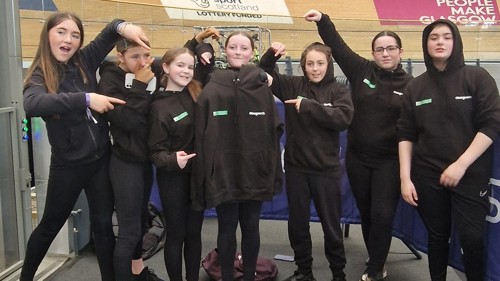 12 girls from Drumchapel High School have just completed an intensive 10-week multi discipline cycling programme, their last session taking place in the velodrome. One of 12 citywide schools taking part in this project, with 130 S1 girls in total participating.
A multi partnership project including, in the main, the PEPASS / Active Schools team in Education, we specifically focused on girls transitioning from Primary to Secondary school as the target audience. Girls are moving into their teenage years, a time where dropping out of physical activity becomes an issue while peer pressure and stress increase and as body confidence worries start to dominate.
Girls received tasters in BMX, mountain biking, road and track cycling as well as interactive workshops around leadership and coping with mental health issues. The two hour sessions took place weekly.
The programme was used as an incentive to help engage the girls in education, encourage respect between peers and as a reward for behaviour such as improved school attendance or wearing uniform.
The physical engagement through cycling has helped to build new friendships as the girls start their secondary school years.
The girls have absolutely loved the programme and staff have provided exceptional feedback with great comments coming from their parents too. Girls have been introduced to new environments, social skills, have grown in respect for their peers as well as improved overall wellbeing and engagement in school.
Feels funky; Its cool; So awesome; Banging; Really really fun; Not fallen once during the whole programme; Going downhill is so cool; Amazing; When can we go again?!
Benefits:
The programme was positively received by everyone involved
A number of pupils were served better by spending time out of school on the programme
All the girls showed progression on the bikes
The girls expressed a real passion towards the programme and were excited each week to find out what they would be doing. If a session was on a Thursday instead of a Wednesday, they were irritated at the thought of having to wait another day as they were looking forward to it so much
Many of the girls benefitted socially from the group. There were signs of small cliques breaking down into bigger groups. A number of the girls would sit at the back of the bus playing music during the travel to venues. This number increased with the weeks and for the final session everyone was sitting up the back
The girls looked out for each other if anything happened during sessions such as falls etc
Listening and focusing are skills the girls have improved upon during the programme
There has also been an improvement in punctuality and expressing gratitude
The girls are delighted with their hoodies. Never have them off!
Cycling Programme Participants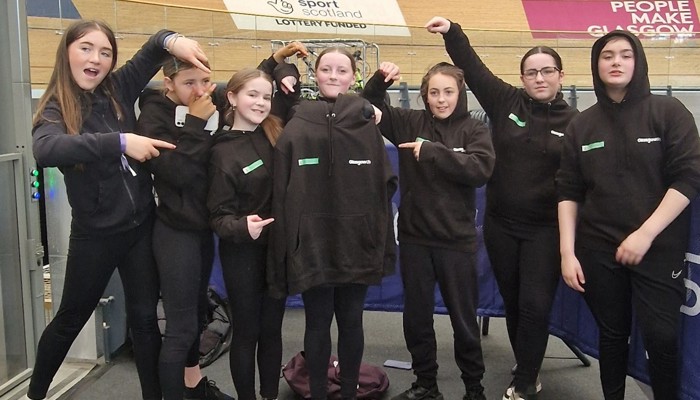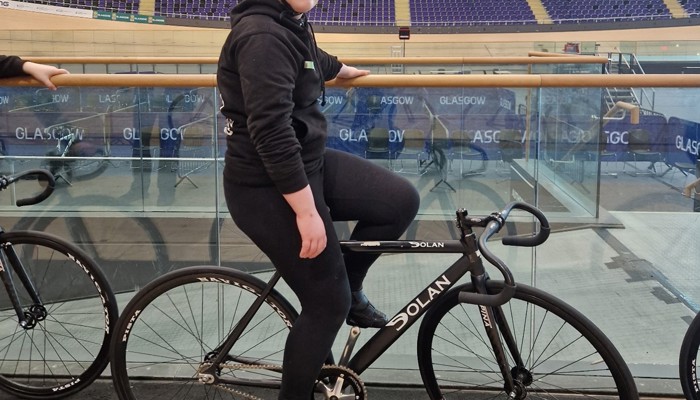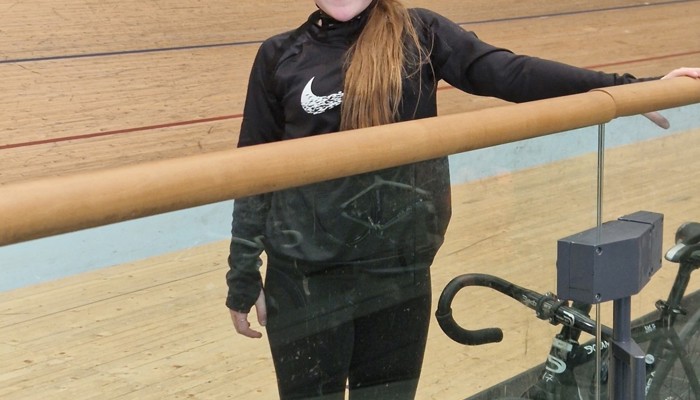 Participant on the Velodrome
This programme is a legacy project of the 2023 UCI Cycling World Championships.
Give feedback about this page