Happy 30th Birthday Eastbank Netball Club!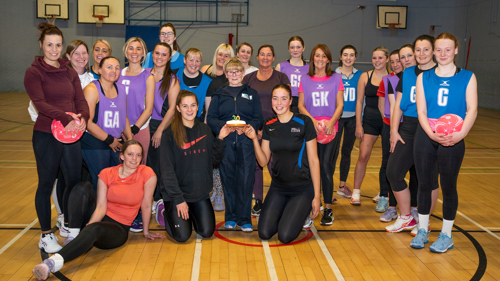 "Eastbank is like an extended family, and I think that's what brings people to our club. It's the camaraderie, the friendship and a place to come have fun, play games and forget any worries."
Eastbank Netball Club are celebrating their 30th birthday in 2023. The club will celebrate this significant milestone by hosting Junior and Bounce Back to Netball festivals. There are further plans for more events including tournaments for the league players.
The club have received support from the European Capital of Sport fund to celebrate the achievements of Eastbank and the role sport has played and continues to play in communities across Glasgow.
Founded by Glenda Strang in 1993, the club met and continue to meet a real need for activities that supported women and girls into sport in the east end of Glasgow.
"We felt there was a need for women in sport, in particular at that time, to give them something to do, something to have fun at and keep fit"
Now in 2023, the Club offer netball to anyone over the age of 11. A thriving junior section, and a bounce back to netball session which has defied the impact of the pandemic to be busier and stronger than ever. This session introduces beginners to the sport and acts as a re-entry point for women who may have stopped playing Netball but wish to get back involved.
The club have two teams competing within Glasgow Netball Association leagues allowing the women, who want to play competitively, the opportunity to compete at a high level.
Based at Eastbank Academy, the club continue to go from strength to strength. Led by Glenda, who after 30 years retains the same passion for the club, netball and the difference sport can make. 
"Clubs like Eastbank are really important for netball. They create a community where people feel welcome and meet like-minded people. They make it fun, keeps girls fit, healthy and playing netball"
Give feedback about this page