Funding Stories - Sport and Physical Activity Fund
#GetGlasgowActive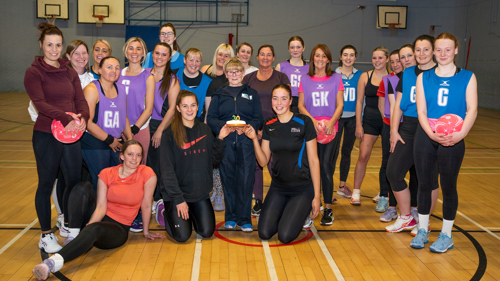 "We started a new Mini (7-9yrs) Badminton session to meet the demand we were seeing from kids wanting to start younger. We have exceeded our goals and now have a well-established session with a pool of 32 players and average attendance of 21 players a night - we are full every week!"
The Sport and Physical Activity Fund supports voluntary organisations in Glasgow to get more people active.
Since 2021, the fund has supported 91 organisations to establish 55 new activities and enhance 36 existing sessions.
We have picked some of the fantastic stories for you to enjoy below.
Argo Boxing Club has been part of the Drumchapel community for over 50 years.
When the club has made homeless during lockdown it was seen as an opportunity to find a new home to offer new opportunities for local people and to create a space that would allow the club to continue as a quality community boxing club for the next 50 years.
A member of Drumchapel Sport, the local community sports hub, Argo Boxing have developed strong community links with organisations like Men Matters and target those that that can benefit from being active as well as offering activity for boys, girls, men and women.
"The funding has supported us delivering boxing training sessions to children and young people in and around Drumchapel. Our members have outstanding attendance which reflects their motivation and dependency on having activity to attend out with school, activity that benefits their physical, mental and emotional wellbeing.
"Funds like these are crucial to clubs like ours. In a time where public services are being cut, activity for children and young people are often hit the hardest. Therefore, communities rely on volunteers to provide activities. We receive great support from our Glasgow life Sports Development Officer and financial support such as this grant is essential, support from both is hugely appreciated."
Govanhill Baths Community Trust have worked tirelessly to successfully reopen Govanhill Baths as a Wellbeing centre in the heart of the community. With the venue temporarily closed for refurbishment the Trust applied to the Sport and Physical Activity Fund for support delivering 'bridging' activities which would build demand and community need to support the programme when the venue opens.
The Wellbeing Programme is aimed at anyone who stays within one mile of Govanhill and is currently not working (or on low income) with refuges and asylum seekers welcome from anywhere in the city. Glasgow Life provided support for Walking, Yoga, Tai Chi and Fishing activities which were identified after community consultation including support for childcare and travel to break down barriers for people to enjoy the benefits of the programme.
"Access to the Wellbeing programme has significantly improved, as we have been able to afford to pay childcare for people taking part. This is something we would now like to build into all of our programme in the long term, so we have been purchasing materials to have a creche facilities on standby at any time. We have been building up our volunteer capabilities. We now have a volunteer in charge of social media for the wellbeing programme, and she has made some amazing videos and posts to promote our activities."
BCDC engages and empowers community members in Ward 17 to improve social, well-being and economic standards. After engagement with older adults at BCDC Residents Centre it became apparent that there was a need for an indoor bowling activity during autumn and winter.
The Sport and Physical Activity Fund was able to provide funding for equipment which allowed the centre to welcome people along for a game of bowls and a tea or a coffee. This activity will continue in the winter months moving forward keeping everyone engaged regardless of the weather.
"Thanks to funding support, we purchased items for an indoor bowling club that could run through the winter months. This included a rink, specialist bowls, bowl collector, hoover for the rink, and other specialist equipment. The club meets each week on Monday afternoons, and BCDC provide tea and coffee for participants free of charge.
All participants are from the local area with the vast majority being older women. Prior to coming to this activity, participants advised that they would often be left isolated in their own home and not take part in physical activity. In addition, we have seen an increase in participation from people who are struggling financially and have found the club an opportunity to save money on energy use in their own home."
"Glasgow Outdoor Volleyball Club is more than a sports club, it is a friend's community that has helped us with our mental and physical health."
GOVC were founded in 2016 and have gone from strength to strength. The club were able to offer a safe, fun environment for people to play volleyball during lockdown and the associated restrictions. With a thriving adult section, GOVC decided that they wanted to create opportunities for young people aged between 13-17 to take part in the club's activities.
"This funding has made an absolutely huge impact for us. During our outdoor sessions in Glasgow Green and Alexandra Park many parents were approaching us and asking if we are running some activities for kids/young people as they believed it would be very beneficial for their kids. We had also many emails and queries regarding junior section from parents.
Our goal was to introduce an active lifestyle to the young group of people and teach them how to play volleyball and work in a group as volleyball is not an individual sport and through that, they are also learning discipline and respect around themselves and others.
In our group, we have from different backgrounds and different nationalities such as Polish, Scottish, English, Chinese, and Indian. We have a lot of positive feedback from the kids and their parents in regards to the training sessions we are providing. Kids are happily returning every week to learn something new and put into practice what they learned in previous sessions." 
We have attracted 21 new members, some from the LGBQT+ community and others living in poverty. We have one member who is part of a "large" group trying to lose weight who has highlighted their enjoyment and asked if more of his group could join. The age range within our group is now 16-59 years old.
Sport and Physical Activity Fund Images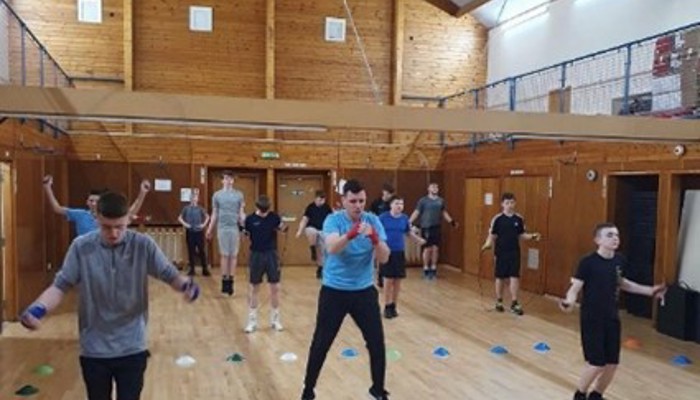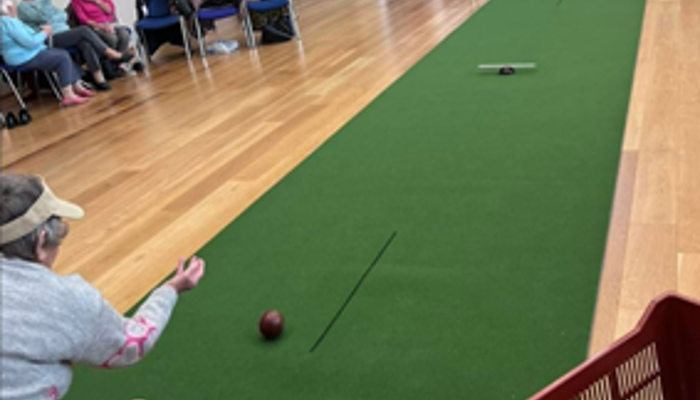 Barmulloch Community Development Company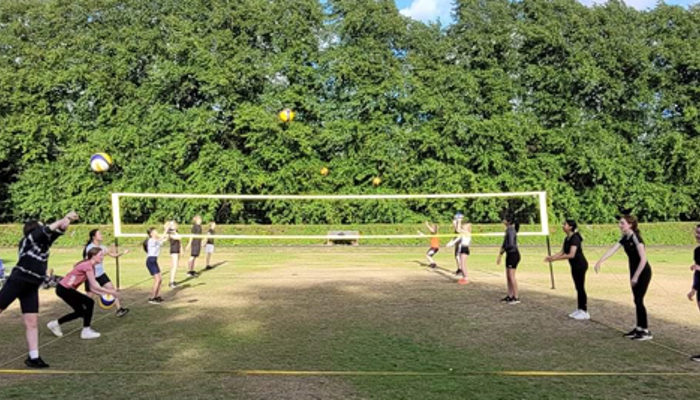 Glasgow Outdoor Volleyball Club
Give feedback about this page