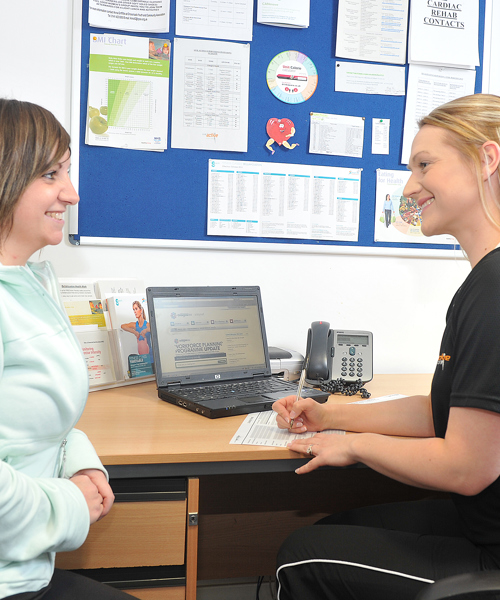 Find out more about Live Active
With the help of our specialist advisors, Live Active will give you the support you need to get active.
Find out more about Live Active
If you want to become active and you would like some support then we are here to help! At Live Active we can support you every step of the way. Our local team of friendly activity advisors are on hand to help you get started and get the most out of life.
We know that getting active might not seem easy and you might not even like the idea of it but don't worry - lots of people feel the same and often bad memories from school or thinking you don't feel fit enough can put people off.  That's why we are happy to speak to you, find out what you like and you want to do so you can feel confident and enjoy being active.
We also understand that the gym isn't for everyone so we can help you find local activities that you enjoy, after all, you're unlikely to stick with something that feels like a chore.  We will work together to set goals, achieve milestones and celebrate successes. But we'll also help you develop tools to deal with setbacks as this is a change for life and it won't always be plain sailing – we're only human!  We promise to support you to do all of this at a pace you feel comfortable with.  We'll start small and build up gradually as your confidence grows.
Live Active can support you even if you are living with a long-term condition or disability and help you take a positive step towards putting yourself in control of your health. It's important to know that the chances of injuring yourself are small, whereas the risk associated with an inactive lifestyle is significant. We also support people from all different backgrounds with all different challenges and we love nothing more than watching people who want to be active but don't believe they can grow in confidence and change their lives. The smile on their faces make us do what we do!
If you would like to chat more about Live Active and see if this would be the right support for you, please give us a call on 0141 287 0238.
What's stopping me?
Thinking about why you are not active right now, can help you find the right information.
What's stopping me?