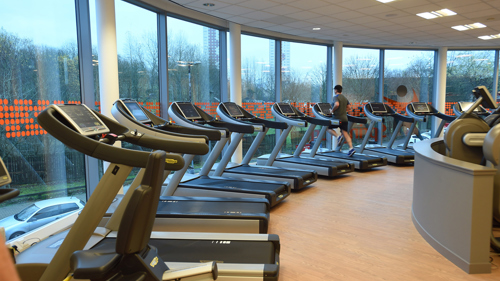 For Glaswegians in the North of the city, Glasgow Club Springburn is a firm favourite. It boasts a modern gym, pool and games hall.
For a full list of classes available please use this link. 
Baby changing
1. Wet side (pool) changing rooms
2. Wet side (pool) Ladies toilets
3. Ground Floor
Baby feeding
Anywhere in building. 
Cloakroom
Cloakroom Locker in both wet and dry side corridors (20p returnable). 
Parking
Street parking only. 
Free wifi
Free Wi-Fi – Auto connect. 
Telephone
Email
Location
Kay Street, Glasgow, G21 1JY