Volunteer with us
We offer diverse opportunities for people of all ages and abilities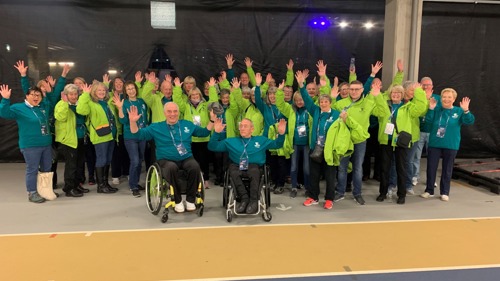 Our volunteers tell us they feel more connected with their communities, have improved physical and mental health, gained confidence, made life-long friends, and gained new skills and experience as a result of donating their valued time.
100% of volunteers would recommend us to friends and family.
I felt well supported in the role. There are good training opportunities. Very helpful professional staff.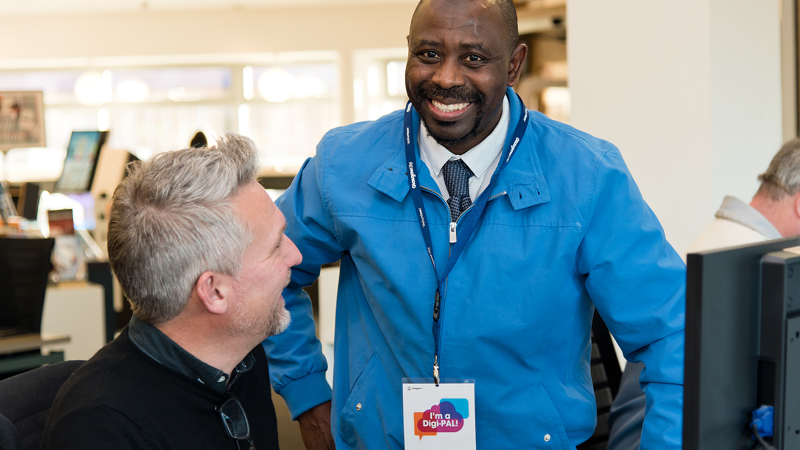 Search, apply and manage
Find out more about our volunteering opportunities and how to get involved.
Register/Login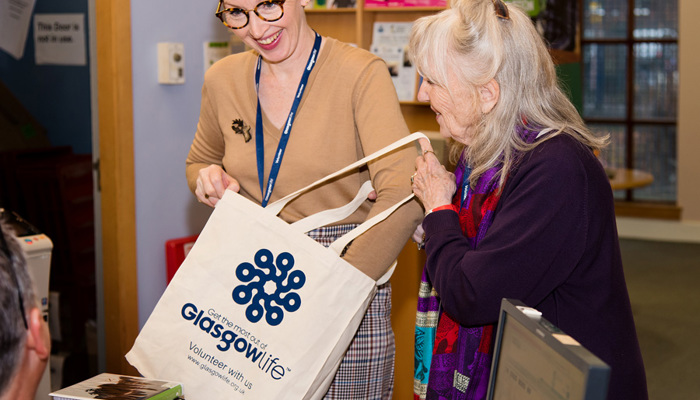 Home Library Service volunteers
Disability sport volunteer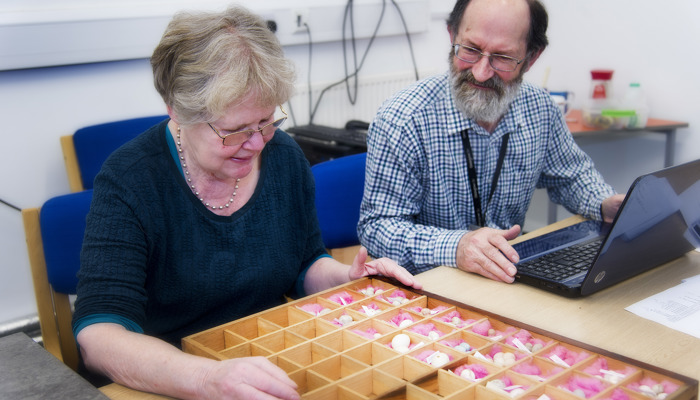 Museum research volunteers
Frequently asked questions
We've tried to cover the most popular questions we get asked. If you have any other questions, please get in touch with our friendly staff. 
There is no upper age limit for Volunteers. There is no minimum age recommended for volunteering. However, there are some minimum age criteria which should be noted:
Any Volunteer aged under 16 years will be subject to parental consent
Any Volunteer aged under 18 years should be supervised by an adult Glasgow Life employee in accordance with Glasgow Life's Child Protection and Safeguarding policy. 
All volunteers, of whatever age, should be supervised by Glasgow Life employee but the level of supervision may need to be higher for those under 18 recognising that they may need more guidance than other volunteers. The age deemed appropriate for a volunteering opportunity with Glasgow Life will depend on the role and responsibilities of each individual role and will be highlighted on the opportunity advert.
Glasgow Life aims to treat all people fairly, with respect and with dignity, no matter their age; disability; gender; gender reassignment; race; religion or belief; sexual orientation; marriage and civil partnership, pregnancy and maternity but includes others, such as those with caring responsibilities, those on low incomes or those who may be considered disadvantaged due to health status or place of residence.
A criminal conviction will not necessarily prevent you from volunteering with Glasgow Life; the decision will depend on the type of offence and its relevance to the volunteering role. Only volunteers directly engaging with young people and/or vulnerable adults i.e. regulated work will be asked to join the Disclosure Scotland PVG scheme. Other roles may require a Police Scotland Disclosure. If required it will be mentioned in the volunteer opportunity advert. Glasgow Life will cover the costs and support you to process your application.
Yes, refugees and people seeking asylum (including refused applicants) can volunteer for charities and public sector organisations, as long as the activity is 'genuinely voluntary', i.e. the activity is not replacing a paid worker.

The Home Office recognises volunteering as a purposeful activity and that it provides opportunities for integration into the local community and culture.

Further guidance on volunteering and voluntary work for refugees and people seeking asylum is available from the UK government's Home Office website.  

If required, a Glasgow Life Director can provide a letter of support for refugees and asylum seekers confirming their Glasgow Life volunteering activity.

Contact our Volunteering and Citizenship Manager for more information.
Glasgow Life will try to do as much as it can to support people who may need extra help to be able to volunteer, or who may have additional requirements. Some examples might include a sign language interpreter for a Deaf volunteer.

Volunteers should let their volunteer co-ordinator know at the application or interview stage what they require so they can do their best to help.
The UK Government web site states "You can volunteer and claim benefits if; the only money you get from volunteering is to cover expenses, like travel costs, you continue to meet the conditions of the benefit you get". 

Please visit Volunteer Glasgow and Department for Work and Pensions for more information.
A character reference, also known as a personal reference, is written by someone who knows the individual and can attest to their personal qualities.

Glasgow Life accept references from the following (not limited to); Previous and current employers, Glasgow Life staff, volunteer managers, social workers,
probation officers, tutors, religious leaders, personal friends, neighbours,
mentors, coaches, teachers and professors.

Glasgow Life do not accept references from close family members.

We recognise that providing references can be challenging for some individuals due to personal circumstances. If applicants require further support please get in touch.
Not all Glasgow Life Volunteer Opportunities require reference from a referee.

Our Volunteering and Citizenship Manager will consider the tasks and activities undertaken by volunteers, the skills required and the support and supervision in place.

If references are required, it will be mentioned in the opportunity advert.
Do you work with potential volunteers?
We want to make it as easy as possible for them (and you) to search and join our volunteering opportunities.
We understand everyone's needs and motivations are different.

We can share our current opportunities or meet to discuss individual's needs and interests.

We can also support individual over the phone or video call for those who find it tricky to access our online database.
Get in touch to discuss how we can support your students or participants to volunteer with us.
Email or call us for more information.
Join our mailing list and your organisation will receive regular updates on our current volunteering opportunities. Email us to join.
Employer Supported Volunteering (ESV)
Glasgow Life employees may apply for up to one day's paid leave that can be aligned with social purposes.
If you are a Glasgow Life employee, you may apply for up to one day's paid leave that can be aligned with social purposes. i.e. if you carry out duties or services of an honorary, charitable or philanthropic nature.
For more information please see Glasgow Life Conditions of Service (Leave), Section 14; Social Purposes.
Employees must speak with your line manager to apply.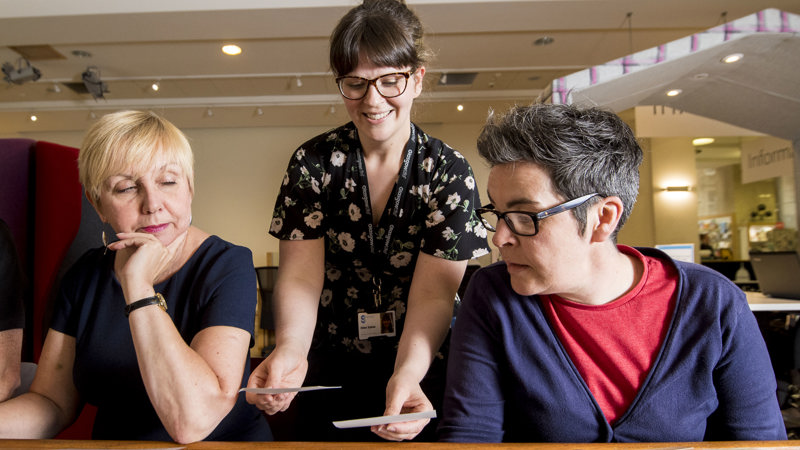 Join our team
There are many ways you can get involved with Glasgow Life
Do you want to work with us, view our modern apprenticeships or find work experience? We have a range of opportunities across culture and sport.
Join our team
Give feedback about this page