Thomas Cairns Livingstone - Times Past
Posted on 03 March 2022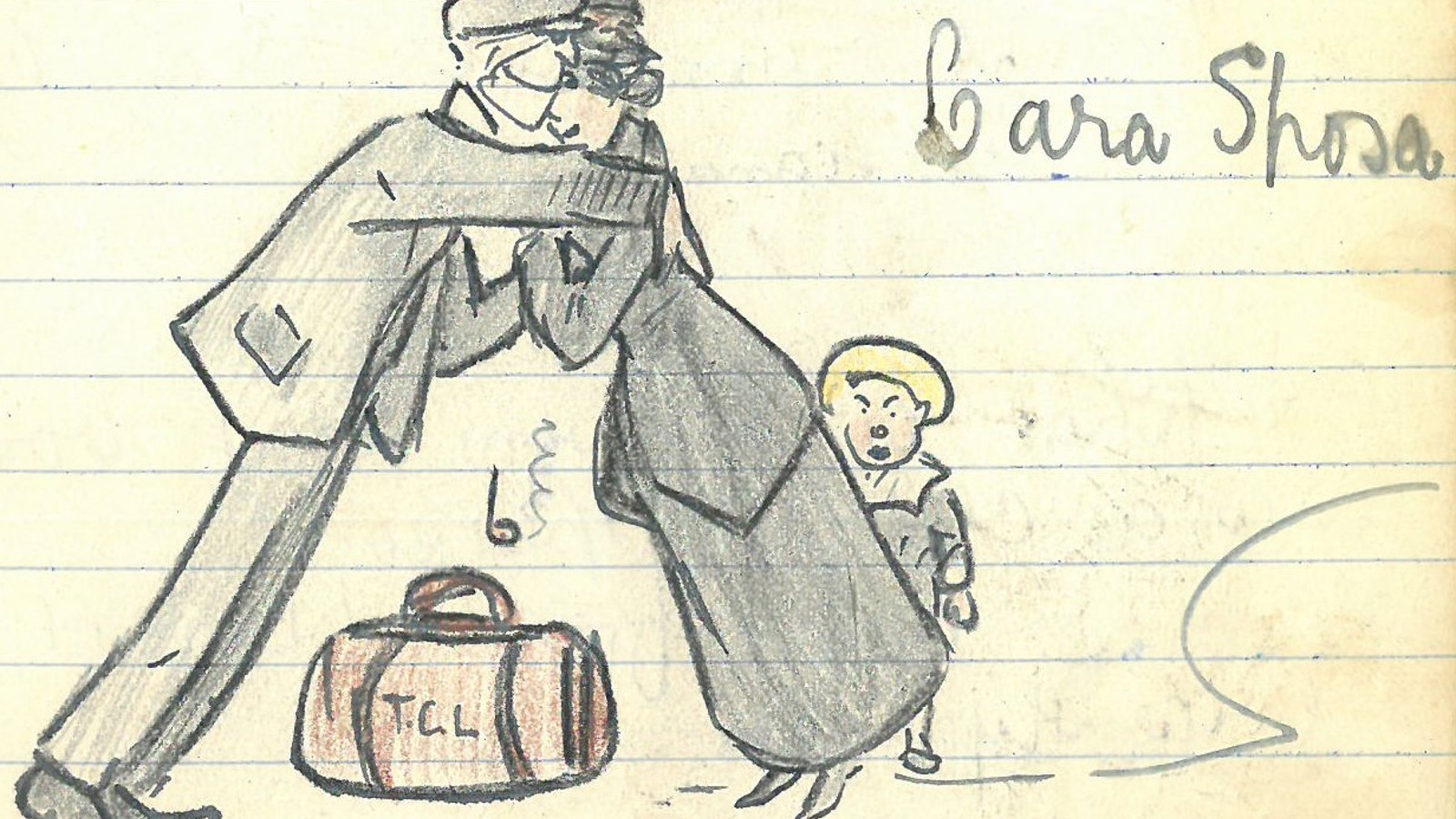 In partnership with the Glasgow Times​, our archivists are exploring Glasgow's fascinating history. This week, Barbara Neilson writes about the Thomas Cairns Livingstone diaries.​
Our diary collections provide a range of perspectives across various time periods in Glasgow and beyond. One remarkable series of diaries are the illustrated accounts of life in Glasgow during the First World War. These are written by Thomas Cairns Livingstone (1882 – 1964). He was born and brought up in Rutherglen by his Northern Irish parents. He moved to Glasgow as an adult and worked as a mercantile book-keeper and shipping clerk for Paterson, Baxter and Company. He married his wife, Agnes, in 1910. Together, they had one son (Thomas Junior) and lived in Morgan Street, Govanhill.
He was a dedicated diarist producing nineteen volumes covering the period 1913 – 1933. These were purchased by GCA with the help of the Friends of Glasgow Museums in August 2016. The diaries begin one year before the outbreak of the First World War (1914 – 1918). Although Livingstone signed up to fight, he was declared unfit for active duty and was never mobilised. He remained in the city and his diaries provide a personal narrative of the conflict's impact on Glasgow.
Remarkable enough, the diaries are also hand illustrated by Livingstone himself. His cheerful and colourful drawings plus his dry humour provide a contrast to the often grim topics. His diaries document the shortages the city faced as essential food and provisions grew scarce and were rationed. They also cover rising rents, the threat of air raids in Scotland, women workers, the war economy and fundraising initiatives.
They also chronicle the family's daily life together. Walks, films they saw at local cinemas, evening sing-songs they shared and Tommy's early education at Victoria School. They are a reminder that daily life went on even against a backdrop of national and international change.
It was never Livingstone's intention to chronicle the home front. It was a natural outcome of his habit of keeping a daily diary.
If you're inspired to start a diary during these times please consider submitting it to GCA. We will accept paper and electronic diaries which can be accompanied by drawings or pictures (just like Livingstone's!). Further details are available at https://www.glasgowlife.org.uk/blog/help-glasgow-city-archives-document-coronavirus 
Give feedback about this page