My Stories Lite
A new digital resource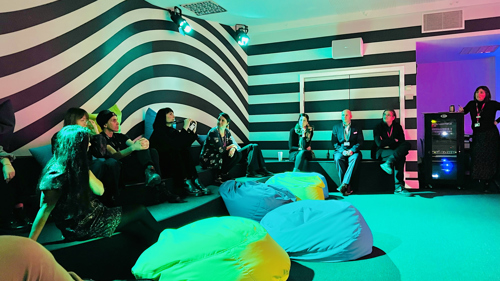 Glasgow Museums 
"My Stories is a digital experience created with young people"
My Stories is a new digital resource created at Kelvingrove and is supported by the Hunter Foundation
The My Stories experience has been originally developed for groups of young people, offering a guided, interactive and engaging way of accessing the Kelvingrove museum's collection. Its Lite version can be enjoyed by all in-person visitors to the Museum.
My Stories Lite games and challenges can be unlocked by scanning QR codes placed in Kelvingrove galleries. This digital application encourages visitors to explore the Kelvingrove Museum collection and engage with it more playful and surprising ways, while offering a taste of the formal My Stories offer.