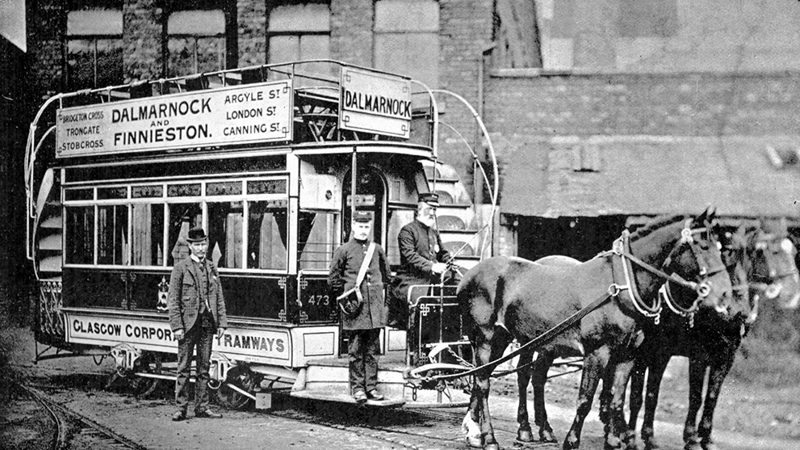 Role of the archives
The Local Government (Scotland) Act 1994 requires local authorities to make proper arrangements for the preservation and management of all records created by it or inherited from its predecessor.
The City Archives is the official archive of Glasgow and its predecessor authorities. We manage the records of the city efficiently; identify and preserve records of historical, social and cultural importance; and make them available for the information, education and enjoyment of the public.

History of Glasgow City Archives
Glasgow city's archives began around 1175 when Bishop Jocelin obtained a royal charter authorising the bishops to have a burgh at Glasgow.
The burgh continued to produce records of its work and maintained these for future reference. In 1560 Archbishop Beaton escaped to Paris and took the records of the burgh with him. He placed them in the Scots College in Paris, and they were taken from there and lost at the French revolution.
The little of what remained of the city's archives were kept in the 'Common Kist' which was the town chest for muniments and money. In 1626, the city incorporated an iron-lined safe for their archives in the rebuilt Tollbooth. Fire-proof accommodation was included in the Municipal Buildings in Wilson Street (1844) then Ingram Street (1878).
In 1964 the Town Clerk appointed the first professional City Archivist and in 1975 the service became Strathclyde Regional Archives. In the 1980s the archives moved from the City Chambers to the Mitchell Library. In 1996 the service once again became Glasgow City Archives.
For more than 800 years the Keepers of Archives have preserved the archives, maintaining the official memory and evidence of the City's activities.
Archive and records management policies
Public task
Glasgow Life is a charity whose principal activity is to deliver cultural, sporting, recreational, leisure and learning activities on behalf of Glasgow City Council. Our strategic objectives are outlined on our website. In relation to Libraries, Museums and Archives, our public task is to:
manage, preserve, conserve, and develop our collections;
make our information and collections accessible;
exhibit, interpret and publish our collections;
promote engagement with our collections by individuals; local, national and
international communities;
promote collaboration and share of good practice in within the museum, archive,
library, creative and information sector;
undertake, commission and collaborate in research activities;
carry out the maintenance, development, safety and security of our buildings, infrastructure and grounds, and
satisfy our operational, legal, charitable, and statutory obligations.
Re-use of Public Sector Information
Glasgow Life complies with the Re-use of Public Sector Information Regulations 2015 and we encourage the re-use of the information that we produce, hold and disseminate.
A list of what is available for re-use can be found here.
You can see, copy and re-use information produced by our Libraries, Museums and Archives, such as current annual reports, policies, procedures, free of charge, provided the material is not subject to data protection laws or third-party copyright or agreements.
Give feedback about this page