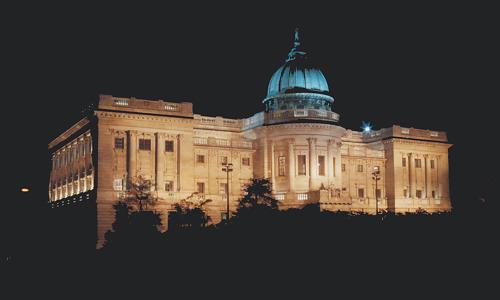 Free entry
Opening hours
Day
Opens
Closes
Mon
Closed
Tue
11:00am - 3:00pm
Wed
11:00am - 3:00pm
Thu
11:00am - 3:00pm
Fri
11:00am - 3:00pm
Sat
11:00am - 3:00pm
Sun
Closed
Contact
0141 287 2999
libraries@glasgowlife.org.uk
The Mitchell Library will reopen to the public on Tuesday 27 October. We will be operating reduced opening hours and a limited service at this time.
The following services are available:
PC access – Granville St
Ground floor lending library
Printing & Photocopying (limited volume)
Glasgow City Archives
Business & IP Centre
Study desks Level 2
General Collections Level 4
Special Collections Level 5
Toilets will be open for customer use
All other areas and services of the library remain closed at this time, including our café and theatre.
You may access the Granville Street ground floor area to borrow or return books. While you won't need to book ahead for this, numbers will be limited in the area due to physical distancing, so you may need to queue for a short time. You will need to pre-book all other services, and specify the service ahead of your visit.
Appointments should be booked by emailing Mitchelllibrary@glasgowlife.org.uk or calling The Mitchell Library during opening hours on 0141 287 2999. Minimum booking times are required for different services, with full details available in the FAQs linked below. All appointments are free and for one person only. 
Please visit the Frequently Asked Questions for further information.