Pia Camil at Tramway
Exhibition - Pia Camil: Bara Bara Bara
Tramway presents the first solo exhibition in Scotland by Mexico City-based artist Pia Camil. This immersive installation hosts new and existing textile sculptures which visitors are invited to inhabit and activate. 
13th April - 22nd Jun 2019 12.00pm - 5.00pm excluding 6th, 13th, 20th May and 29th April 2019. Free - drop in. 
Workshop - Pira Camil Move in the Gallery
Move in the Gallery is a free improvised movement workshop for all ages responding to Pia Camil's exhibition, 'Bara Bara Bara', which consists of immense textile sculptures. The workshop will take place in the gallery space. No need to book, just join in on the day. 
19th May 2.00pm - 4.00pm. Free -drop in.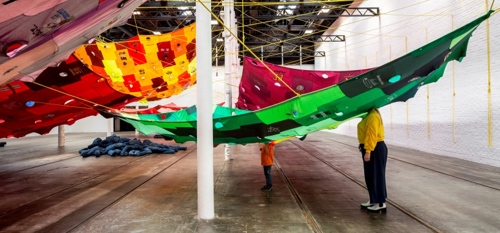 Bookbug Week at Glasgow Libraries
Celebrate Bookbug Week across Glasgow Libraries from 13th - 19th May. As well as all our usual sessions, they'll also have some extra special events to mark this special celebration of story, song, rhythm and rhyme.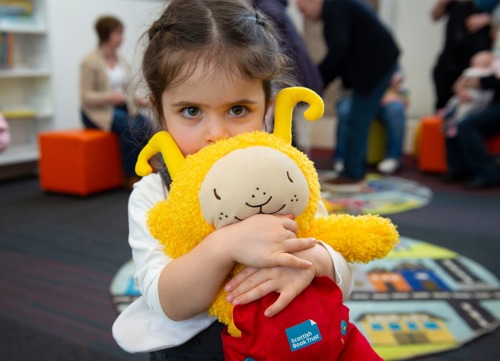 Bounce and Rhyme at Glasgow Libraries
A fun activity for parents, carers and children 2 or under with action songs, rhymes and stories that help children's literacy and numeracy and are a great way for parents and carers to brush up on their nursery rhymes!

Bounce and Rhyme provides a FUN opportunity for parents, carers and children to sing, share stories, talk together and helping to improve literacy and numeracy skills in their pre-school and school years.
As you read, sing and repeat rhymes and share stories with your children you are not only having fun but your are helping your child to increase their vocabulary and develop skills and knowledge which can improve speech, language and communication skills.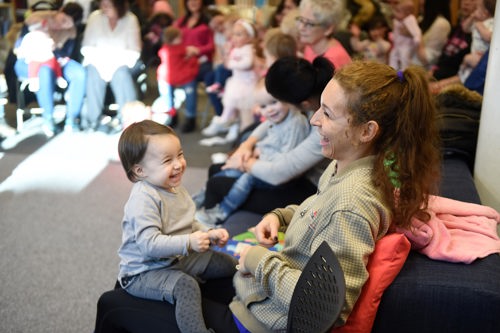 Creative Workshops at
St Mungo Museum of Religious Life and Art
Free family activities to create your own items to take home. Experiment with all sorts of different materials and learn some new skills.
Try your hand at making: 
Buddha Day Prayer Flags
Cool Scarab Beetle Amulets
Sights and Smells of the Herb Garden Medieval Tussie Mussie
Or take part in the Creative Craft Extravaganza and try a variety of materials. 
Suitable for the whole family. Free! Find a session.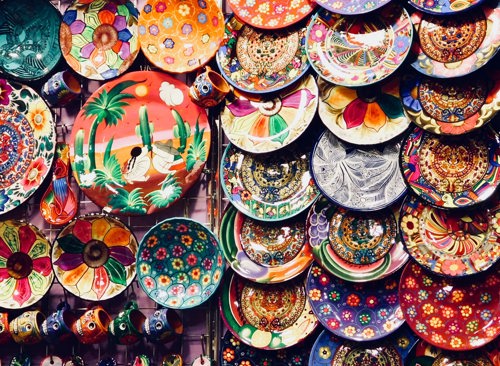 T. Rex in Town at Kelvin Hall
Step back in time to the Cretaceous period and meet Trix, the first Tyrannosaurus Rex to go on display in Europe.
As well as having an opportunity to see a Tyrannosaurus Rex skeleton you can learn more about how dinosaurs lived through amazing interactive displays. Find out more about Trix's turbulent life from the information revealed by her bones, based on recent findings by an international research team of palaeontologists and geologists and look out for our events programme which will run throughout the exhibition period. 

There are also amazing interactive displays where you can try your hand at digging for fossils, have a go at designing your own T.rex and even dance like a dino!
Visit Trix every day from 18 April - 31st July from 10am - 5pm. There are also Autism Friendly sessions, Jewellery Workshops and Family Fun Nights to enjoy. Find out more.