Peppa Pig's Bonnie Unicorn
"Jings! Crivvens! Help ma boab! Peppa Pig and Suzy Sheep love playing with Peppa's toy horse, Cuddy McTwinkle-Taes, but there's one thing they'd love more - a bonnie, sparkly unicorn and they need YOUR help!   Gie it laldy in this a fun-filled daunder to meet Peppa and friends as never seen before - translated for the very first time into gallus, easy-to-understand Scots. Gaun yersel, Peppa!!"
A fun, familiar and lively introduction to the Scots language.  
Saturday 7th March | Book tickets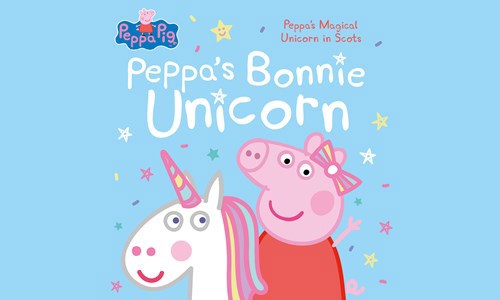 Bookbug at Glasgow Libraries
Bookbug Sessions are free, fun and friendly events for babies, toddlers, pre-schoolers and their families to enjoy together. Each session is very relaxed and lasts around 30 minutes and includes songs, stories and rhymes, it's a great opportunity to spend some quality time with your little one. There's no need to book in advance, you can just pop in.  
Going along to a session is a great way to meet other mums, dads, carers and children in your local area. They also have lots of benefits for your child, such as building up their confidence and social skills, and will give their speech and language development a real boost!


Free | Find your local session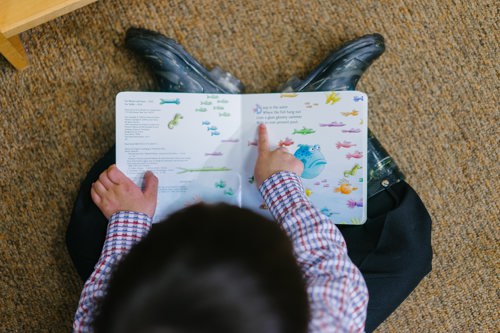 Creative Workshops at
St Mungo Museum of Religious Life and Art
A wide range of FREE family activities to learn and get crafty by creating your own masterpieces to take home, object handling and having fun! Experiment with all sorts of different materials, develop new art skills and learn!
St Mungo Museum have many events taking place during the Winter months into early Spring, from crafting to Chinese New Year celebrations, so make sure you take part! 
Suitable for the whole family and completely free | Find a session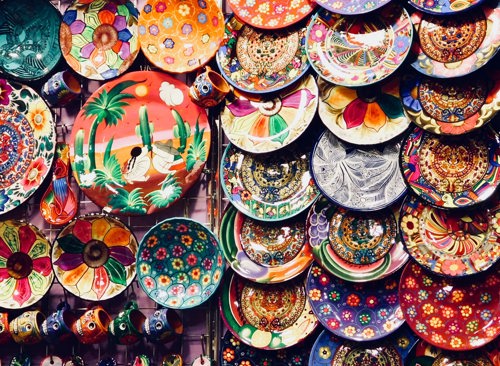 Play, climb and more at Kelvin Hall!
Kelvin Hall's incredible new soft play and indoor climbing activity space is suitable for the whole family and all ages!
Clip n'Climb, our new indoor climbing space, is suitable for ages 4+. Kids aged 0–12 can also enjoy the soft play area, while you relax and look in from our fantastic new cafe.
Suitable for the whole family | Find out more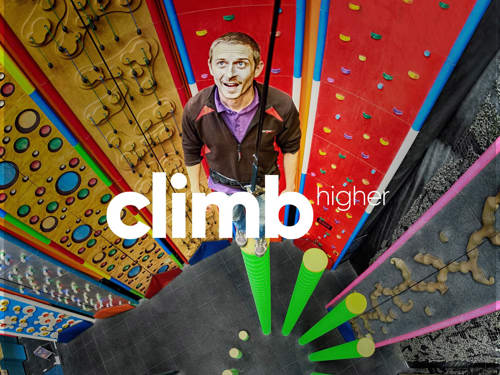 Wee Write Family Day
Enjoy a great mix of FREE and ticketed events including Peppa Pig's Bonnie Unicorn, Good Knight, Bad Knight and Celebrating Harry Potter. Plus, there's nostalgia with Worzel Gummidge fun, Mog the forgetful cat and the super-humanly strong Pippi Longstocking.
Step through the famous wardrobe into Narnia as The Lion, The Witch and The Wardrobe turns 70 and you can even meet the Gruffalo!
Saturday 7th March at The Mitchell Library | Find out more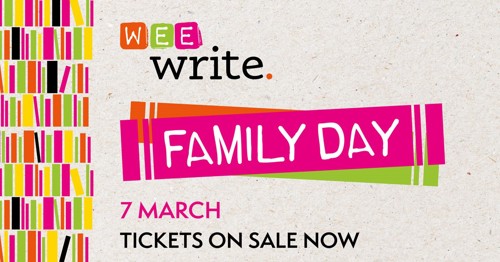 Family Friendly Art and Creativity Classes at GoMA
A range of family activities to get arty and create your own masterpieces to take home.
GoMA have many classes taking place during, from crafting to baby & parent moulding classes.
Suitable for the whole family (parents and newborns included) and completely free | Find a session