Printshop! at Tramway
Exhibition: Printshop!
Free entry - 20th July - 11th August 2019
A celebration of printing and making, Printshop! returns to Tramway for three weeks.
A part-exhibition, part-participatory experience, this Printshop! features a collaborative artwork by Edwin Pickstone and Claire Barclay which explores the changing streetscapes and uses of the Tramway building.
In addition visitors are invited to participate in a number of hands-on creative workshops, including techniques such as screenprinting, cyanotype, bookbinding and letterpress. Through the act of printing and reprinting, participants will collectively contribute to the exhibition over the three week duration of the show.
Events:
20 July 1-4pm - Printshop goes Large!: An afternoon of different activities to celebrate the opening of Printshop!
21 July 1-4pm - Relief Printing: Learn how to make relief printing blocks, and create anything from fabric designs to gift cards! 
27 & 28 July 1-4pm - Cyanotype/sun printing (limited capacity, first come, first served)
3 & 4 August 1-4pm - Bookbinding (drop-in)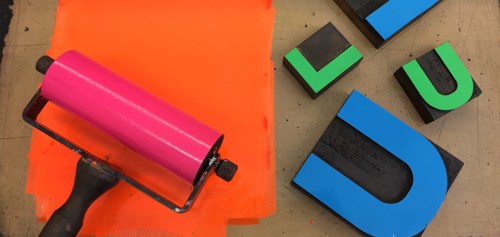 Swim Free with Glasgow Club
Great free swimming offer this Summer Holiday! During the Summer school holidays (1st July - 11th August 2019), families can swim for FREE in every area of the city.
With lots of hours of FREE family swimming across the city's fantastic pools, what are you waiting for?
We have sessions across the city. They're scheduled on weekdays, evenings and weekends to cater for every family's busy schedule and we've made it easier with no proof of eligibility checks or documentation needed. Just come along with the kids, get your free Pay As You Go card, and get swimming.
Find out more about Free Summer Swimming.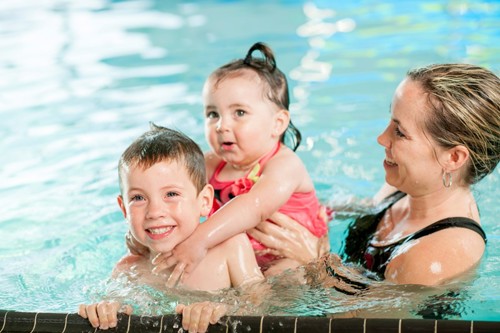 Bounce and Rhyme at Glasgow Libraries
A fun activity for parents, carers and children 2 or under with action songs, rhymes and stories that help children's literacy and numeracy and are a great way for parents and carers to brush up on their nursery rhymes!

Bounce and Rhyme provides a FUN opportunity for parents, carers and children to sing, share stories, talk together and helping to improve literacy and numeracy skills in their pre-school and school years.
As you read, sing and repeat rhymes and share stories with your children you are not only having fun but your are helping your child to increase their vocabulary and develop skills and knowledge which can improve speech, language and communication skills.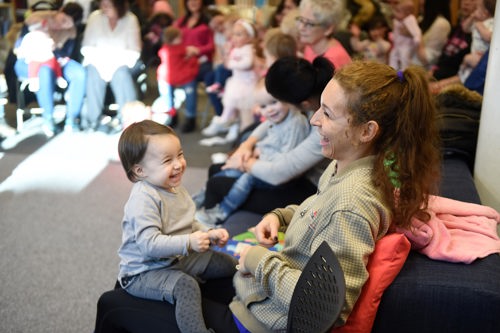 Creative Workshops at
St Mungo Museum of Religious Life and Art
A wide range of FREE family activities to get crafty by creating your own masterpieces to take home, dressing up and having fun! Experiment with all sorts of different materials, develop new art skills and learn more about period costumes!
We have many events taking place over the Summer holidays and beyond including: 
Patterned Trinket Boxes
Wee Shrines
Provand's Lordship Garden Safari
Ancient Greek Mosaics
Mindful Gloop Jars
Cosmic Collage Shiva Style
First People's Totems
Great Big Heritage Bus Tour
Autism Friendly Sessions: Horses and Chariots, Wee Shrines, Ancient Greek Mosaics, Superheroes
Family Friendly Weekend: Craft Explosion
Come along to our Open Days on 21 and 22 September:
Suitable for the whole family and completely free! Find a session.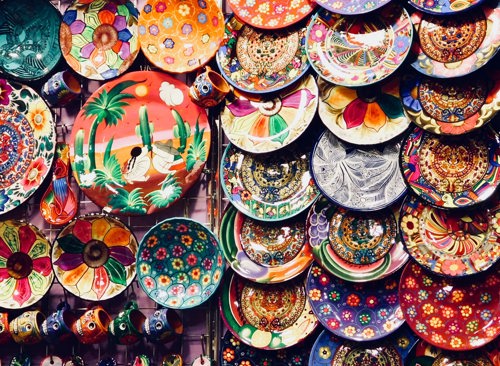 T. Rex in Town at Kelvin Hall
Step back in time to the Cretaceous period and meet Trix, the first Tyrannosaurus Rex to go on display in Europe.
As well as having an opportunity to see a Tyrannosaurus Rex skeleton you can learn more about how dinosaurs lived through amazing interactive displays. Find out more about Trix's turbulent life from the information revealed by her bones, based on recent findings by an international research team of palaeontologists and geologists and look out for our events programme which will run throughout the exhibition period. 

There are also amazing interactive displays where you can try your hand at digging for fossils, have a go at designing your own T.rex and even dance like a dino!
Visit Trix every day from 18 April - 31st July from 10am - 5pm. There are also Autism Friendly sessions, Jewellery Workshops and Family Fun Nights to enjoy. Find out more.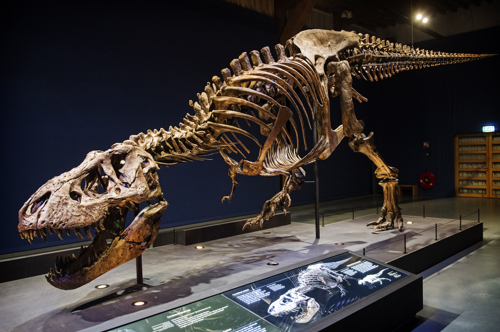 Summer Reading Challenge
The Summer Reading Challenge takes place in all Glasgow Libraries from 29th June to 10th August 2019. The challenge is open to everyone aged 4 to 12 and we have a special pre-4 mini challenge for our younger members and wee sisters and brothers.
The Reading Agency and Scotland's libraries run the Summer Reading Challenge every summer. The challenge is to read any 6 books over the holidays borrowed from your local library. This year's theme is Space Chase inspired by the 50th anniversary of the moon landings.
Find out more about how to get involved.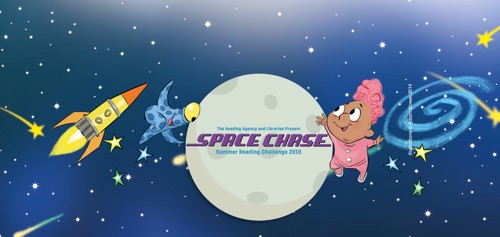 Kelvingrove Bandstand Family Festival
Kelvingrove Bandstand and Ampitheatre will throw open the doors this July for a fantastic two week FREE programme of family events with something for everyone!
From 4-18 July we have a whole range of activities to drop into, to entertain the kids during the summer holidays or to take part in yourself!
View the full programme.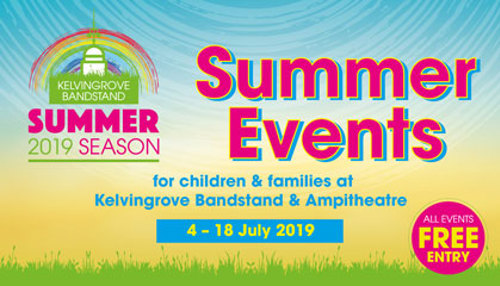 Merchant City Festival 
Bring the whole family along to our family friendly events from 25th - 28th July 2019. Enjoy a range of free and paid for events from ceilidhs and art & craft sessions to a fun and colourful Carnival street party.
View the full Family programme.