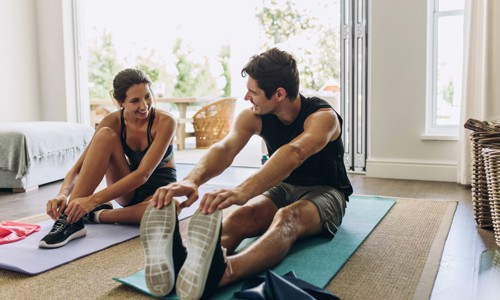 Glasgow Club Digital Membership
Glasgow Club Digital Membership
Glasgow Club Digital Membership
If you're looking for ways to get fit in your own home then Glasgow Club Digital Membership is for you!
Get Active Membership (Free)
Offering access to easy exercise, vitality and other low-impact classes (5 in total per week) for more vulnerable service users.
Premium Membership (£10 per month)
Ideal if you want to stay fit at home and know your membership fees are re-invested in services and programmes that not only help you, but help Glasgow Life transform lives through sport and fitness.
20 classes every week, including Les Mills classes, yoga, pilates, step, LBT, circuits and more. View our online timetable.
Hundreds of class catch up videos (excludes 'Les Mills' class recordings)
A

 discount on Les Mills OnDemand (£7.94/month instead of £11.95) 

More to come – we're just getting started!
To join, visit Glasgow Club online.