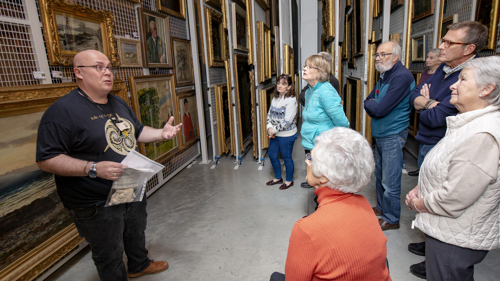 Behind the Scenes tours.
Find the amazing museum collections that are all stored away waiting to be discovered on our weekly behind the scenes tour. 
Spend an hour on one of our tours discovering for yourself this very special building and some of the highlights of the 1.4 million treasures it holds.
Tours are held every Wednesday 2.30-3.30pm. FREE!
All tours and activities at GMRC must be booked in advance.  Please email GMRCbookings@glasgowlife.org.uk or phone 0141 276 9300 to book your place.
Educational Visits 
We offer a programme of workshops for nurseries, schools and colleges. These cover a range of topics and include a visit to the stores.  For more details of what's on offer and how to book, please visit the Learning section.
Give feedback about this page