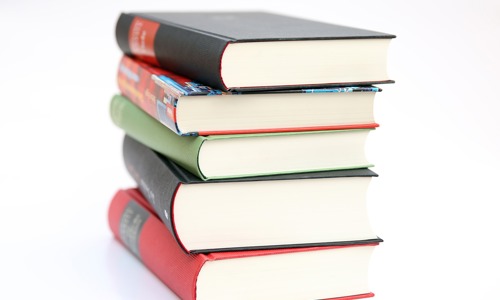 Aye Write! Glasgow's Book Festival and Wee Write! Glasgow's Book Festival for Children & Young people return in March with an amazing line-up and more venues than ever. There will be over 200 events including author appearances, book themed performance, masterclasses and a concert.
Wee Write! Family Days will be held on 3 and 4 March at both events' base at the Mitchell Library. Aye Write! returns to Glasgow from 15 March and runs until 25 March. Ticket details and the full programme for both festivals are online at www.ayewrite.com from 10am on Thursday 11 January.
Aye Write! venues include The Mitchell Library, Glasgow Royal Concert Hall, the Centre for Contemporary Arts, the Glasgow Film Theatre, City Halls, Glasgow University and Tramway.
Wee Write! hosts 2 family days at The Mitchell Library on 3 and 4 March 2018 including a quest to find Who Let the Gods Out?, the chance to solve the case of the Hidden Hieroglyphics, author Chae Strathie returns with a giant T-Rex on Tour, the story of Glasgow 2018 European Championships mascot Bonnie the Seal will be told in full, plus Harry Potter fun and there's a very welcome return for Clydebuilt Puppet Theatre and Glasgow Science Centre.
Both Wee Write! family days feature a mix of free and ticketed events. Full details of the huge programme and tickets are available at www.ayewrite.com  As well as the Family Days there is a 7 day Wee Write! Schools Programme with over eighty events.
Among the authors appearing at Aye Write! are a pre-festivals return to Glasgow for Ruby Wax before Sir Chris Bonington, Peggy Seeger, Baroness Sayeeda Warsi,
Robert Peston, Maggie O' Farrell, Val McDermid, Brett Anderson, Professor A.C. Grayling, Evan Davis, Shami Chakrabarti, Graeme Obree, Jo Swinson all discuss their latest work at Aye Write! and Neil MacGregor, formerly director of the British Museum gives the Tannahill Lecture.
Composer Sir James MacMillan, Lawyer Aamer Anwar, Scotland's Makar Jackie Kay and Dr Adele Patrick all discuss "The books that made me". Also returning are Aye Tunes, Aye Con and Aye Write! Introduces. In total, well over 200 authors will be taking part in Aye Write! 2018.
Councillor David McDonald, Chair of Glasgow Life and Depute Leader of Glasgow City Council said: "Aye Write! makes a welcome return in 2018 and will spread its influence more widely across the city than ever before. It doesn't shy away from asking and trying to answer some of the biggest questions facing us today in society and personally. However there is just as much focus on life's pleasures, on the fascinating stories of the lives of others and the pure joy of being captivated by great writing and brilliant stories being well told. The programme is broad and imaginative and full of promise for the best Aye Write! yet."
Among the topics being discussed are the legacy of Michael Marra, Britain pre-brexit, how we live in 2018 and the lessons we learn from the inevitability of death, the award winning Forgiveness Project and The Archers. The first ever Ian Bell Prize for young journalists will also be awarded.
An examination of classic 1970s film Get Carter and the story of the writer of the book it is based on will be held at the Glasgow Film Theatre and Tramway will host a gig by the Fun Loving Crimewriters who will bring a full on rock and roll experience covering songs with a distinctly criminal flavour.
Bob McDevitt, Aye Write! programmer said: "'I'm so excited to share the 2018 Aye Write! Programme with the people of Glasgow (and beyond) as we take over more fantastic venues and bring the leading voices on a wide range of subjects, best-selling, prize-winning and debut novelists, iconic musicians and inspirational sportspeople to the city."
Margaret Houston, Wee Write! programmer said: "From mummies, monsters and magic, to poetry, puppets and performance, our Wee Write Family Programme 2018 has it all! I am looking forward to being transported back to dinosaur times with the fabulous Chae Strathie, propelled into space with Doctor Ken MacTaggart and getting arty 'Scottish style', with Yvette Walker. We are also celebrating the 200th anniversary of 'Frankenstein' at our Monster Mash. The family days are going to be jam packed with fun filled events and sessions which the whole family is sure to enjoy."
Beyond the final day of the festival Aye Write! still has some top talent waiting in the wings. The voice of Scottish Football across the national team's golden generations of the 70s, 80s and 90s, Archie McPherson tells the behind the scenes stories of when Scotland regularly competed in the world's greatest football tournaments.