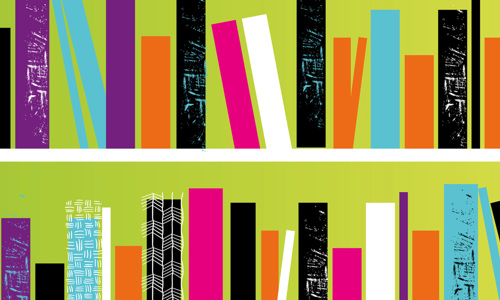 Aye Write 2023 Tickets Going On-Sale
Aye Write 2023 Tickets Going On-Sale
Aye Write programme details are announced as ticket sales open for Glasgow's book festival.
Tickets are on sale for Aye Write, Glasgow's book festival, which will take place from 19 - 28 May.
The much-loved celebration of books and literature makes its highly anticipated return this year with a packed and dynamic programme. 
More than 120 events will showcase a broad range of both established and emerging writing talent. These will feature lively discussion and debate involving 175 authors from Scotland and around the world.
Aye Write is produced by Glasgow Life, the charity which delivers culture and sport to enhance mental, physical and economic wellbeing, and is funded by The National Lottery through Creative Scotland.  
Glasgow Life Chair, Bailie Annette Christie, said: "Aye Write is always a much-anticipated highlight in the city's cultural calendar. This year's festival will bring together a wonderful array of home-grown and international writing talent for a series of dynamic discussions and activities, so audiences from Glasgow and further afield can look forward to a superb celebration of writing and books and a really memorable event."
Some of the most familiar names included in the extensive, varied line-up of writers at Aye Write this year are Alistair Campbell, Ruby Wax, Val McDermid, Liz Lochhead, Janey Godley, Cameron McNeish, Josie Long in conversation with Frankie Boyle, Robin Ince, Aasmah Mir, Chris Brookmyre, Darren McGarvey, Polly Toynbee, and Sally Magnusson.
A range of current topics and cultural themes underpins the extensive programme, with content focusing on subjects as diverse as the cost-of-living crisis, the war in Ukraine, health and wellbeing, the environment and climate crisis, today's political environment in the UK, sport, and the criminal justice system.
Aye Write will also look ahead to exciting debut talent in its 'Ones To Watch' events. These will shine the spotlight on writers including Ryan Love, Lynsey May, Denise Saul, Mark Pajak, Chris Carse Wilson, and Wiz Wharton.
In addition to entertaining book-loving audiences with events exploring written work, the festival is also designed to support authors' development. The programme's 'Getting Creative' events offer beginners' classes giving guidance on structure, plot, character and dialogue in novels. More experienced writers can also take advantage of masterclasses on writing style and different genres, and hear insights from a panel of publishing industry experts.  There will also be two masterclasses to support individuals interested in submitting creative work for this year's Kavya Prize.
"If that wasn't exciting enough, we've also a series of excellent Aye Write Pop Up Events planned. In the run-up to the festival, on 25 April, we've Elizabeth Day lined up and in the coming months our Pop Up Events will feature names including former Booker Prize winner Eleanor Catton, Ambrose Parry, Rob Rinder and Michael Palin.
"We also have Wee Write to look forward to this summer. It takes place from 3 to 9 June, so watch out for full details of a host of fun family events and activities."
Creative Scotland Head of Literature and Publishing, Alan Bett, said: "Aye Write once more brings a strong and diverse list of writers to Glasgow.  Alongside the many recognised names, book festivals also play a key role in introducing new writers to the reading public.
"It's wonderful to see exciting Scottish debut fiction in this year's programme, with highly anticipated works from Lynsey May and Chris Carse Wilson. Another important strand is the continuation of the Kavya Prize, aiming to celebrate new writing by Scotland's ethnically diverse communities, with Aye Write programming masterclasses for writers interested in submitting work."
Full details of Aye Write's programme, and links to book event tickets, can be found here.
Aye Write presale tickets go live today, Wednesday 12 April, for subscribers to the festival's database and  general ticket sales open tomorrow, Thursday 13 April.