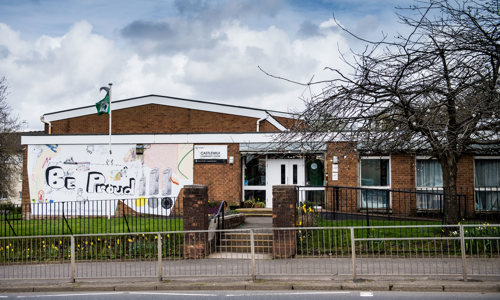 Castlemilk Community Centre Celebrates 50 Year Anniversary
Castlemilk Community Centre Celebrates 50 Year Anniversary
Hundreds of local residents are expected to join in celebrations at Castlemilk Community Centre this week, as the community facility marks its 50th anniversary.
Dubbed on opening in 1968 as the 'the most up-to-date in Scotland' by then Centre Chairman Mr Archie Broadfoot, with 'a stage that would out any Glasgow theatre to shame' the centre, which has been at the heart of the Castlemilk community for five decades, today provides a range of engaging activities for Glaswegians.
Cllr David McDonald, Chair of Glasgow Life, said:
I truly believe that the people in our communities are our city's greatest assets. Community centres, such as this one in Castlemilk, are at the very heart of our communities and it's wonderful to think that this centre has been here on Castlemilk Drive serving local people for fifty years.
More than 50 Centre users attended a special 50th Birthday tea this week (Tuesday) to celebrate the Community Centre's long standing association with cultural activities in the area.
Amongst those enjoying the celebrations was local resident Mrs Bridget Blair. As a 12 year old, Mrs Blair was part of the official opening of the centre on 24th April 1968, and was delighted to see how the venue had changed over the past 50 years.
She said:
Having been here for the opening in 1968 it's amazing to be invited back to Castlemilk Community Centre to celebrate the 50th anniversary. I'm delighted to be part of the day.

Throughout the years I came to the centre for all kinds of activities, including ballroom dancing, and I hope the centre is here for the people of Castlemilk for many more years to come.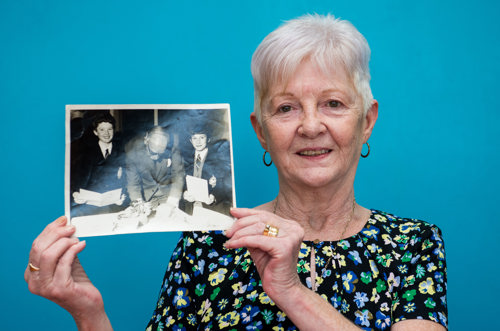 Built in 1968 on Castlemilk Drive, Castlemilk Community Centre initially hosted music festivals, tea dances and indoor bowls alongside a programme of regular activities including lapidary, a millinery class and the Twiggy Class, where attendees learned to make ornaments out of twigs. At the time of opening Castlemilk Library, which cost £90,000 to complete, was inundated with local residents keen to take part in the wide variety of clubs and activities.
Today, customers have access to a full programme of exciting activities run in conjunction with the Centre Advisory Group. Younger guests enjoy Bookbug sessions and youth groups whilst adults regularly attend dance classes, coffee mornings and craft groups. During 2016/17 over 121,000 people used the services at Castlemilk Community Centre.
To help ensure that Castlemilk Community Centre continues to serve the people of Castlemilk, Glasgow City Council is investing £60,000, as part of a wider £10million allocated for improvement works to 30 community buildings across the city.
The Centre will benefit from replacement windows in the main hall and a new exit.
The Community Asset Fund was established in 2016/17, providing £10 million per annum over a five year period (£50 million), to support varying investment priorities across the city's extensive property portfolio.
For more information on Castlemilk Community Centre, please visit www.glasgowlife.org.uk/communities