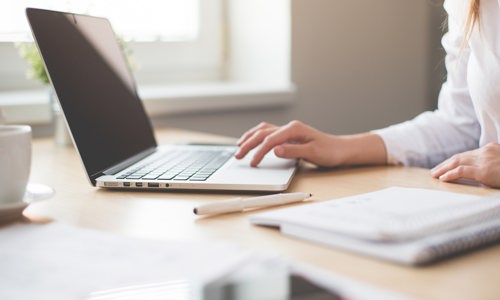 Glasgow Life's Universal Credit support line helps more than 1600
Glasgow Life's Universal Credit support line helps more than 1600
Glasgow Life, the charity that delivers culture and sport in the city, has been finding new ways to support people to make and manage their Universal Credit claims, in the wake of the coronavirus pandemic.
Figures released today (Friday) by Glasgow Life show that the charity's Universal Credit Freephone helpline has supported 1,639 people to make or manage their Universal Credit claim in the past nine months.
With libraries across Scotland temporarily closed, the charity moved their Universal Credit support programme to an emergency helpline in March 2020.
Councillor David McDonald, Depute Leader of Glasgow City Council and Chair of Glasgow Life, said:
The impact of the coronavirus pandemic has resulted in an increase in the number of people across the city who need to access Universal Credit.

Every single person who needs to claim Universal Credit in Glasgow is in a different situation, and that's why having this personalised support service is so important.

The Universal Credit support workers listen to people's individual stories, adapting what they offer to each person they speak to. It's a vital service and I'm proud that we can continue to deliver it for the people of the city in such a difficult time.
Universal Credit, a consolidated monthly payment for those of working-age, replaced a number of previous benefits including income-based Jobseeker's Allowance, housing benefit, child tax credit and working tax credit when it was introduced in 2013.
Across the UK, the increase in the number of people claiming Universal Credit since the start of lockdown in March 2020, has been significant. 
Research conducted by the House of Commons Library revealed that in the four-week period ending on 9 April 2020, 1.2 million people started a Universal Credit claim, around a million more than usual. Overall, the total number of people on Universal Credit in the UK has increased to 5.8 million as of November 2020.
In order to help new and existing Universal Credit claimants to navigate the Universal Credit online systems, Glasgow Life's helpline offers support in making applications and provides advice with both debt management and financial gain.
Kathleen from Drumchapel has used the Universal Credit helpline.
Kathleen said:
Thanks to the team for supporting me through the application process. I didn't have a computer or internet when I was at school so had no idea where to even begin. Having someone like you to help me through the application has been a god send and I cannot thank you enough.
Universal Credit is claimed for online, and support for claimants had been available in-person at Glasgow Libraries for 18 months prior to lockdown in March 2020, as part of Glasgow City Council's Financial Inclusion Strategy.
Since it began in 2018, it's estimated that Glasgow Life's Universal Credit support project has helped thousands of people across the city to access millions of pounds worth of help and advice.
With support now offered via the helpline, claimants can still speak to a member of staff who will offer a helping hand to decipher the more than 50 benefits, allowances, credits, grants and payments available within the UK benefits system.
Steven McTaggart, Financial Capability Project Manager explains:
We offer a range of support to callers, depending on their individual needs. If the customer has a straightforward query or needs to update a current claim, we can normally help them quickly on their first call to the service.

Sometimes, we need to walk people through their benefit application from start to finish. If customers need to make a new claim for Universal Credit, or if in depth support is required, they will be given another telephone appointment where a member of staff will contact them directly at a time that works for them.

Throughout the pandemic we've noticed some changes in the people seeking our help. People who are in employment, or recently unemployed are now looking for help. Without this service, some people in Glasgow wouldn't have anyone to support them make their claim – it's as simple as that. And that could be catastrophic.
Almost 90% of people who apply for Universal Credit with help from Glasgow Libraries are successful compared to the national average of 70%. As well as helping people apply for Universal Credit, the support team also provides advice for keeping claims up to date, and helps to explain some of the more technical language.
Translations services are provided as needed, and a general needs assessment is conducted to help callers identify and access other sources of assistance like Citizens Advice, Jobs & Business Glasgow, Housing Benefits, One Parent Families Scotland, local food banks, Glasgow Disability Alliance and Money Matters.
Glasgow Life's Universal Credit helpline is free.
Support is available Monday – Friday, 9am-5pm by calling 0808 169 9901.