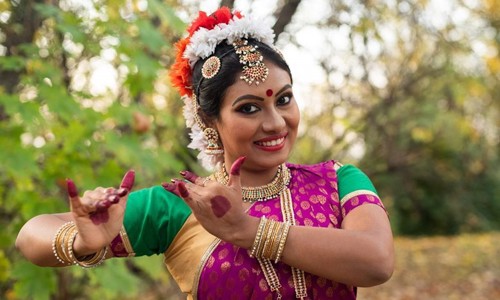 Glasgow Mela bringing free music and arts to Kelvingrove Park
Glasgow Mela bringing free music and arts to Kelvingrove Park
The Glasgow Mela – the city's free multicultural festival of music, dance and arts – is returning to Kelvingrove Park this summer.
The 2023 Mela will see local, national and overseas acts entertain thousands during an action-packed day of musical and artistic performances.
Glasgow Life, the charity that delivers culture and sport in Glasgow, has confirmed the free event will take place on Sunday 25 June (12.00-8.00pm).
The Mela, which means "gathering" in Sanskrit, is a South Asian celebration of Glasgow's diverse communities which aims to promote local artists and their rich cultural heritage.
Acclaimed Scottish DJs Gtown Desi, Scottish-Indian crossover band Unison and Punjab folk legend Surinder Shinda are just some of the dance groups and musicians who will light up the Navras Stage.
The Hamara Stage will welcome the likes of Supermann on the Beat, Turas and Mishra, among others. Lavannya Manohar, who is a junior doctor and star of Michael McIntyre's Big Show on BBC One, is also part of the Hamara Stage line-up.
This year's Mela also features food stalls, writing workshops, market vendors and come-and-try sports events like kabaddi.
The Mela has become an eagerly anticipated date in Glasgow's cultural calendar and is the largest of its kind in Scotland.
Glasgow's first Mela was held in 1990, when the city was named European City of Culture. Initially an indoor celebration at the then newly opened Tramway, it has since become a massive outdoor event, attracting tens of thousands of visitors and hundreds of artists and performers from around the world.
Bailie Annette Christie, Chair of Glasgow Life and Convenor for Culture, Sport and International Relations for Glasgow City Council, said:
"This year's Mela will display in spectacular fashion the cultural diversity and creativity which flows through Glasgow. The event's colourful programme of art, musical performances and food means there is something for everyone to enjoy. Such lively and entertaining sets, performed in the stunning setting of Kelvingrove Park, have made the Mela a summer highlight and core part of Glasgow's cultural calendar."
The Scottish-Asian Creative Artists Network, which manages the Glasgow Mela programme, said:
"The Mela provides a platform to showcase various art forms while addressing issues within the diaspora. The festival's art-focused approach uses the power of creative expression to comment on social challenges and inspire positive change. Through its diverse range of activities, the Glasgow Mela encourages people with unique cultural heritage to come together and appreciate the vibrancy of South Asian culture."
To stay up-to-date with the latest information, visit the Glasgow Mela Facebook, Instagram and Twitter channels.