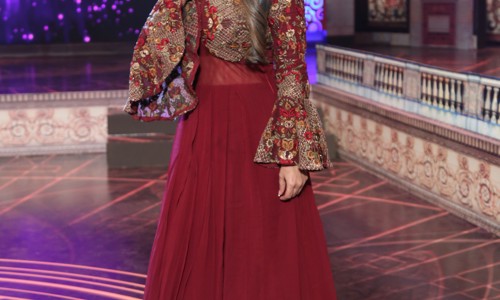 Global Superstar to Headline Glasgow Mela 2018
Global Superstar to Headline Glasgow Mela 2018
The Glasgow Mela will be headlined by Miss Pooja one of the biggest selling female bhangra artists in the world when it returns on Sunday 24 June.
Miss Pooja was named Best International Act at the UK Asian Music Awards in 2009, her 2010 album Romantic Jatt won Best International Album at the UK Asian Music Awards in 2010.
The Glasgow Mela, which itself was named the UK's Best Mela in 2017 at the UK Bhangra Awards, is back in the summer of 2018 for what is Scotland's biggest free multicultural festival. The Mela, which was first held in 1990, will be held on Sunday 24 June in Kelvingrove Park in Glasgow's West-End.
Councillor Christina Cannon, Chair of the Glasgow Mela steering group, said: "We have been working hard for many months to bring together a brilliant line-up for the 2018 Glasgow Mela. The scale of our ambition for this event is matched by attracting the world's biggest selling female bhangra artist. This year promises to be a particularly memorable one for the Glasgow Mela with a whole host of great performances throughout the day in Kelvingrove Park."
As well as great entertainment and unforgettable performances, the Glasgow Mela is renowned for the outstanding food and the diverse stalls which can be found at the event.
Find out more about our bespoke Glasgow Mela sponsorship packages and about the commercial benefits of working with Scotland's biggest outdoor multi-cultural event by emailing mela@glasgowlife.org.uk
Glasgow's first Mela was in 1990 as part of the European City of Culture and was an indoor celebration at the then newly opened Tramway.
It has grown to a massive outdoor event which attracts tens of thousands of visitors and hundreds of artists and performers from all over the world.
Coming from the Sanskrit word "to meet", the Mela has become an eagerly anticipated fixture on the cultural calendar of the city.