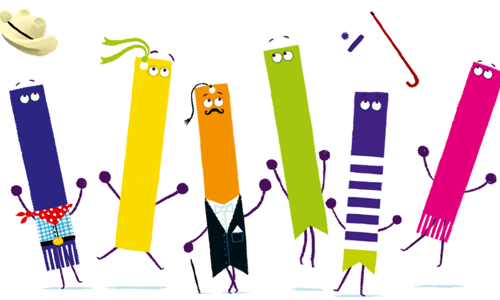 HarperCollins and Glasgow Life team up to celebrate World Book Day
HarperCollins and Glasgow Life team up to celebrate World Book Day
HarperCollins, one of the UK's biggest publishers, has teamed up with Glasgow Life to send a bumper pack of 50 bestselling books by some of the country's best loved writers to primary schools in Dennistoun and North East Glasgow to celebrate World Book Day, Thursday 7th March.
Publishers HarperCollins support The Literacy Project, which aims to raise literacy levels around the country through targeted local action.
Through The Literacy Project, HarperCollins will work alongside Glasgow Life's Early Words Together programme, delivered in partnership with National Literacy Trust, to help and encourage parents with low literacy skills to take an active role in supporting their child's learning and literacy development.

Katie Fulford, HarperCollins Special Projects Director said:
We are thrilled to be working with Glasgow Life to share some of our favourite stories with schools in Glasgow this World Book Day.

Among the fifty books each primary school will receive are titles from David Walliams, Michael Morpurgo, Emma Chichester Clark and Michael Bond. We hope that students, teachers and parents alike all enjoy these books, and that they help spark a love of reading that will stay with them forever.
Cllr David McDonald, Chair of Glasgow Life said: 
Here in Glasgow we deliver a range of initiatives to support children and their families to engage with the many benefits of reading for pleasure, from Early Words Together, delivered in partnership with the National Literacy Trust, to book groups, after school clubs and of course the successful Wee Write! schools programme.

I'm delighted that Glasgow Life has teamed up with HarperCollins to help make reading even more accessible by donating fifty fabulous books to pupils in the North East of the city, and I hope that these books will encourage young Glaswegians to find the joy in reading.
Primary schools identified by HarperCollins will receive a selection of popular titles, including:
Sunk by Rob Biddulph
A Bear Called Paddington by Michael Bond
I'll Show You, Blue Kangaroo by Emma Chichester Clark
Grotlyn by Benji Davies
The Day the Crayons Came Home by Drew Daywalt and Oliver Jeffers
The Forever Whale by Sarah Lean
Private Peaceful by Michael Morpurgo
Running Wild by Michael Morpurgo
Nathalia Buttface by Nigel Smith
Pirate Blunderbeard by Amy Sparkes
Peeves by Mike Van Waes
Mr Stink by David Walliams
Gangsta Granny by David Walliams
Grandpa's Great Escape by David Walliams