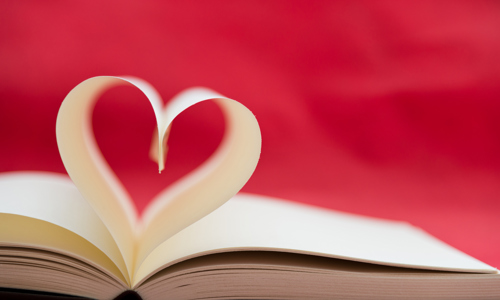 HarperCollins joins forces with Glasgow Life, National Literacy Trust and Mayor's Fund for London to donate books to families
HarperCollins joins forces with Glasgow Life, National Literacy Trust and Mayor's Fund for London to donate books to families
As part of The Literacy Project, HarperCollins is to donate 10,000 books by authors including Michael Morpurgo, Ant Middleton and David Walliams to Glasgow Life to support families in Glasgow during the COVID-19 pandemic .
In total, the publisher is donating 50,000 books to organisations across the UK. It is working with three charities - the National Literacy Trust, Glasgow Life, and Mayor's Fund for London's Kitchen Social programme - to support their respective work in Manchester, Stoke, Blackpool, Glasgow, and several London boroughs. The donation adds to the over 360,000 books donated by HarperCollins to those most in need through 2020.
A huge selection of titles including children's books and learning resources, adult fiction and crossword puzzles will be distributed via participating libraries, foodbanks, youth groups and other community hubs.
The titles included in the donation have been selected for a mix of age ranges, with something for all the family. Copies of Michael Morpurgo's Toto and An Eagle in the Snow are included in amongst books from the Mr Men & Little Miss series, David Walliams' The Beast of Buckingham Palace, and home-schooling resources like Awesome Maths and English for ages 5-7 by National Geographic Kids.  For adults, longer non-fiction reads like The Fear Bubble by Ant Middleton and romantic fiction titles like Just My Luck by Adele Parks have been included. 
The donation, which will be delivered to families over the February half term and during Easter, is part of HarperCollins' ongoing commitment to encouraging and enabling a love of reading via The Literacy Project, which was launched by CEO Charlie Redmayne in 2018. 
Michael Morpurgo said:
The HarperCollins Literacy Project, hand in hand with the National Literacy Trust and other organisations, are offering free books where they are most needed. Reading expands our horizons, gives comfort and hope and helps us make sense of this dark and difficult world and our place on this fragile planet.
Ant Middleton said:
Reading is a source of so much more than entertainment, it can be a lifeline for children and adults alike. Books help children escape their four walls and experience a world of imagination and that is more important now than ever. I am delighted that my books and thousands more from other authors will reach adults and children across the country.
Councillor David McDonald, Depute Leader of Glasgow City Council and Chair of Glasgow Life, said:
We are committed to continuing to nurture a love of reading for Glasgow's youngest residents. With libraries currently closed, Glasgow Libraries and Education Services have been working closely to identify families who would benefit from additional resources to support the current need for home learning. This kind donation from HarperCollins enables us to support and inspire more children across the city, enhancing literacy skills and opening up the many positives of reading for pleasure. I'm delighted that these books will go to families across Glasgow who will truly benefit from them.
Jonathan Douglas CBE, Chief Executive of the National Literacy Trust, said:
This generous donation from HarperCollins will make a huge difference to the families we work with in Blackpool, Manchester and Stoke-on-Trent. Our research shows that children who have books of their own at home have higher levels of mental wellbeing and are more likely to enjoy reading. We hope the HarperCollins books will inspire, provide comfort and entertain during this third lockdown.
Kirsty McHugh, Chief Executive of the Mayor's Fund for London, said:
A huge thank you to HarperCollins for, once again, making such a generous donation of books. It is crucial we do all we can to help young Londoners get back on track during these challenging times. We are delighted to be able to offer these books alongside food and educational resources to families across the capital via our Kitchen Social programme and support children's learning and development while schools are closed.