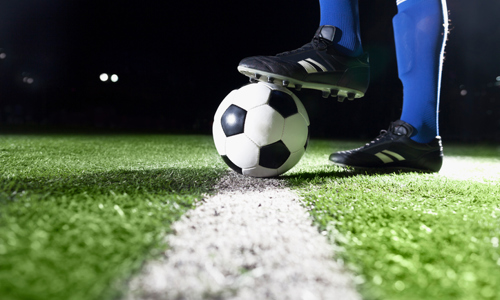 Innovative Community Activation Pilot to go live in pitches across Glasgow
Innovative Community Activation Pilot to go live in pitches across Glasgow
Glasgow Life, in partnership with four football clubs and groups across the city, has developed an innovative Community Activation Pilot which gives more young people and grassroots organisations access to outdoor pitches in Glasgow.
The pilot will see the charity and four key anchor groups work together to reopen pitches in Stepford Sports Complex, Nethercraigs Sports Complex, and Springburn Synthetic Pitch.
With over 18,000 players registered in Glasgow clubs, the plan is designed as a temporary emergency response to the current challenges faced by Glasgow's significant football community, and with the purpose of limiting the damage to communities by current restricted access to football facilities.
Building on relationships and partnerships with the clubs and organisations, the pilot will see Glasgow Life's football development team working with FARE and Easterhouse Football Academy at Stepford, Partick Thistle Charitable Trust at Springburn, and Pollok United at Nethercraigs.
By supporting capacity and developing programming with other clubs and users, these partnerships in three key locations will maximise the collective resources available and minimise operational costs, all while providing facility access. 
Councillor David McDonald, Depute Leader of Glasgow City Council and Chair of Glasgow Life, said:
"This Community Activation Pilot is part of Glasgow's ongoing emergency city response to the Covid-19 global pandemic. Together with the Council, Glasgow Life has created new models of operation in order to open city venues which can support lifeline services for the local communities they serve.
"By working closely with FARE, Easterhouse Football Academy, Partick Thistle Charitable Trust, and Pollok United, we've developed a plan which will see social, health, and economic benefits in key areas across the city.
"Reactivating pitches in Stepford, Nethercraigs, and Springburn will allow us to alleviate the immediate challenges faced by the city's football community, and in areas where we know it's needed most.
"We'll carefully monitor the progress of this pilot scheme and, if successful, we'll look to extend it to other venues across Glasgow."
The reopening of these three pitches will cater to the large number of teams registered in these areas. Of the football teams registered in Glasgow, 45% are in the north east of the city, and 40% are in the south.
Daniel Cameron, founder of Easterhouse Football Academy, said:
"After the uncertainty of Covid-19 and the lockdown faced by everyone across the country, we're delighted that this partnership will allow Stepford Sports Complex to reopen, and to give our young people a chance to grow and develop their love for football again.
"We're all looking forward to working with FARE as a trusted and respected organisation, and would like to thank Glasgow Life and local politicians for their support in developing this Community Activation Pilot to get our kids playing again."
Jimmy Wilson, CEO of FARE, said:
"This is a very exciting development, and we're pleased to be working alongside Easterhouse Football Academy in strengthening grassroots football in the area.
"By engaging the local community in football and physical exercise, we'll enable community integration – and we also hope to use this partnership to tackle youth unemployment, by giving young people access to employment and modern apprenticeship opportunities"
Andy Elliott, Development Officer at Pollok United, said:
"With the recent rise in mental health issues in the south west of the city, we've been working closely with Glasgow Life as part of a multi-agency approach to support young people and their wellbeing. As a team, our main focus is engagement with locals, and we're looking forward to continuing to build on this and strengthen the grassroots football community at a time when it's needed most."
Paul Kelly, Manager of Partick Thistle Charitable Trust, said:
 "Our contribution to meeting the challenges of this pandemic are well-documented throughout our communities.
"We live in extraordinary times, but hopefully we can demonstrate, once again, that good partnership working, built on trust and respect can provide solutions for the most impossible looking situations.
"We look forward to sorting out the detail with Glasgow Life and getting Springburn open as soon as possible."