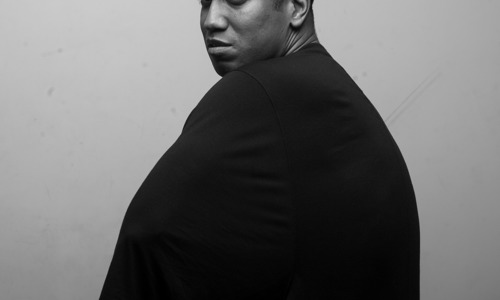 International dance innovator sashays onto the stage at Glasgow's Tramway
International dance innovator sashays onto the stage at Glasgow's Tramway
One of the world's most innovative dance artists is to present a ground-breaking UK premiere at Glasgow's Tramway. Trajal Harrell, a New York-based choreographer famous for wildly original ensemble shows, is staging a rare solo performance as a highlight of Dance International Glasgow.
The show – a stripped-back and personal reflection on being awarded one of the dance world's highest accolades – marks a career landmark for Harrell, who as a choreographer, has pioneered a hugely influential genre that channelled an eclectic array of influences, from the post-modern dance of the white, artistic middle classes to the voguing dance style practised by African American and Latino LGBTQ communities.
This week, however (Friday 18 and Saturday 19 October), Tramway audiences can catch a glimpse of the person behind the artistry, as he explores his own conflicted response to being named Dancer Of The Year by Tanz Magazine.
"When I received an email telling me I'd been given the title of Dancer of the Year I thought it was a joke," he has said. "When I found out that it was for real, it became something to make light of. Then I realised that if I made light of it, it was because part of me was both surprised and flattered. The fact that I was flattered by it was also a problem for me, because as an artist, I consider myself more as a choreographer than a dancer. My dance isn't virtuoso, it's not a response to ideas of modern, or post-modern, dance. I've created my own language, and it comes primarily from my own imagination."
Raised in small-town Georgia and known in his family as "the one who couldn't dance", young Trajal became captivated by the art form aged eight, when he resorted to mild subterfuge so he could watch the girls' ballet class that followed his weekly gymnastics lessons. Realising that "in my town, boys did not take ballet", he told his grandfather that his gym class lasted longer than it did, just so he could immerse himself in the ritual and formality of ballet, before being collected.
After throwing himself into student theatre while reading American history at Yale, Harrell was encouraged by a friend to become a choreographer, and has since blazed a trail for an immensely creative and original performance style. Most famous for the series, Twenty Looks or Paris is Burning At the Judson Church (which he brought to Glasgow's Tramway in 2013), Harrell has been awarded multiple accolades and has commanded stages around the globe.
His pared-back solo show, Dancer Of The Year, reflects on what that nomination meant to him. "We're delighted to be staging the UK premiere of a work that marks an important landmark in the career of this hugely influential artist," says LJ Findlay Walsh, Tramway's senior curator of performance.
"It's really exciting to see Trajal Harrell return to Tramway with a show that marks a significant departure for him, and which will provide audiences with a unique insight into the way he views his work, and himself."
Ahead of Friday and Saturday's performances, Harrell will conduct a seminar at Glasgow's CCA, which is part-lecture and part conversation. Using video and photographs, he will map the trajectory of his aesthetic history beginning with his work on voguing and early postmodern dance and moving on to more recent work with Japanese butoh and modern dance.
Dance International Glasgow 2019 will run from 4 – 26 October
Tickets are on sale at DIGlasgow.com
#DIGlasgow