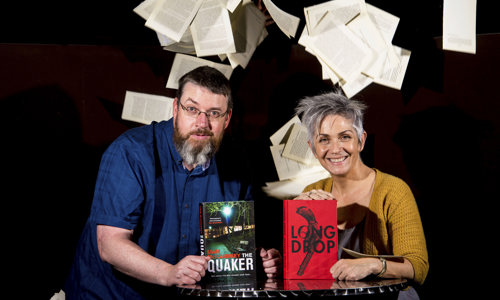 Literary rebels head to Glasgow for Book Week Scotland
Literary rebels head to Glasgow for Book Week Scotland
Literary rebels will be let loose on Glasgow's libraries this November, as the seventh annual Book Week Scotland festival (19 – 25 November) explodes into the city.
With the nationwide celebration of books this year based around the theme of rebellion, Glasgow Libraries programme of events is packed full of banned books, crime writers and tales of the underworld.
Powerhouses of the crime-writing world, Denise Mina and Liam McIlvanney go head to head at The Mitchell on Tuesday (20 November), to discuss the real-life influences of their latest works. The bestselling authors will explore how the true life cases of Peter Manuel and Bible John crept into two of their award-winning novels in a not to be missed celebration of tartan noir.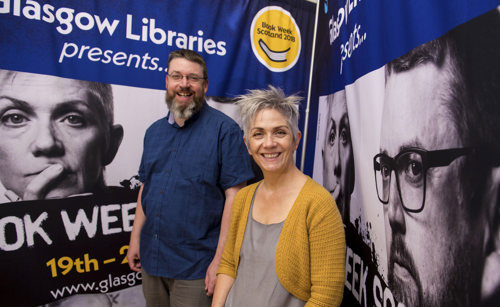 And there's more on offer for crime-lovers throughout the week. On Tuesday at Pollokshields Library, Bloody Scotland spotlight author Heleen Kist takes a trip into Glasgow's underworld with her debut thriller In Servitude.
Plus, on Thursday award-winning author Lin Anderson dissects her novels at the Couper Institute and Booker-prize shortlisted author Graeme Macrae Burnet shares his writing experiences and influences at Library @ GoMA.
Councillor David McDonald, Chair of Glasgow Life said:
From banned books to tartan noir, book quizzes and, of course, award-winning Scottish authors, I'm delighted that Glasgow's libraries will once again be filled with a fantastic Book Week Scotland programme of events, reading collections and activities.

I hope that Glaswegians city-wide will take the opportunity to pop into their local library during Book Week Scotland, and experience the many pleasures books and reading can bring.
If crime's not your thing, there are plenty of other rebels appearing at Glasgow's libraries this November. Sensational Scottish authors over seventy discuss the freedom and creativity they've found as they embrace the opportunities that come with age. Booker-prize shortlisted author and BAFTA Scotland award-winner Bernard MacLaverty joins Carl MacDougall, Sheila Templeton, Vicky Feaver and Robin Lloyd-Jones for Autumn Voices at the Mitchell on Wednesday (21 November).
Other highlights include former journalist Jackie Copleton discussing her debut novel at Drumchapel Library, local historian Peter Mortimer bringing the story of Benny Lynch to life in Bridgeton Library and a series of drop in Rebels in our Stacks events at the Mitchell showcasing banned books and musical rebels from the Special Collections. Plus, don't miss the chance to prove your literary genius with the return of the Book Week Scotland Book Quiz in Hillhead, Langside and Shettleston Libraries.
Of course Book Week Scotland wouldn't be complete without a programme for young book worms too. Throughout the week hundreds of school children will be encouraged to feed their imaginations with authors and storytellers including Alan Dapre and John Fardell popping up in schools and community libraries.
And bringing Book Week Scotland 2018 to a close, the youngest Glaswegians will be treated to a morning in The Mitchell with Oor Wullie - Uileam Againne - as Tom Morgan Jones invites 6-10 year olds along to a free hour long event in both English and Gaelic with oor favourite rebel.
Book Week Scotland is delivered by Scottish Book Trust – the national charity changing lives through reading and writing – in collaboration with library services across Scotland, and supported by Creative Scotland and the Scottish Library and Information Council.
To book your tickets for Glasgow's Book Week Scotland events, or to find out what else is in store in Glasgow Libraries, please visit: www.glasgowlife.org.uk/bws