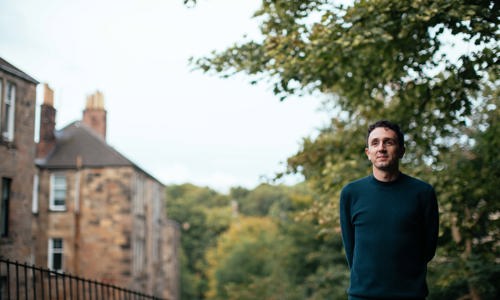 New work exploring Accents of Glasgow UNESCO City of Music premieres this March
New work exploring Accents of Glasgow UNESCO City of Music premieres this March
Accents, a new choral work and film investigating the ideas of accents in Glasgow today, premieres at Glasgow Royal Concert Hall on 16 March as part of the Glasgow Short Film Festival.
The work was created by Richy Carey, a composer and sound artist based in Glasgow, who is the first Glasgow UNESCO City of Music Artist in Residence. Richy worked with a range of community groups and choirs across the city to make the work, and a number of the groups will be performing in March.
As an artist, Richy is interested in how the architecture of a space might amplify or modify a voice. The new choral work will actively encourage the different rhythms, inflections and sonorities of multiple accents to bend and shift around each other, exploring the patterns of difference that makes.
The work has been created in a form that can be easily adapted for performance by choirs in other UNESCO Cities of Music to present the unique identity and accents of their own city.
The audience are also invited to take part in the singing on the day, and an informal open workshop will take place at 11am on the day of the performance on Saturday 16 March for participants to learn the score and meet each other.
The event is free to attend.
For more information on the event please visit the Glasgow Film Festival website.