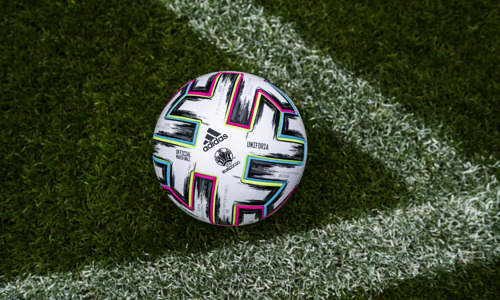 Recruitment for UEFA EURO 2020 in Glasgow
Recruitment for UEFA EURO 2020 in Glasgow
In summer 2021, Glasgow looks forward to welcoming the postponed UEFA EURO 2020 European Football Championship, as one of 12 host cities joining forces to celebrate the 60th anniversary of this prestigious event.
With the tournament taking place from 11 June to 11 July 2021, Glasgow will stage three group games and a 'round of 16' match at Hampden Park on 14, 18, 22 and 29 June.
The UEFA European Championship is the pinnacle of European football competition and the tournament attracts a huge number of travelling fans. The teams confirmed to compete in Glasgow include Croatia and Czech Republic, whilst Scotland, Israel, Norway and Serbia are in the play-offs for the remaining two spots in this group.

Audiences in Glasgow and Scotland have a worldwide reputation for being passionate about football, as well as being extremely engaged when it comes to major sporting events. Glasgow has hosted a number of large international events in recent years including the 2014 Commonwealth Games and the 2018 European Championships, which have been embraced by our local communities, whilst visitors from further afield have been warmly welcomed to the city.

With a world-class track record for delivering major events, Glasgow is planning to offer an exciting programme of activity both in the build-up and throughout the duration of UEFA EURO 2020 which aims to:

· Showcase the city by creating a spectacular and accessible experience for citizens, visitors, spectators, our communities and wider audiences.
· Promote Glasgow and Scotland to international markets as a world-class destination and stage an event that contributes significantly to Glasgow and Scotland's position as a key global events city/country.
· Promote active lifestyles and create opportunities for participation during EURO 2020.
· Inspire Glasgow's communities to engage and participate in the city's celebrations in order to promote civic pride and inclusion.
· Enhance the economic benefits to Glasgow of hosting UEFA EURO 2020 through tourism opportunities and developing partnerships to support local and national priorities by creating strategic relationships for Glasgow and Scotland across Europe.

Glasgow Life is now looking for a number of dynamic team players to join its Host City team, responsible for organising the event in conjunction with the Scottish FA, Scottish Government, VisitScotland and Police Scotland. If you are committed to bringing EURO 2020 closer to the fans and celebrating the best of European football and culture and have the requisite skills and experience working in events or marketing and communications then we would urge you to apply for one of the following roles:

· Marketing and Communications Manager
· Project Manager (Assistant Fan Zones Manager)
· Project Officer - Fan Zones
· Project Officer - Project Management & Administration
· Events Assistant x 3 (Experience & Engagement/ Safety & Security/ Workforce & Accreditation)

Glasgow Life is the charity responsible for inspiring Glasgow's citizens and visitors to lead richer and more active lives through culture, sport and learning. By taking on one of these roles you'll play a vital part in making a difference to Glasgow's economy and profile, to local communities, and to the people who live, work, visit and play in the city.
Please visit My Jobs Scotland to apply for the above roles before 4th October.