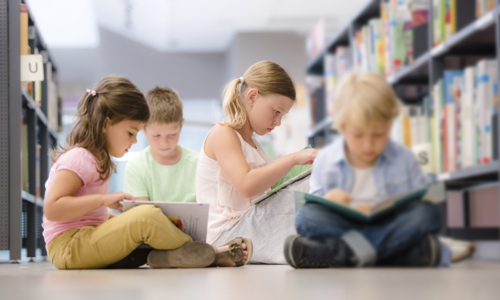 The Gruffalo and Co join Wee Write Family Day
The Gruffalo and Co join Wee Write Family Day
Peppa Pig, Worzel Gummidge and the tusksome Gruffalo will be at large in Glasgow this weekend. Some grown-ups may not be able to see them, since these storybook favourites only really come to life in children's imaginations.
But at the Mitchell Library tomorrow (Saturday, March 7) those characters – and a whole lot more – will be making their presence felt through rhymes, songs and stories at the Wee Write Family Day.
Glasgow's Book Festival for Children & Young People began on Monday, March 2, with the Wee Write schools programme. Offering 70 events, it has allowed pupils from 65 primary, secondary and early years establishments to meet authors and explore books and storytelling in local libraries as well as the Mitchell.
Tomorrow, the festival comes to a fun-filled close with a packed programme of free and ticketed events at the Wee Write Family Day. Open to young book-lovers of all ages and their parents and carers, it takes place at the Mitchell Library from 10am-4.30pm.
Many events are free; others cost £3 per ticket and while tickets are selling fast, there are still spaces available.
Councillor David McDonald, chair of Glasgow Life and depute leader of Glasgow City Council, said: "Wee Write is a festival which is incredibly important in helping to foster a lifelong love of reading and public libraries in the young people who attend. By sharing the joy of books and meeting authors with their friends and families, it cements reading as a passion to be shared and is a brilliant opportunity for young people and their parents and carers to have fun together. This year's programme is packed with events that will be enjoyed by children of all ages."
Margaret Houston, Wee Write Programmer, said: "Wee Write is a highlight of the year for Glasgow Libraries. Not only is the programme great fun, it also plays a really important role in switching children on to the pleasures of books and storytelling, encouraging them to engage with libraries – hopefully, for life.
"This year's Wee Write features a fantastic range of authors and events aimed at children of all ages and interests. We hope the Family Day will help as many families as possible to share in this celebration of books and reading, and enjoy meeting some of the incredibly talented authors and illustrators behind their favourite storybooks."
Wee Write takes place on Saturday, March 7 at the Mitchell Library, North Street, Glasgow, G3 7DN, from 10am-4.30pm. For more information including tickets, visit www.ayewrite.com/weewrite. Spaces are still available for most events, but those interested in a particular session are advised to check availability online. While many events are free of charge, some are ticketed and cost £3. Parents are required to purchase a ticket and attend events with children aged under eight years old.
Download this full article here>
This news story was originally published on 6 March.