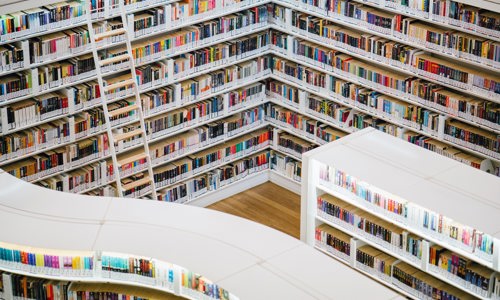 Young Glaswegians borrowed more than 41,000 books during holidays thanks to Summer Reading Challenge
Young Glaswegians borrowed more than 41,000 books during holidays thanks to Summer Reading Challenge
Across Glasgow 4,085 children headed to their local library during the summer holidays to borrow a whopping 41,436 books, as the annual Summer Reading Challenge took the city's 0-12 year olds by storm.
Run by Glasgow Libraries and national charity The Reading Agency, the Summer Reading Challenge invites children aged 4-12 to join the library and read six or more books of their choice during the summer holidays, with a special mini Challenge on offer to support book fans aged 0-3.
Councillor David McDonald, Chair of Glasgow Life, said:
It's wonderful to see thousands of young people heading to their local library this summer to celebrate the joy of reading. Congratulations to all who took part in this year's Space Chase themed Summer Reading Challenge. I hope you all continue to visit your local library throughout the year to take part in more fun-filled reading adventures.
Each year the Challenge is based around an exciting new theme to inject fun and creativity, motivating children to read for pleasure during the summer holidays, a time when children's literacy skills can dip with potentially damaging effects.
This year, the Challenge moved to outer space, in celebration of the 50th anniversary of the moon landings.
Since 1999 the Summer Reading Challenge has been drawing children into their local libraries and inspiring them to read for pleasure. Last year, 699,076 children across the UK took part in the Beano Mischief Makers themed Challenge, including 3,859 young people across Glasgow.
This summer, Glasgow's 32 Community Libraries and the iconic Mitchell Library hosted an array of exciting author visits, events and activities to help youngsters engage in the programme, including innovative story time sessions, action-packed workshops and craft sessions, with library staff on hand to support children, helping them to discover new authors and explore a wide range of different types of books.
Glasgow Libraries have stacks of fun activities and fantastic books on offer to keep Glaswegians young and old reading all year round. To find out more about reading initiatives and activities at your local library, please visit: www.glasgowlife.org.uk/libraries